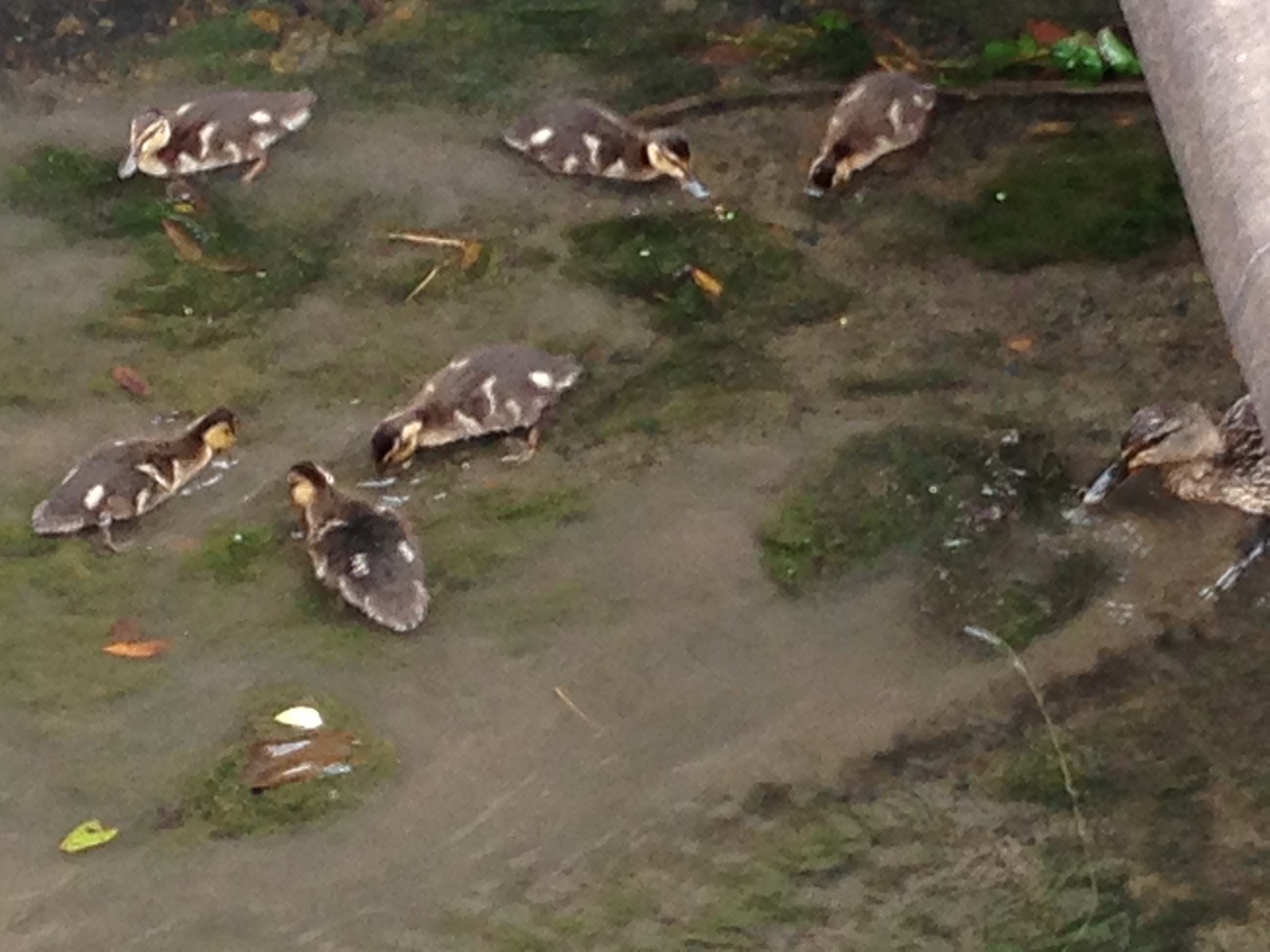 ---
There are a number of large ducklings in the brook.  Considering the potential threat to their safety, especially when they were much smaller, to see a family of eight, this big, is remarkable.  They are no longer quite as endearing as when they were tiny, but still fluffy and attractive nonetheless.
Where they go at other times, I have no idea, but I have seen them in the past few days, paddling away with mother duck nearby, and, like many a thing in nature that is here today and gone tomorrow, they will disappear again soon.
A great deal of wildlife appears to be on the move at present, and deaths of creatures on the roads are a sad and inevitable sight; and, with traffic back to normal, the chances of being hit must be quite high.  Who knows what the weekend may bring?
One thing coming over this weekend is services in our churches again.  They will not look quite as we are used to, and I know that not everyone will be able to come that would like to, and we are not permitted to sing at the moment, but hopefully it will not be long before worship returns to some semblance of normality.  In the meantime, can I express my deep gratitude for those who have made this possible.  The churchwardens have been responsible for undertaking risk assessments, and with others have been regularly cleaning.
Karon has been very busy too, this past week in the office, producing material for our use, either laminated for sanitising later, or single use service sheets that we take away with us.   All in all, it will be different, but we shall be back in the churches using them for the reason why we have them.  We may even hear the bells…..
John Mann