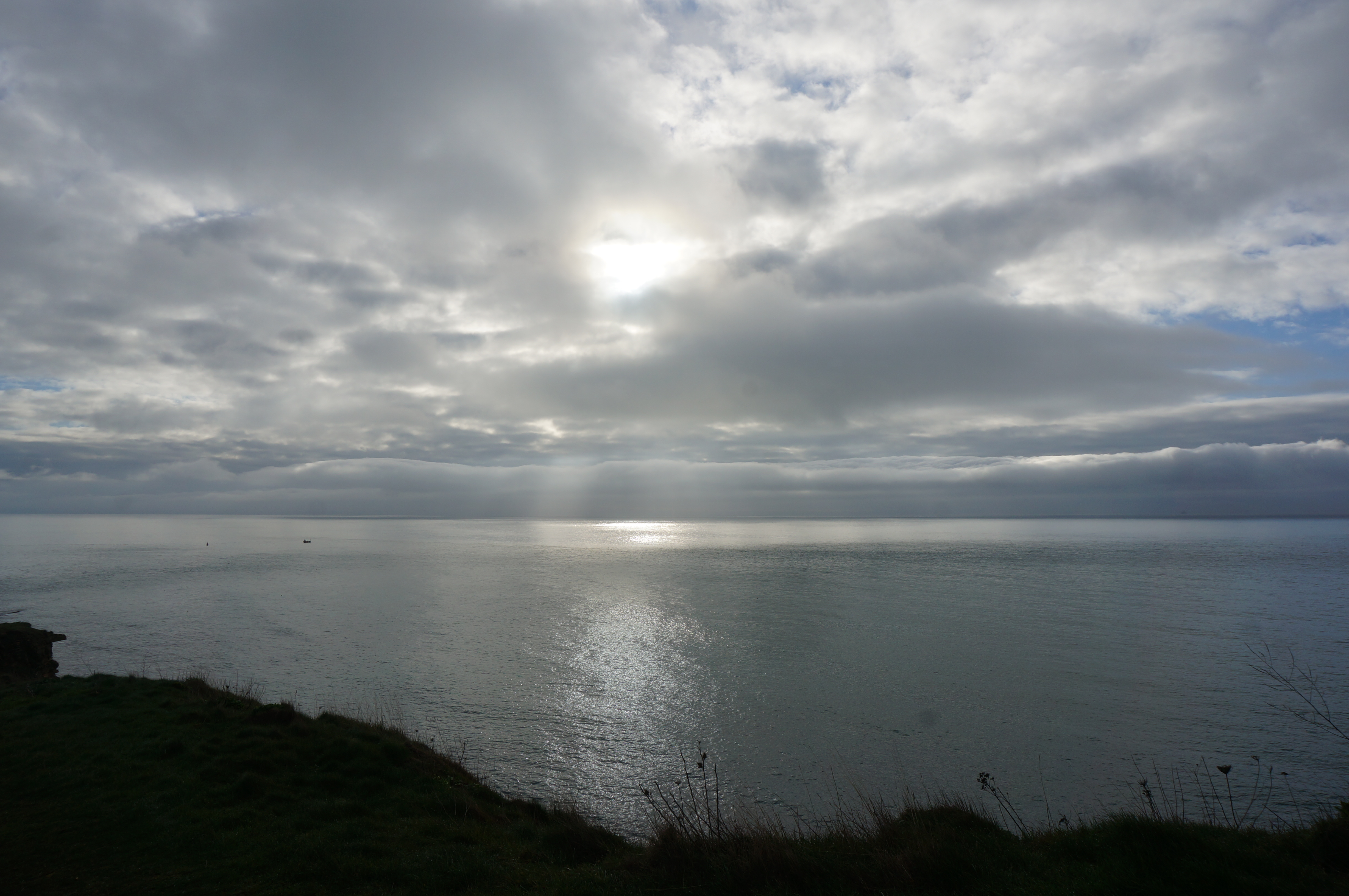 ---
Three years ago today we arrived in Swanage.  My diary entry for the day is brief and to the point.  Looking back on it, I recognise how tired we were, and yet that day had only travelled from Bristol, having stayed with our family there overnight, on our way from Belfast.  It was a Monday.  We came via Yeovil and Dorchester. I wrote of the lovely countryside and wonderful views from the road between those two towns.  We were in different cars, and little did we realise it at the time, but the struggle that Helen's car was having up some of the steepest hills, was as a result of a throttle cable so worn that it got us into Swanage, just.  We limped with it to the garage later.
I was musing on these things in the semi-light of 6.00 a.m. this morning in the rectory garden.  A few seagulls flying over the church tower; our, ever present, pigeons cooing somewhere in the trees and little dark shapes flitting between bushes and trees and adding unseasonable, but welcome, song to the dawn. 
How life has changed, and continues to change in these days when we are becoming accustomed to rules as to how we live and socialise being altered, from week to week.  How businesses are coping, I cannot truly imagine.  It is hard enough, with relatively minor financial loss, to weigh matters in our churches, but when livelihood or the health of employees are issues affecting the decisions of managers and business owners, the additional stress of work is inevitably considerable.  
Today the choir of St Mary's meets for the first time since the lockdown, and we look forward to that very much.  The risk assessment is sitting in a file on my computer, the chairs will be distanced carefully, the music untouched until each member can take their own, entering the vestries one by one to access their own pigeonhole. But, will we be able to gather and sing again after Monday?  We are not sure yet.  We await further guidance and carry on.  But what a joy it will be to sing together once more - even if it takes half the church to separate us out.
John Mann