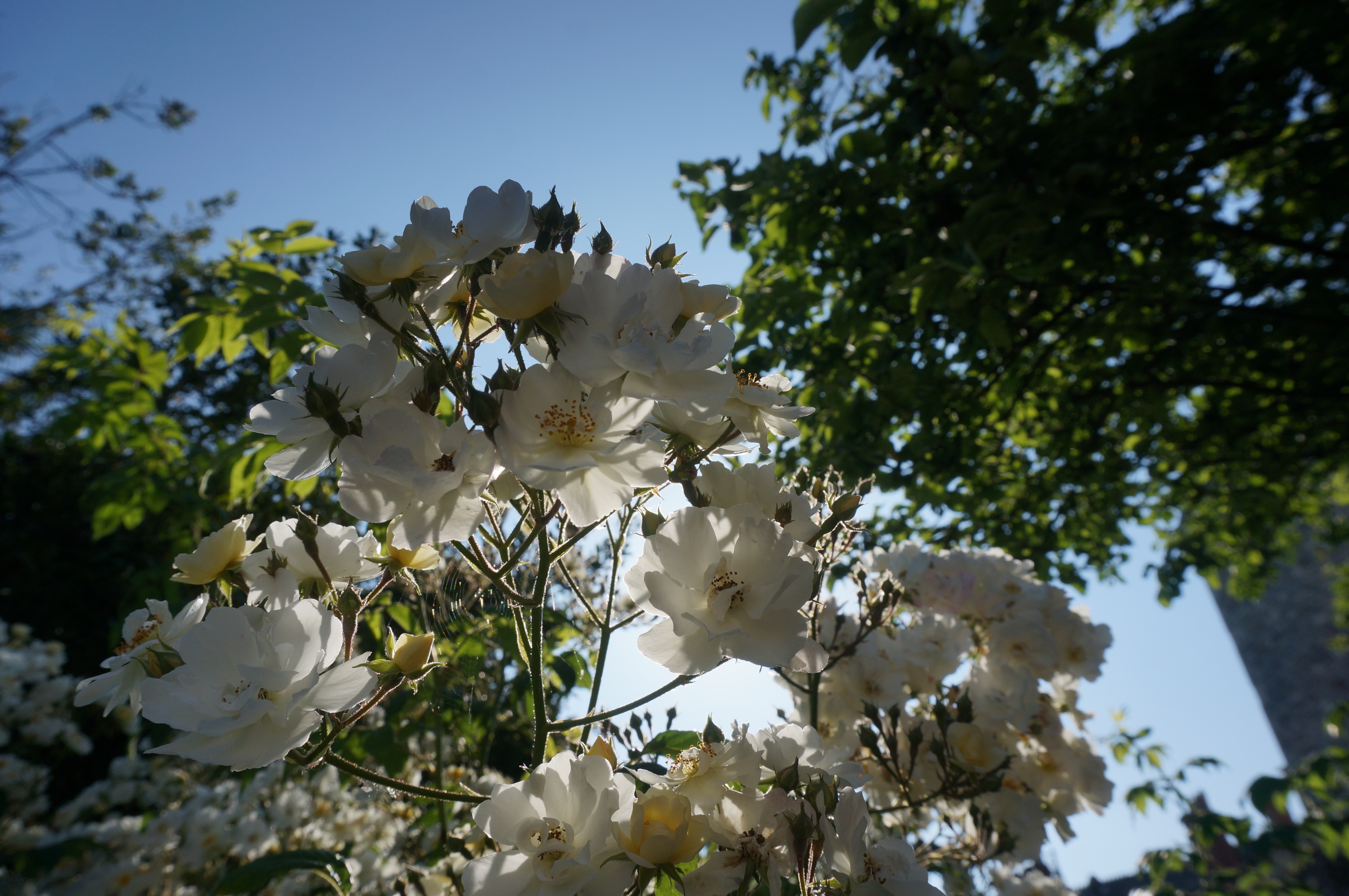 ---
I managed to sort out the mower a few days ago, and what was turning into meadowland at the rectory has now been cut; well, mostly anyway, I do leave some longish bits, and mow round clumps of flowers.  The need to water young seedlings in our our very free-draining soil, not to mention newly-planted pots, is a daily task I rather enjoy.  As evening light falls, it is a meditative job, and pleasing on the eye too, as the soil is refreshed and the plants gasp for what is life-giving.
The usual pattern of success and disappointment surrounds my gardening efforts.  On the plus side, as we approach our third summer in Swanage, at last I see our gooseberries and raspberries announcing that they are happily settled and are all throwing up vigorous new growth.  This is really good to see, and they should crop well in due course.  Less encouraging is the germination of saved sweet pea seeds.  This has been very erratic, though they have been well treated.  I expect that we shall have enough, but I am contemplating falling back on an old trick that I have used before, and sowing some runner bean seeds amongst the sweet pea seedlings.  A wigwam of runner beans and sweet peas together gives a nice cottage-garden feel to the flowerbed amongst the hollyhocks and foxgloves.
The roses are ever a joy.  The 'rambling rector' is about to open to its annual splendour, and the two I planted in a bed to the side of the new porch, 'celestial' and 'the lark ascending' give me the nod of satisfaction every time I pass.  I hope for great things there in June, and reward them with an odd bucket of water.
Naturally, there are weeds everywhere, but in such a thickly planted garden I don't even bother too much about the dandelion clocks that look so lovely, but distribute such promise of hard work, in eradicating the deep rooted new weeds that appear in every crack and crevice, and widely establish themselves across the vegetable patch.  'Hoe them out while they are tiny', you will say.  Yes, and you are right.  I shall dust down the hoe today and indulge in another pleasant and contemplative task.
John Mann