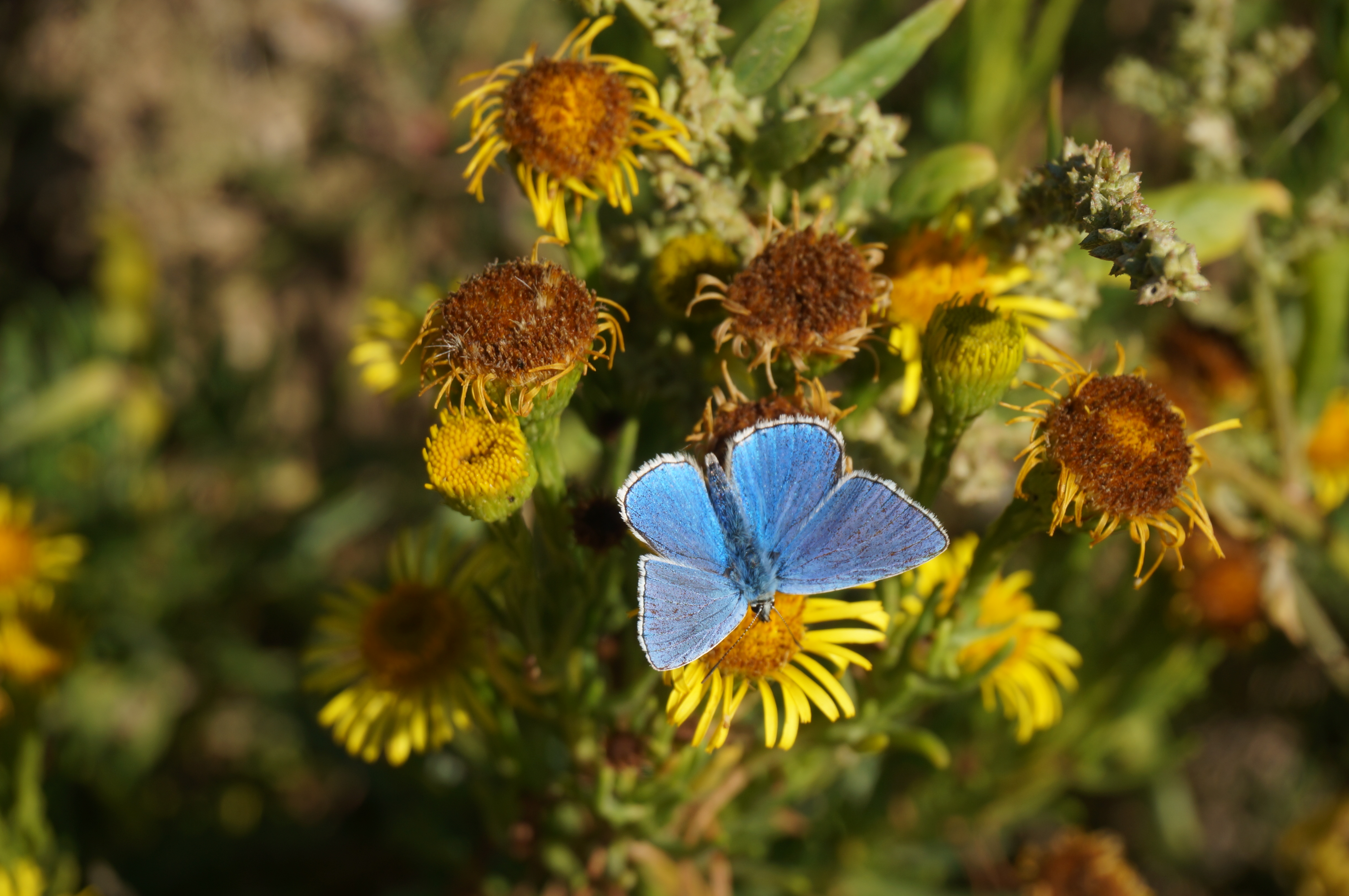 ---
To walk to Anvil Point once more
If I have a favourite walk from the rectory front door (and I am not sure whether this can go unchallenged by other fabulous rambles) it is to Anvil Point via Townsend Road and the nature reserve and back round Durlston Castle on a variety of different paths.  So it was that in the few days we touched base in Swanage half way through my sabbatical, and as soon as we returned at its end, the walk to Anvil Point was high-up on the list of things to do.
Anvil Point is not particularly pretty, or especially spectacular, but it is lovely in all ways: the paths are interesting, the view of the sea is wonderful, the lie of the lighthouse and associated buildings fits the landscape well, and the varied flora and fauna is special too.  For us it makes a pleasant three mile round walk that is easily extended to three and a half or four miles, according to the route we take.
In the September break in the sabbatical we approach the gully which leads down to the caves on a warm sunny late summer afternoon and a variety of blue butterflies were flitting from flower to flower soaking up the final days of warmth and light in the sun-trap close to the sea, which at that time was gently easing back and forth against the rocks.  A clouded yellow butterfly much more energetically launched us into a race up the slope, but it was soon gone and away somewhere else.
These thoughts are helping us ground ourselves back home after some weeks away.
John Mann