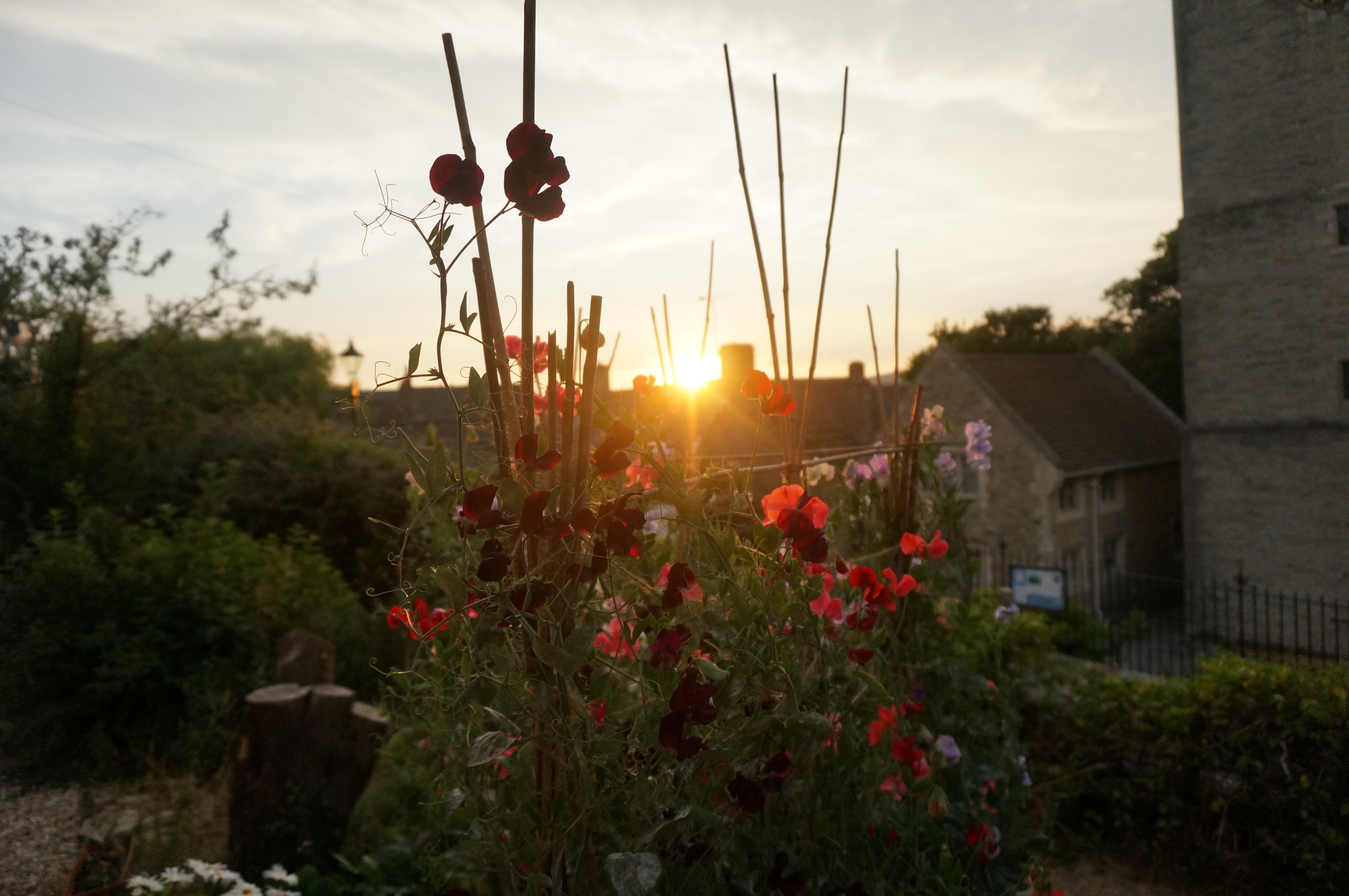 ---
The rectory garden is looking a little as though it needs some attention.  The funny thing about this work when there are no services in our church buildings, and no assemblies in school, and no opportunities to visit people, and no actual meetings in halls and coffee mornings etc. - everything that we are used to - is that everything done on line and on the phone appears to take just as long, and in terms of zoom meetings, to me seems more tiring.  Still, we are blessed with having the technology to keep in touch, as best we can.
Back to the garden though, and what do I see, but grass that needs cutting, beds that need weeding and the ravages of snails and slugs on peas and beans.  So, let's take a more positive look at things.  What is looking good?  The sweet peas are coming into full production; the rhubarb is recovering with watering and feeding, the raspberries and strawberries are appearing on the breakfast table (magically, they are picked, washed and sorted while my head is in a computer)  and I think I shall dig some potatoes soon.  Also, in a few days we shall have some peas and broad beans.  We are, indeed, very blessed.  
Jesus reminds us this morning in the Gospel reading for Morning Prayer (Luke 12: 32-40) to travel light and remember that, "where your treasure is, there will your heart be also."  This seems like a very good thought with which to start the day.  I need say no more…..
John Mann