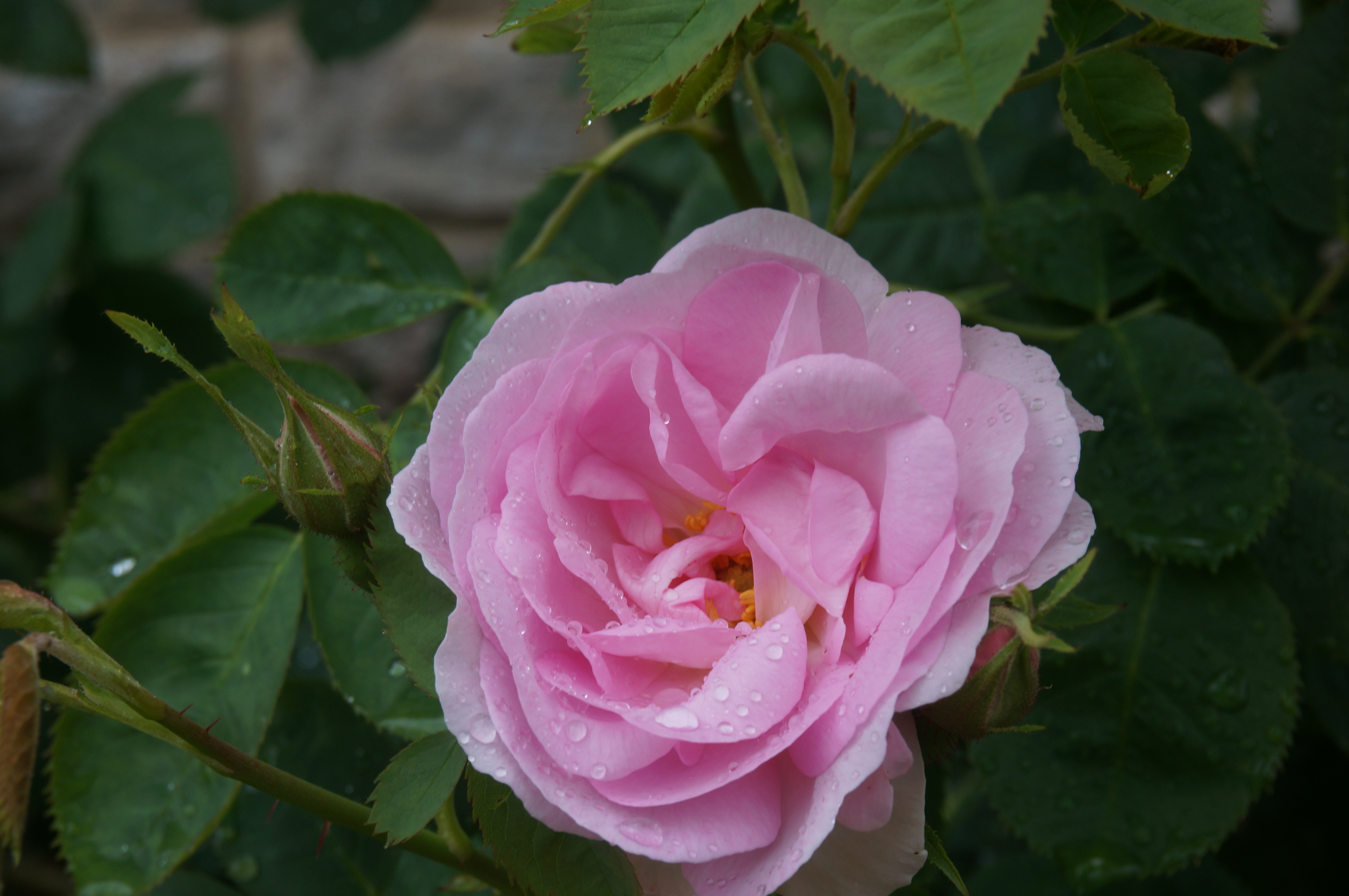 Celestial. One of the new roses we planted on arrival in 2017

---
Helen and I arrived in Swanage two years ago at this time, and how those months have flown!  Looking back at my diary covering the settling-in days, I recorded the comings and goings, meals and chats, walks and (rather randomly) the finding of places for pictures on the walls, and putting the larger ones up.  I have always struggled to get things straight and secure.  Anyway, two years on and they are still where I placed them, so that is something.
Books are another matter.  They multiply and they disarrange themselves.  This is a phenomenon that has repeated itself where ever we have lived,  Parting with about 400 books before leaving Belfast, there are only two that I have discovered, so far, that I regret giving away.  This rather suggests that quite a few more could have gone, and should have gone.  Their time will come.
We have two summers in the garden to reflect on now too, as we think of where things might go next year.  Light is a problem, with a number of thickly branched trees, and it influences the placing of all sorts of plants, but especially the food crops.  I fear there will need to be some further serious cutting back.
But, as with books, a garden thickly planted is like shelves groaning with books, it is full of surprises; hidden gems; unexpected sources of happiness; precious memories……
John Mann