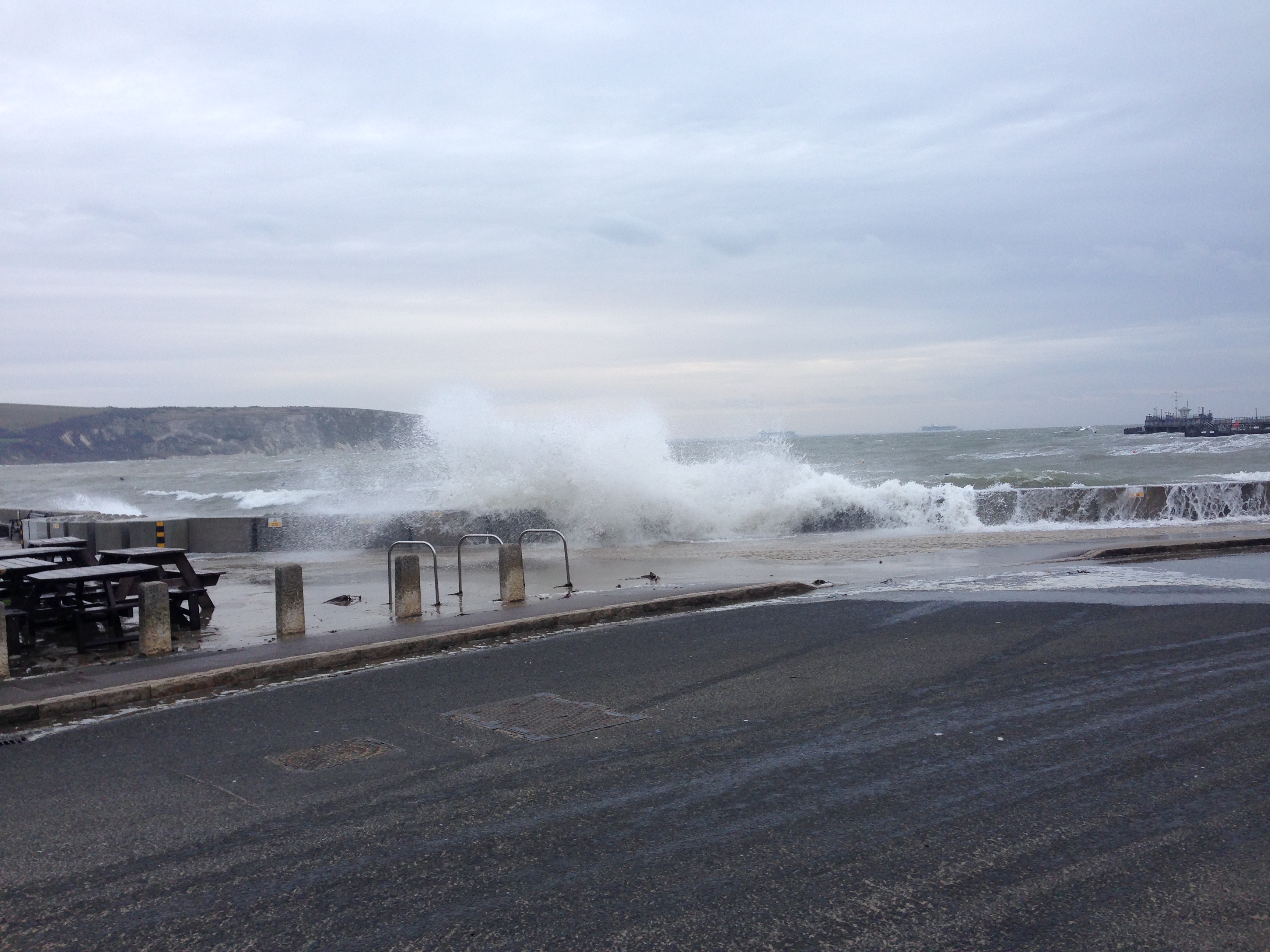 ---
After a cold and windy week last week, it looks as though it is to be damper and milder until the weekend when the the weather is set to be much sunnier and warmer.  There have been some really wild days; the photo above was taken by Helen last Friday on her way to the market, which she discovered had been cancelled.  We were not surprised.
Mid afternoon yesterday was when most people seemed to take the opportunity for a walk between the showers, and on our way back from Peveril Point, where a fairly rough sea was giving the coastal lookout something to keep their eyes on, we passed no less than six couples or individuals that we knew.  
Arriving back at the seafront from the Mowlem to the banjo pier, beachcombers were searching for whatever the rough seas had turned up amongst the pebbles.  The road was still closed, so we could distance easily, and we made it home before the heavy rains descended once more.  Everything does look a bit drab under the lowering skies, but the spikes of daffodils and the gleam of snowdrops show that a turn of the weather towards the feel of Spring will make quite a difference very soon.
John Mann
---