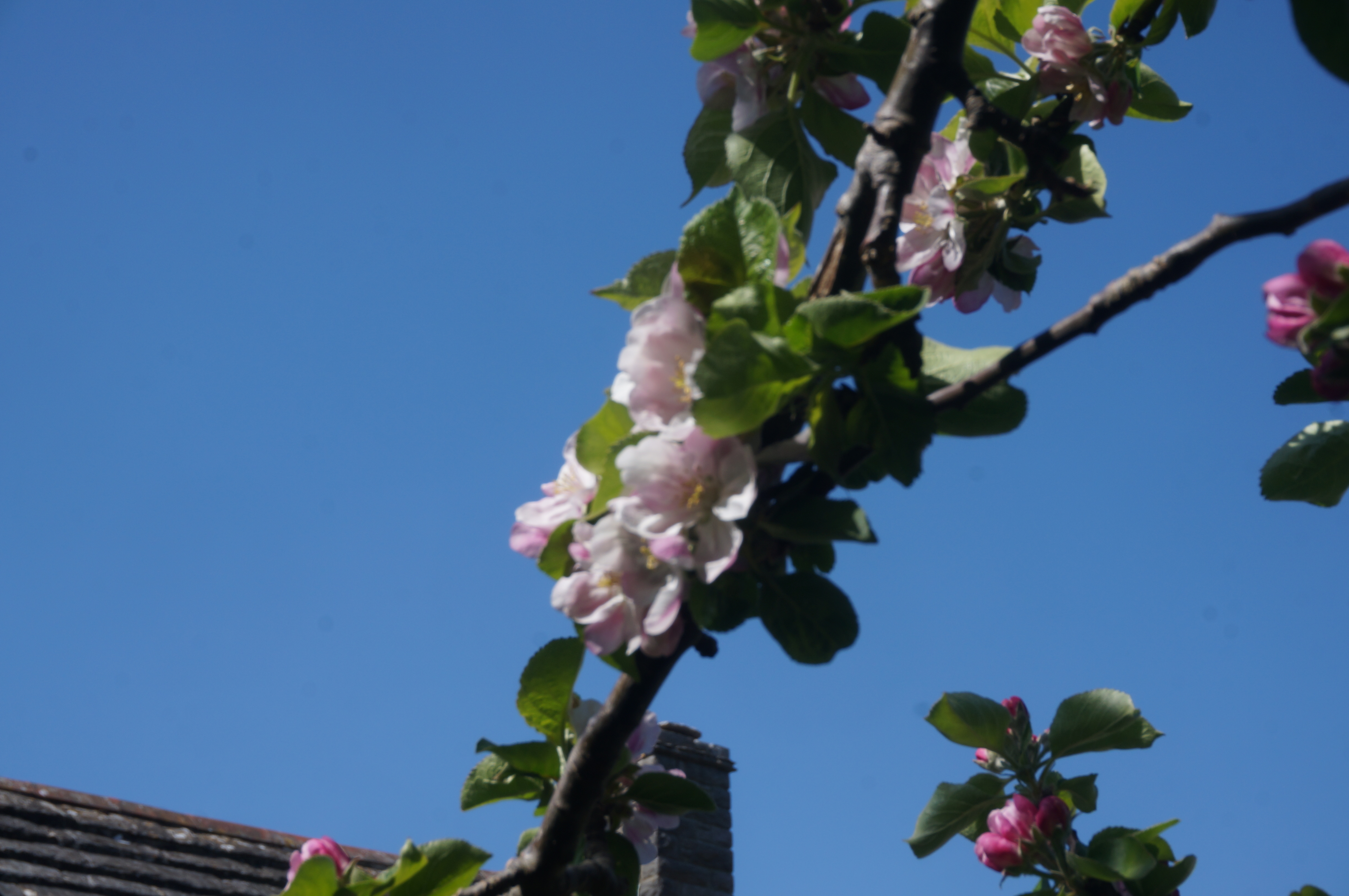 ---
Sighting a hummingbird hawk moth and a very faded and worn painted lady butterfly in the last couple of days is a reminder that it is not just creatures as large as swifts that travel thousands of miles on the migratory routes to Britain - and back again in the autumn.   The painted lady migrations are a particularly interesting case as their disappearance at the end of the season was a mystery until recent years.  I think the assumption was that they simply died out and a new wave arrived the next year.  However, more sophisticated monitoring equipment has proven that they climb high into the air and are caught on streams of wind that carry them back towards Africa, after breeding here in Britain.  Some years are better than others in terms of numbers, but a first sighting is always an indication of beauties to come.
Anticipation is in the air at the moment as we watch carefully for the trends in the virus, with variants and hotspots on the one hand and the effectiveness of the vaccination programme on the other.  How will things develop?  It is hard to say.  Naturally, we are making plans in the churches as to how things might be looking by the end of next month, but it is all provisional and in hope.
People are asking me, when we might be able to sing again; the question heightened by the choir being back in St Mary's and us all hearing the familiar hymns once more with live singers.  There is no definitive answer.  However, the sound of Ascension Day music was heard on Church Hill last night, and with a choir out-numbering our faithful congregation, there is no doubt that the urge to sing is no less strong than when this all began, now more than a year ago.  We wait in hope - which strikes me as being a good lesson to learn in these days between Ascension and Pentecost!
John Mann