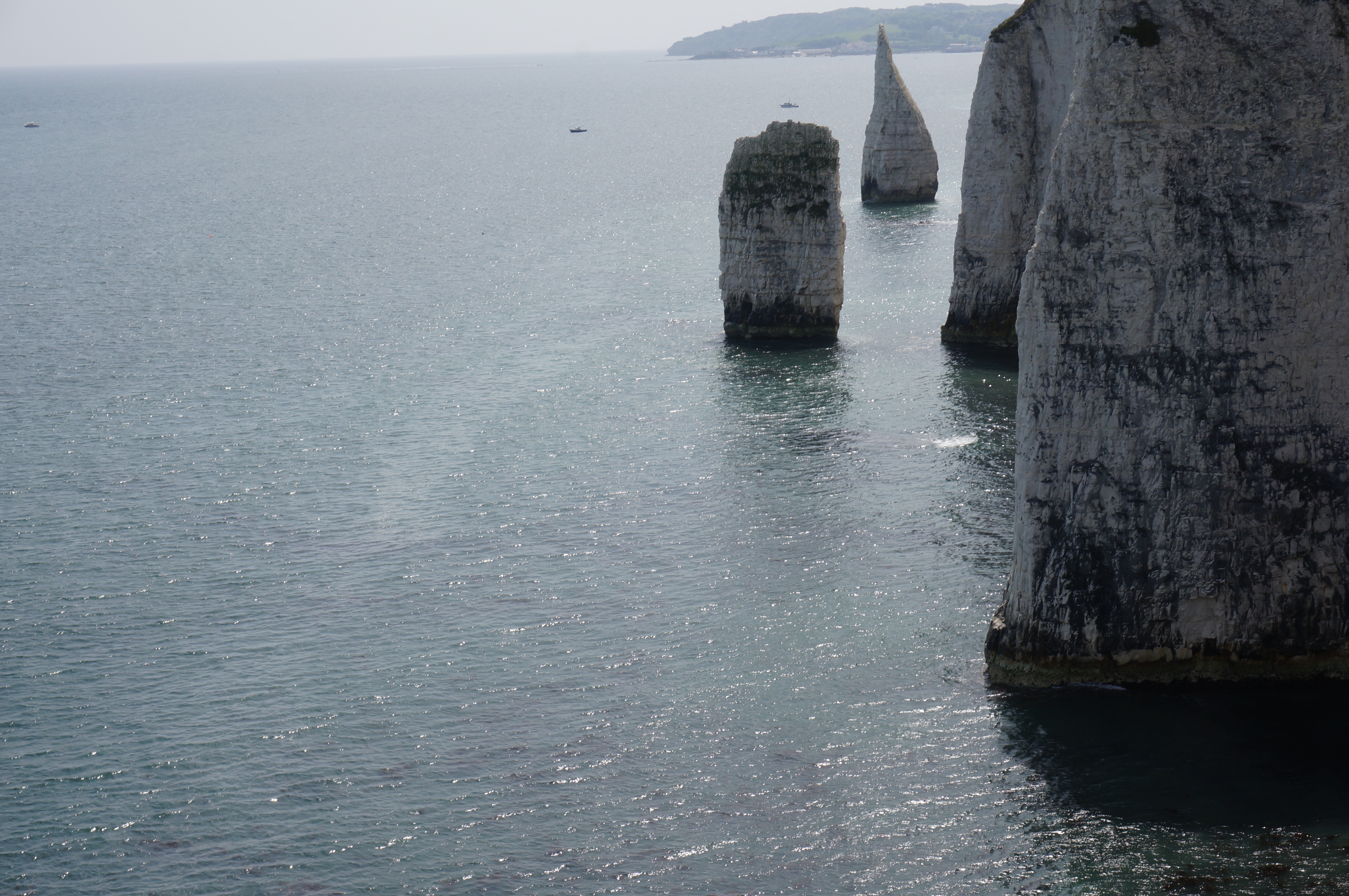 ---
With a number of parish things on today, Helen and I chose to take much of yesterday away, and walked to Studland over Ballard Down.  It is a stunning walk through meadowland, along clifftop paths with the flowers and butterflies of high summer, crickets murmuring in the long grasses, skylarks our almost constant companions, and all against a backdrop of a blue sea and the dazzling white of the pinnacles and Old Harry rocks.  We paused with a couple eating a picnic lunch, they agreeing that it was and is simply idyllic.  
The marbled white butterfly is about in huge numbers at the moment.  I would guess that we saw at least two hundred yesterday, sometimes as many as six or seven lifting lazily from a clump of knapweed as we passed by, contrasting with the busy, strong flight of the dark-green fritillaries and the almost bee-like motion of the small skippers.  The marbled whites have a short season, just July and early August, but how they brighten the meadows when they are about.  Unlike most butterflies that attach their eggs to their preferred food plant, marbled whites are said to just drop their eggs randomly, the caterpillars on hatching have simply to find some grass or other to feed on, which is not too much a problem, I suppose.
We were glad of a little shade as we took the track into the village; lunched at the pub and strode purposefully through the churchyard and Manor Farm up beyond the Glebe to the top of Ballard Down.  There, on the stone seat, one can see to Poole Harbour one way and to Swanage the other.  A gentle breeze cooled us after the climb, and we ate the apple remaining from our ploughman's lunch, before we descended to Ulwell, the buzz of Swanage promenade, and home.
John Mann