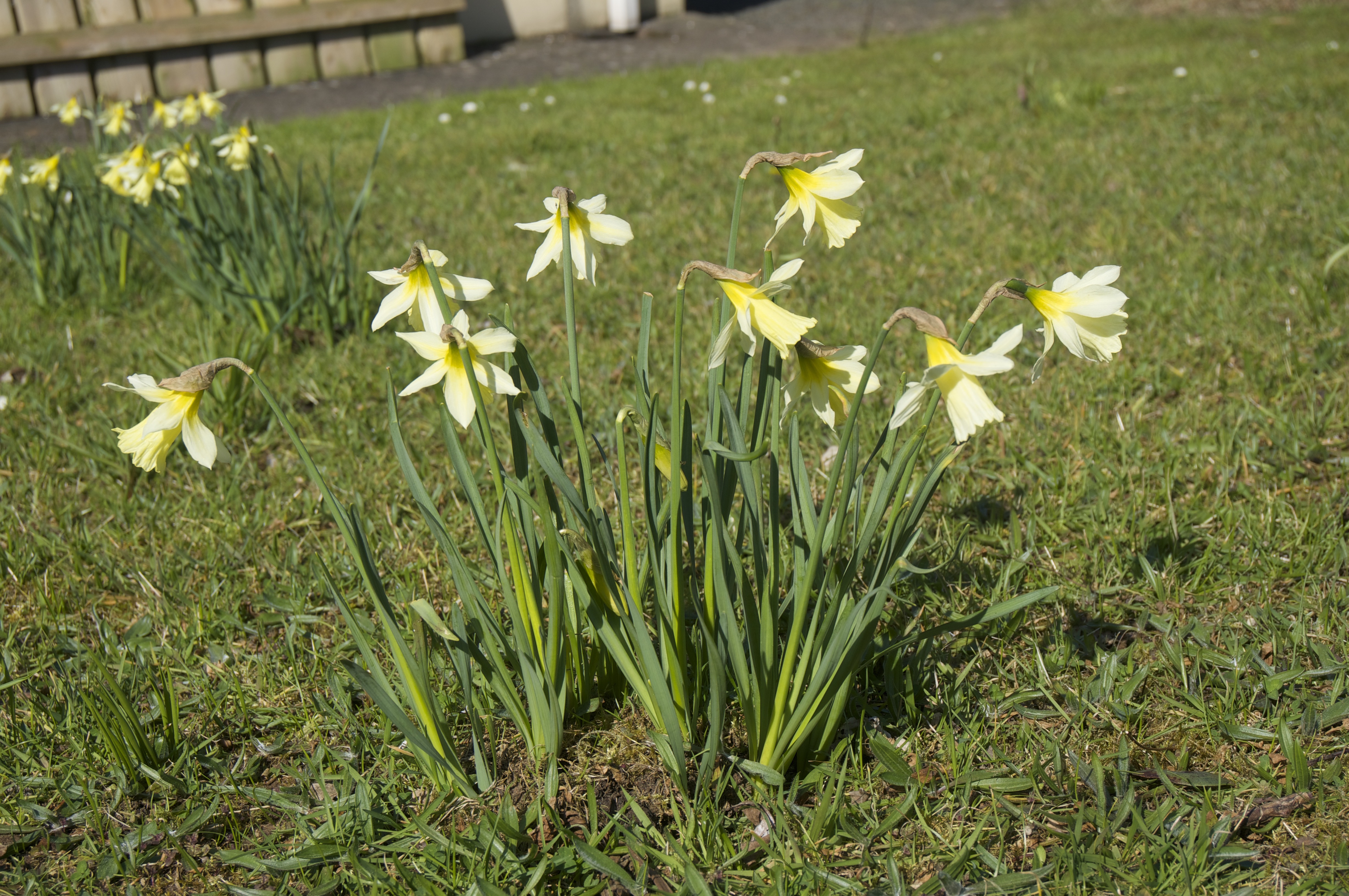 Today Spring is in the air.....

---
What a difference a week makes! Last Friday morning it took me twenty minutes to reach St Mary's Church as I, and others, inched their way with shovel and salt down the few yards of Church Hill and encountered a sheet of ice. Today Spring is in the air and the violets and daffodils have re-emerged from their winter freeze.
Earlier this week saw the arrival of the floating crane that is making the replacement of some 45 piles on Swanage pier possible. A none to easy job as Chris described to me. A part of preparation for the season ahead, I suppose, and longterm ensuring that Swanage pier will be with us for decades to come.
Is it my imagination or have we more traffic on the roads already? Helen and I are looking forward to seeing the town in the Summer, and experiencing our first Easter here in Swanage and Studland, at the same time as bracing ourselves for what we have been warned will be a many-fold increase in busyness everywhere. Before that we are off for a few days in the steps of St Paul to Greece.
So the next blog, I hope, will be from Thessalonica or Philippi, as we learn of the preaching and travels of the Apostle as he brings the Good News of Christ to Europe for the first time. Of course, the technology will have to hold up for this to happen! Paul on the other hand just needed a fair wind and skilful sailors, a determined faith and the call which came in a vision and said, "Come over to Macedonia to help us."
St Patrick, whose feast day is little more than a week away, Patron Saint of Ireland also had visions and a call much like St Paul: first brought to Ireland as a slave, he returned later as bishop and evangelist to spread the flame of the Gospel to the Irish people. The stories of such missionary journeys and courageous saints from years gone by we often read on their special day before Morning Prayer in St Aldhelm's Chapel. Yesterday, Felix, Edward King and Studdert Kennedy all illuminated our morning thoughts and prayers.
John Mann