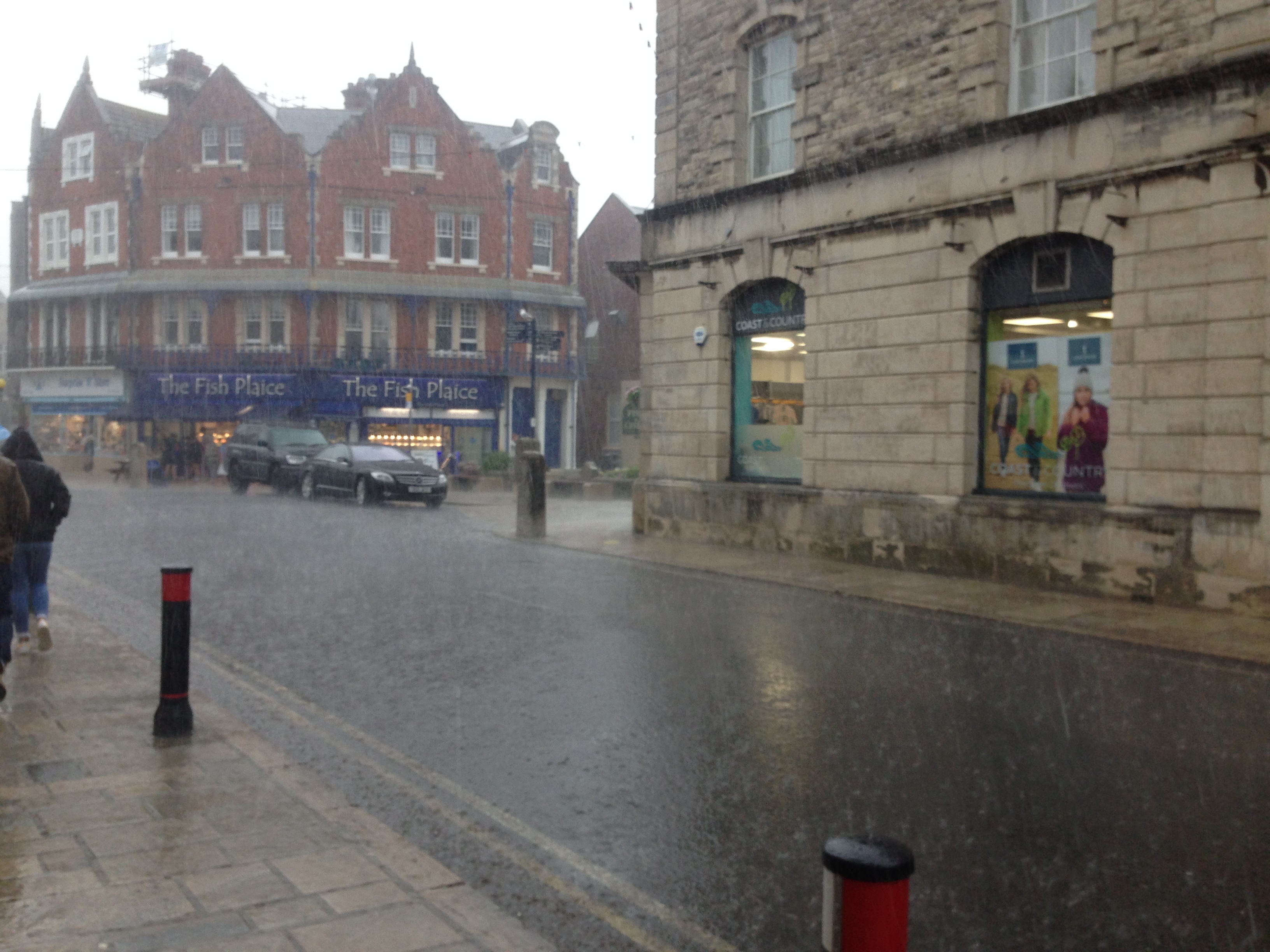 ---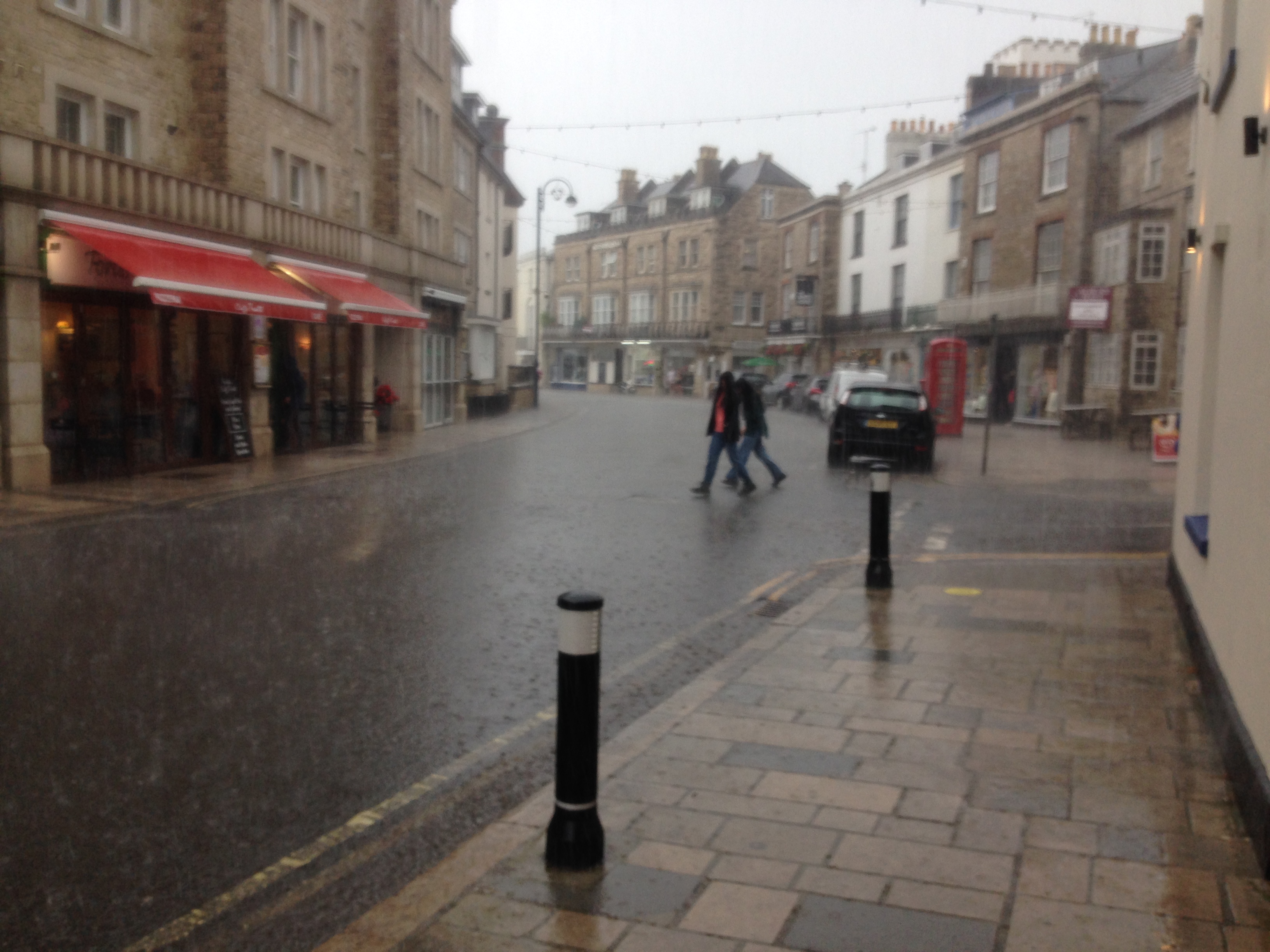 ---
Standing yesterday, early evening, under a shelter in the middle of Swanage as a monsoon swept along the street allowed for a few pleasant moments of observation.  We were under an overhanging upstairs window outside the Old Brick Baked Pizza restaurant.  It was quite a good vantage point as water swirled around the road outside the White Swan and a downspout opposite us gurgled forth a torrent, unable to cope with the weight of water off the roofs.  
Some people were sheltering, others too wet to care and soaked to the skin, walked on as if nothing were amiss, although their hair was plastered to their heads and their shirts would need to be peeled off their bodies when they finally found somewhere dry.  Across from us under the canopy of the Italian restaurant stood three men with packets of fish and chips unopened in their hands.  It is possible that football passed through their minds, but more likely their thoughts turned to food, as first one then all three sneaked a chip from the wrappers.  As the rain continued the three settled in for their meal and our tummies began to rumble.  Fish and chips were properly opened and the restaurant advertising board formed a make-shift table for a dip.  Was it tartare sauce - or maybe mushy peas?  
This all happened as a few young people in swim wear, with a superior disdain for those unable to stand out in the downpour wandered past us heading for the sea.  I think they were disappointed sunbathers rather than swimmers in fact, though they made a good attempt at acting the hardy, all-weather types who might see the downpour as a handy shower to wash off the salt.  "You'll get a blog from this", said Helen beside me.  And, as always, she was right.
John Mann