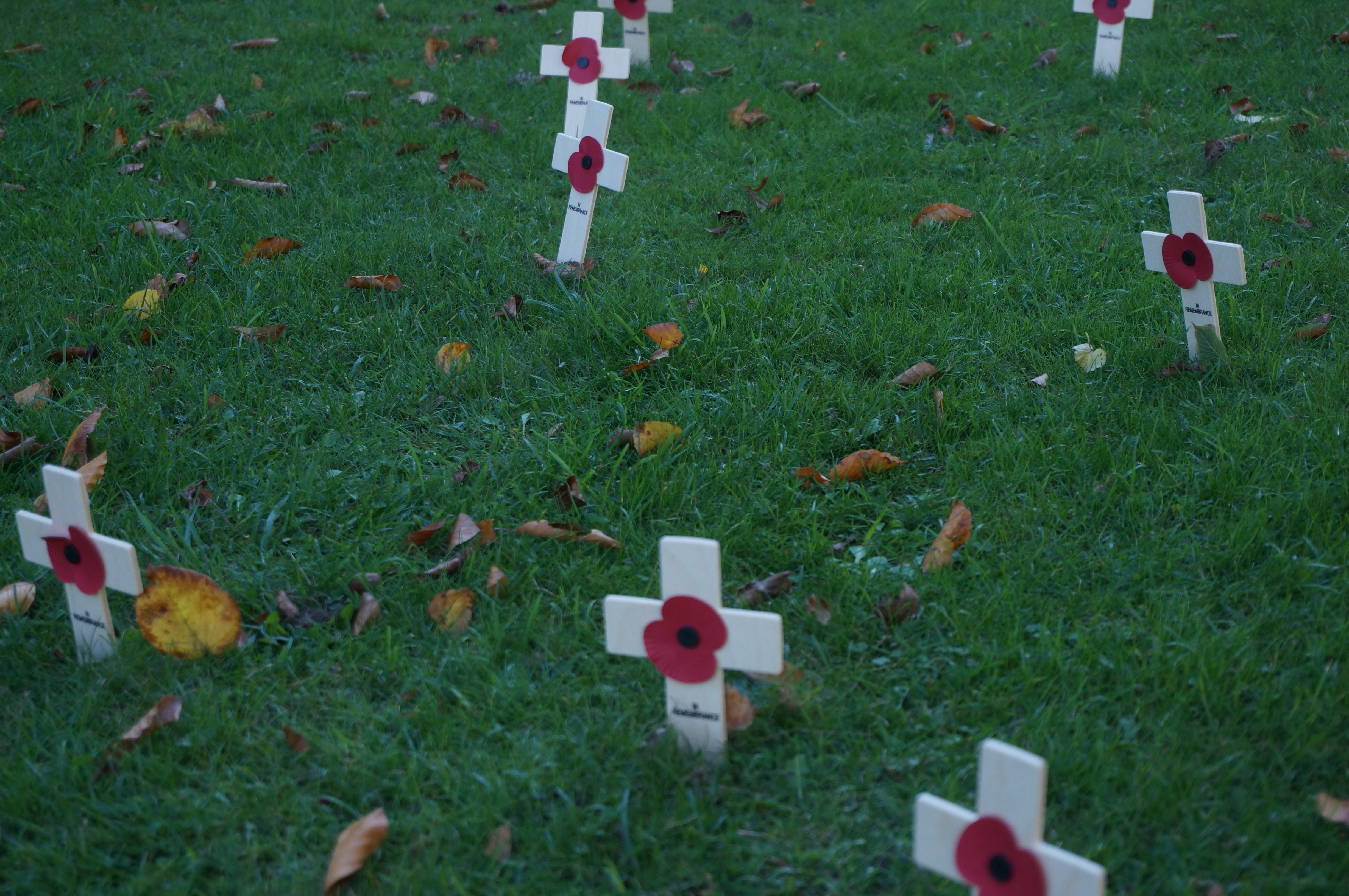 ---
Today the children and young people of the schools of Swanage made their particular Act of Remembrance and walked from St Mary's Church to the War Memorial. In the church, three year nine pupils from The Swanage School read poetry that they had written for the occasion, which, in due course, I hope to put on this website for all to read. They encapsulated not only the horror of war and the need for remembering, but also the strength of the human spirit to rise above its anguish and find hope even in the barren lifelessness of a battlefield 'smashed' by conflict.
The poppy growing in the broken ground formed the inspiration for one of the young writers, as it remains symbolic of what and how we remember every Remembrance-tide. This year, with added poignancy, the commemoration is to become a celebration, as the end of war is declared and the centenary of the coming of peace is embraced even as millions are mourned and tens of thousands have their lives changed for ever through injury to mind or body.
Swanage Primary School and St Mark's Church of England Primary School are both old enough to have had pupils lost in the 1914-1918 World War, but pupils from all four schools recognise names on the war memorial, some know of relatives who are honoured there; all shared in the planting of poppy crosses and the silence.
St Mary's RC Primary School have contributed artwork for the Remembrance weekend, with a prayer tree and wreaths of poppy hands, all of which are displayed in St Mary's Church for Sunday. And so the preparations are complete, and the centenary of the end of the Great War is nearly upon us. At 7.00 p.m. on Sunday evening the bells will ring with their muffles removed, the beacon will be lit on Ballard Down, and we shall celebrate what makes for peace in our broken and divided world.
John Mann