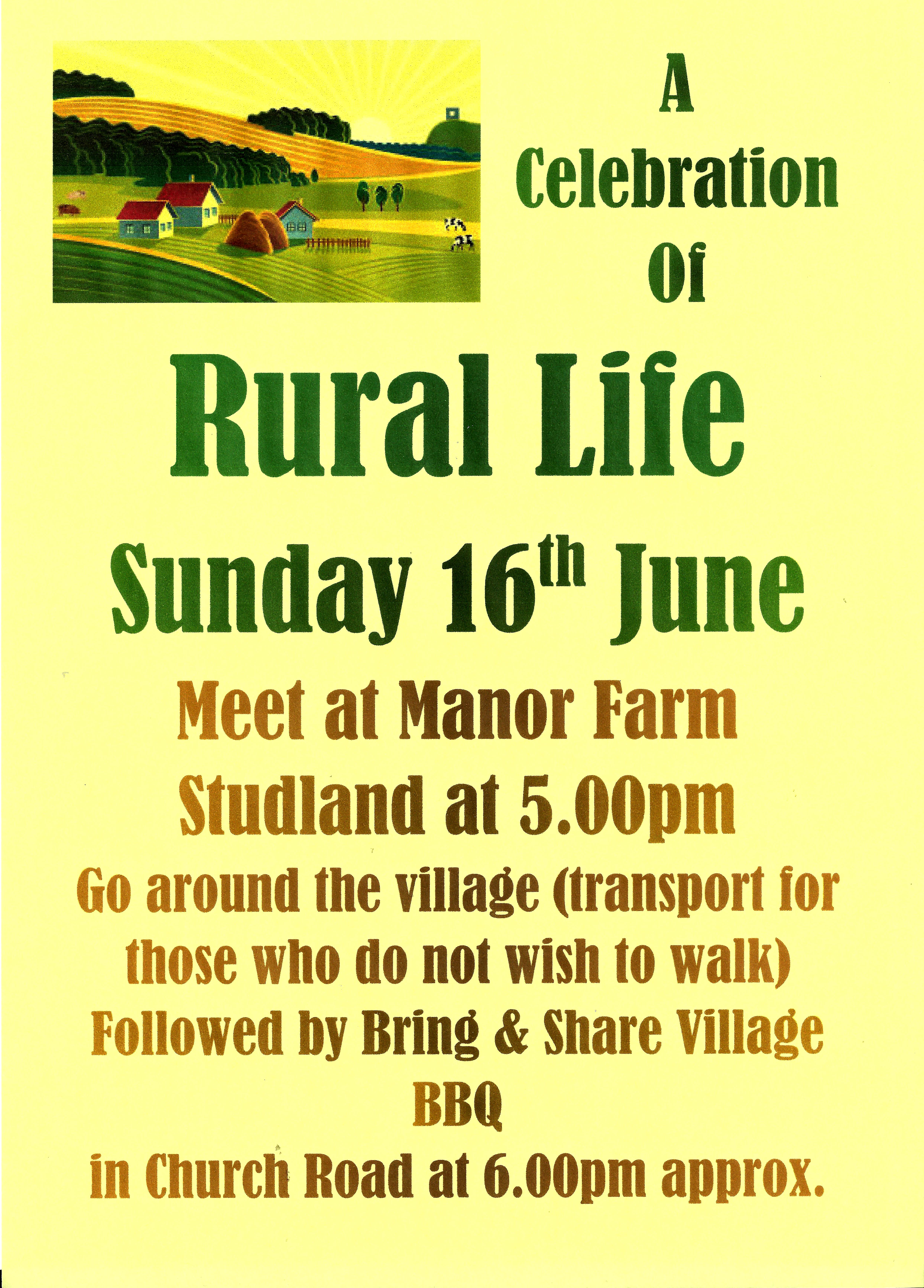 A prayer walk around the village of Studland

---
"A Celebration of Rural Life"
Sunday 16th June at 5.00pm starting at Manor Farm.
A chance to walk round the centre of the village to sing and to pray for the community so bountifully blessed by God's Creation. The procession will return from its circular route to the Church at approximately 6.00pm where a Bring and Share Village BBQ will take place. Everyone is welcome to all or any part of this event. If you would prefer to ride rather than walk a Tractor and Tour Trailer will follow us round.
Do please come along.