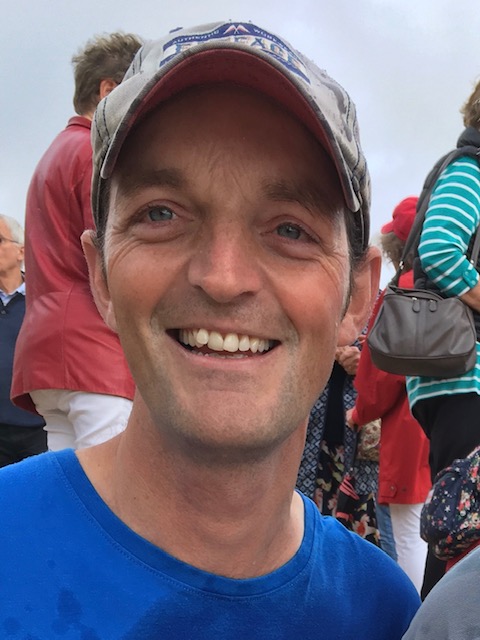 ---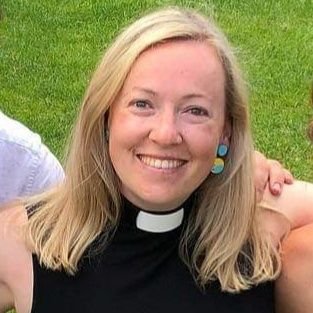 ---
A Service for the Sixteenth Sunday after Trinity, 27th September, 2020
Preparation:
Before beginning to read this short service, you may wish to find a space for prayer in front of a cross, a candle, or a special place.  
May the light of Christ, rising in glory, banish all darkness from our hearts and minds.
The Acclamation of Christ at the Dawning of the Day 
O Lord, open our lips
and our mouth shall proclaim your praise.
May Christ, the true, the only light
banish all darkness from our hearts and minds.
O come, let us sing to the Lord; 
let us heartily rejoice in the rock of our salvation. 
Let us come into his presence with thanksgiving 
and be glad in him with psalms.
For the Lord is a great God 
and a great king above all gods. 
Come, let us worship and bow down 
and kneel before the Lord our Maker.
For he is our God; 
we are the people of his pasture and the sheep of his hand. 
Glory to the Father and to the Son
and to the Holy Spirit;
as it was in the beginning is now
and shall be for ever. Amen.
Blessed are you, creator of all,
to you be praise and glory for ever.
As your dawn renews the face of the earth
bringing light and life to all creation,
may we rejoice in this day you have made;
as we wake refreshed from the depths of sleep,
open our eyes to behold your presence
and strengthen our hands to do your will,
that the world may rejoice and give you praise.
Blessed be God, Father, Son and Holy Spirit.
Blessed be God for ever.
The Collect
Silence is kept.
O Lord, we beseech you mercifully to hear the prayers
of your people who call upon you;
and grant that they may both perceive and know
what things they ought to do,
and also may have grace and power faithfully to fulfil them;
through Jesus Christ your Son our Lord,
who is alive and reigns with you,
in the unity of the Holy Spirit,
one God, now and for ever.
Amen
The First Hymn
Rock of Ages (135):    please access Simon's accompaniment here: 
1 Rock of Ages, cleft for me, 
let me hide myself in thee; 
let the water and the blood, 
from thy riven side which flowed, 
be of sin the double cure; 
cleanse me from its guilt and power. 
2 Not the labours of my hands 
can fulfill thy law's demands; 
could my zeal no respite know, 
could my tears forever flow, 
all for sin could not atone; 
thou must save, and thou alone. 
3 Nothing in my hand I bring, 
simply to the cross I cling; 
naked, come to thee for dress; 
helpless, look to thee for grace; 
foul, I to the fountain fly; 
wash me, Saviour, or I die. 
4 While I draw this fleeting breath, 
when mine eyes shall close in death, 
when I soar to worlds unknown, 
see thee on thy judgment throne, 
Rock of Ages, cleft for me, 
let me hide myself in thee. 
The First Reading:
Ezekiel 18: 1-4, 25-end
Psalm 25:1-8
Refrain:    Remember, Lord, your compassion and love.
1    To you, O Lord, I lift up my soul;
O my God, in you I trust;  ♦
let me not be put to shame;
let not my enemies triumph over me.
2    Let none who look to you be put to shame,  ♦
but let the treacherous be shamed and frustrated.
3    Make me to know your ways, O Lord,  ♦
and teach me your paths.
4    Lead me in your truth and teach me,  ♦
for you are the God of my salvation;
for you have I hoped all the day long.
5    Remember, Lord, your compassion and love,  ♦
for they are from everlasting. [R]
6    Remember not the sins of my youth
or my transgressions,  ♦
but think on me in your goodness, O Lord,
according to your steadfast love.
7    Gracious and upright is the Lord;  ♦
therefore shall he teach sinners in the way.
8    He will guide the humble in doing right  ♦
and teach his way to the lowly.
Refrain:    Remember, Lord, your compassion and love.
Free us, God of mercy,
from all that keeps us from you;
relieve the misery of the anxious and the ashamed
and fill us with the hope of peace;
through Jesus Christ our Lord.
Amen
The Second Reading:
Philippians 2: 1-13
The Gospel:
Matthew 21: 23-32
Homily
The question of the authority of Jesus is one that arises in the Gospels in more than one place, for Jesus was declaring himself in ways that the religious authorities in his day found it difficult to pin down.  He would ride into Jerusalem on a donkey, yet turn people out of the temple; he would perform miracles of healing, yet the Pharisees couldn't understand whether he was assuming authority for himself, or acting in this way because God had given him authority to do so.   Jesus frequently answered them by asking a question himself.
This way of arriving at truth was a typical method that rabbis used.  One question led on to another and one answer implied a condition for the other.  Jesus' counter-question on this occasion brought in the person of John the Baptist, and so, in this way, our Lord didn't make an explicit claim for himself, but demonstrated to his listeners the issue by making them draw their own conclusions from considering John's authority.
The parable that follows this questioning discussion ostensibly is about saying one thing and doing another, but actually the key feature is that of obedience.  One son obeys, the other does not.  Referring back to the earlier reference to John the Baptist, Jesus is suggesting that they consider who was listening to John - and it wasn't the religious leaders, rather it was the despised of society and those who had fallen into ways that they knew to be wrong.
These features of our Gospel account today are further enhanced by the reading from Philippians, that shows how the humility to recognise one's need is a uniting feature of human society; counting others better than oneself; doing nothing from selfishness.  Ezekiel's words also ring with sincerity as he bids his listeners, "get yourselves a new heart and a new spirit."  
In days of challenge and change there is strength to be found in the drawing together of the bonds of fellowship along the lines that Paul in his letter to the Philippians indicates, but, in fact, the parable of the two sons is also illustrative of where thoughtful action is more indicative of a loving relationship, than the hasty word, which is shallow and shows little if any commitment.
John Mann
Second Hymn 
We have a Gospel (431): https://youtu.be/t8ePMtAImWg
We have a gospel to proclaim,
Good news for men in all the earth; 
The gospel of a Saviour's name,
We sing His glory, tell His worth.
Tell of His birth at Bethlehem, 
Not in a royal house or hall 
But in a stable dark and dim,
The Word made flesh, a light for all.
Tell of His death at Calvary, 
Hated by those He came to save,
In lonely suffering on the cross,
For all He loved His life He gave.
Tell of that glorious Easter moon,
Empty the tomb, for He was free. 
He broke the power of death and hell 
That we might share His victory.
Tell of His reign at God's right hand, 
By all creation glorified,
He sends His Spirit on His Church,
To live for Him, the Lamb who died.
Now we rejoice to name Him King, 
Jesus is Lord of all the earth, 
This gospel message we proclaim,
We sing His glory, tell His worth. 
Prayers
Heavenly Father, we pray for your Church in all the world, especially for this Diocese of Salisbury and for Nicholas and Karen our Bishops.  We remember particularly in our prayers today those who feel isolated from the fellowship of God's people through ill health or the necessity to maintain physical separation from others through the current pandemic.  May your love and peace be felt by them today, and those gathering in Church know the conscious presence of those physically absent, in rejoicing in the oneness in the Spirit which is your gift.
Lord, in your mercy
Hear our prayer
Father we prayer for those who were ordained in this diocese yesterday; for those ordained deacon, and especially the Reverend Nick Webb, Curate of the Purbeck Hills Benefice, and ordinand of this parish, and for those ordained priest, particularly we pray for the Reverend Solveig Sonet, Curate here in Swanage and Studland.  May their future ministry be happy, and a blessing for all to whom they share of themselves in the fellowship of Christ and his Church.
Lord, in your mercy
Hear our prayer
Lord Jesus, we pray for the nations of the world, and especially our own country, particularly in these days of a worsening of the pandemic, with fears of a second wave of infections.  Grant your grace and wisdom to all facing facing difficult decisions and those working hard to minimise the effects of the disease and maintain all of the necessary other health and welfare concerns of our society, especially amongst those most vulnerable to mental, physical or spiritual ill-health.
Lord, in your mercy
Hear our prayer
Lord Jesus Christ, you came amongst us as one who shows what it means to be a follower of you, by all you did and said.  You taught your followers to be active and to be still; to work and to rest; to proclaim as well as to live the Gospel by example.  Continue, we pray, to make known the ways of love and joy and peace. Keep your people conscious of the need to work for a just and free world, for reconciliation, an end to poverty and prejudice.   
Lord, in your mercy
Hear our prayer
Lord, we remember before you the sick in body, mind and spirit.  Bring healing to those who have asked for our prayer as we bring them to mind in a moment of silence:
Silence
May your blessing rest on those for whom we pray, known or unknown; and may the comfort of your Holy Spirit rest on the bereaved, the distressed, those living through times of doubt and hopelessness.  Give strength to the weak, rest to the weary, support and reassurance to all who are close to death.  Stand beside, and when needed carry, all who are exhausted with caring for others assuring them that their loved one is carried too.
Lord, in your mercy
Hear our prayer
Merciful Father accept these our prayers for the sake of your Son, our Saviour, Jesus Christ. Amen
The Peace
The risen Christ came and stood among his disciples and said, "Peace be with you."  Then were they glad when they saw the Lord
The Lord's Prayer
A few moments of silence before we pray:
Almighty God,
you have taught us through your Son
that love is the fulfilling of the law:
grant that we may love you with our whole heart
and our neighbours as ourselves;
through Jesus Christ our Lord.
Amen.
Conclusion
The Lord bless us and keep us:
Amen.
The Lord make his face to shine upon us,
and be gracious to us:
Amen.
The Lord lift up his countenance upon us
and give us peace:
Amen
Numbers 6.24-26
The Lord God almighty, Father, Son, and Holy Spirit,
the holy and undivided Trinity,
guard us, save us,
and bring us to that heavenly city,
where he lives and reigns for ever and ever.
Amen.
Voluntary in G - William Walond: https://youtu.be/KOZ29cUyYL4
If you would like to make a donation to the church in Swanage, we will be most grateful. At present this is best done by BACS of which the details are:
Nationwide Building Society
Account name: Swanage PCC
Account Number: 70585005
Sort code: 07-00-55
Please give your name as reference.