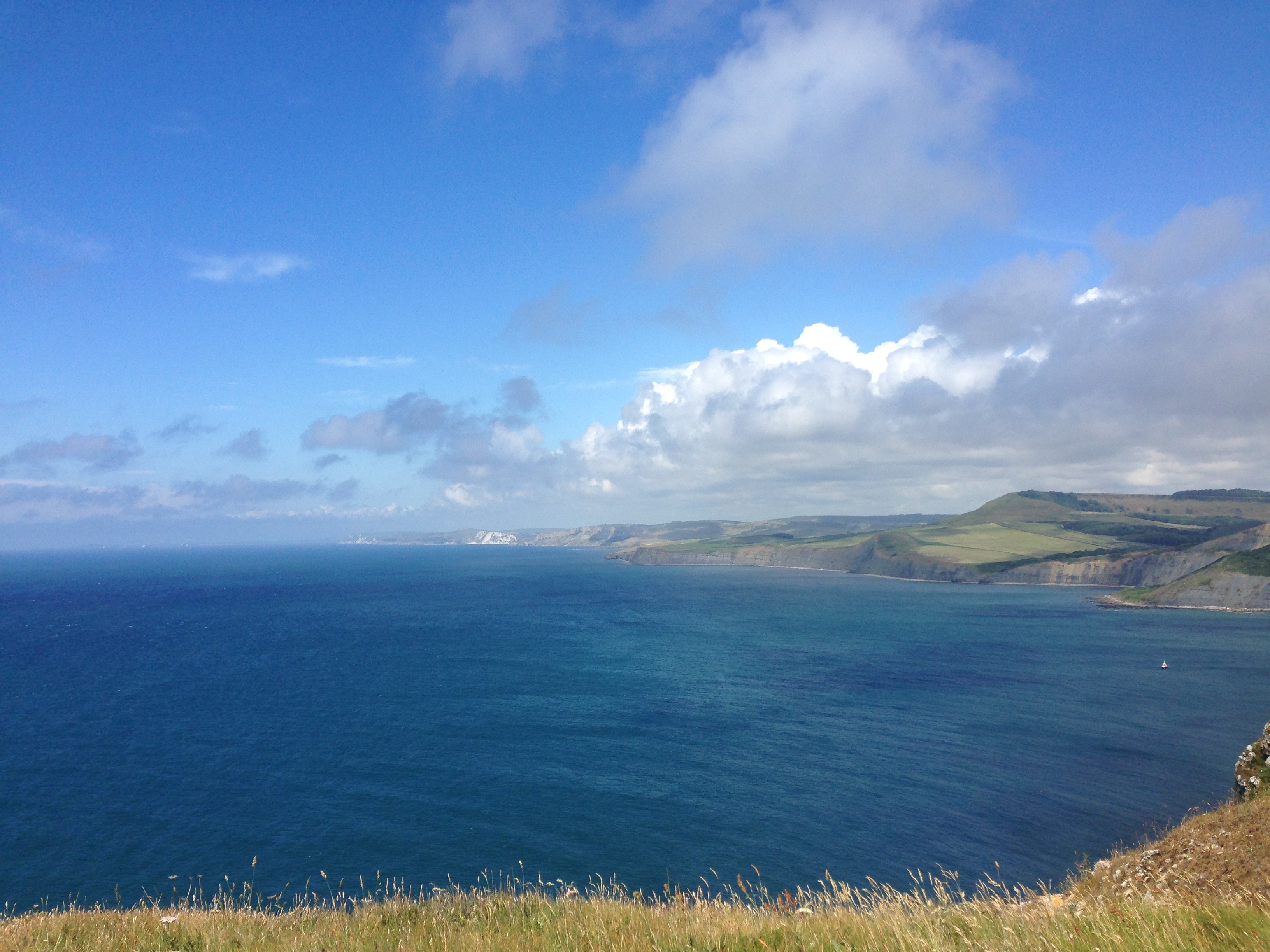 ---
A Service for the Ninth
 

Sunday after Trinity, 9th August, 2020

 

Preparation:

Before beginning to read this short service, you may wish to find a space for prayer in front of a cross, a candle, or a special place.  

 

May the light of Christ, rising in glory, banish all darkness from our hearts and minds.

 

The Acclamation of Christ at the Dawning of the Day 

 

O Lord, open our lips

and our mouth shall proclaim your praise.

 

May Christ, the true, the only light

banish all darkness from our hearts and minds.

 

O come, let us sing to the Lord; 

let us heartily rejoice in the rock of our salvation. 

Let us come into his presence with thanksgiving 

and be glad in him with psalms.

For the Lord is a great God 

and a great king above all gods. 

Come, let us worship and bow down 

and kneel before the Lord our Maker.

For he is our God; 

we are the people of his pasture and the sheep of his hand. 

 

Glory to the Father and to the Son

and to the Holy Spirit;

as it was in the beginning is now

and shall be for ever. Amen.

 

Blessed are you, creator of all,

to you be praise and glory for ever.

As your dawn renews the face of the earth

bringing light and life to all creation,

may we rejoice in this day you have made;

as we wake refreshed from the depths of sleep,

open our eyes to behold your presence

and strengthen our hands to do your will,

that the world may rejoice and give you praise.

Blessed be God, Father, Son and Holy Spirit.

Blessed be God for ever.

 
The Collect
Silence is kept.
Almighty God,
who sent your Holy Spirit
to be the life and light of your Church:
open our hearts to the riches of your grace,
that we may bring forth the fruit of the Spirit
in love and joy and peace;
through Jesus Christ your Son our Lord,
who is alive and reigns with you,
in the unity of the Holy Spirit,
one God, now and for ever.
Amen
The First Hymn
Dear Lord and Father of mankind:   please access Simon's accompaniment here: 
1 Dear Lord and Father of mankind,
forgive our foolish ways;
reclothe us in our rightful mind,
in purer lives thy service find,
in deeper reverence praise.
2 In simple trust like theirs who heard
beside the Syrian sea
the gracious calling of the Lord,
let us, like them, without a word
rise up and follow thee.
3 O Sabbath rest by Galilee,
O calm of hills above,
where Jesus knelt to share with thee
the silence of eternity,
interpreted by love!
4 Drop thy still dews of quietness,
till all our strivings cease;
take from our souls the strain and stress,
and let our ordered lives confess
the beauty of thy peace.
5 Breathe through the heats of our desire
thy coolness and thy balm;
let sense be dumb, let flesh retire;
speak through the earthquake, wind, and fire,
O still, small voice of calm!
The First Reading:
I Kings 19: 9-18
Psalm 85: 8-13
Refrain:    Show us your mercy, O Lord.
8    I will listen to what the Lord God will say,  ♦
for he shall speak peace to his people and to the faithful,
that they turn not again to folly.
9    Truly, his salvation is near to those who fear him,  ♦
that his glory may dwell in our land. [R]
10  Mercy and truth are met together,  ♦
righteousness and peace have kissed each other;
11  Truth shall spring up from the earth  ♦
and righteousness look down from heaven.
12  The Lord will indeed give all that is good,  ♦
and our land will yield its increase.
13  Righteousness shall go before him  ♦
and direct his steps in the way.
Refrain:    Show us your mercy, O Lord.
Most holy God,
when we come to you fearing that truth condemns us,
show us that truth is one with love
in your Word made flesh,
our Saviour Jesus Christ.
Amen
The Second Reading:
Romans 10: 5-15
The Gospel:
Matthew 14: 22-33
Homily
"Then Peter got down out of the boat, walked on the water and came toward Jesus. But when he saw the wind, he was afraid and beginning to sink, cried out, 'Lord, save me!'" (Matthew 14:29-30)

A reporter visits two elderly sisters whose house has recently flooded. Flossie holds a painting tightly to her chest, "Thank God, Father's painting is safe", she beams.  Elsie stands sullenly in the corner wiping tears from her eyes, 'But all the family photos are lost for good.'  Both sisters face the same situation but one sees hope and the other despair. It's the 'glass half-empty or half-full' scenario. Scholars are similarly divided about Peter walking on the water. Is this event recorded to show how not to be a disciple? 
Was Peter foolish to try to copy Christ and did he get his just deserts by sinking? 
Others point to Peter's example of faith, being prepared to step out of the boat and follow in Christ's footsteps and succeeding, even if only for a short time. Peter's life seems to have been full of peaks and troughs. He was the only disciple to realise that Jesus was the Son of God, which led Christ to call him the rock upon which he would build his Church. But immediately afterwards
Peter rebukes Jesus for saying he will suffer and die; Jesus then likens him to Satan. 
We often forget that Peter is the only disciple brave enough to follow Jesus after his arrest but we remember how he goes on to deny Jesus. According to tradition this trait of Peter follows him through to death. It is said that Peter tried to flee persecution in Rome but outside the city had a vision of Christ which encouraged him to turn back and face execution.
So how does today's Gospel view Peter's decision to follow Jesus onto the water?
At the start of our reading Jesus insists that the disciples leave him alone to pray and start to journey across the lake without him. So in obedience to Jesus they launch their boat but find themselves caught right in the midst of a storm, all alone with their master nowhere to be seen. We don't know how long the disciples battled before Jesus approached them on the water. 
From outside the situation we can appreciate the profound statement Jesus made about himself by walking on the water. He broke all scientific rules and proved he was Lord, even over creation. This theology seems to have been lost on the disciples, though.   They were overwhelmed by fear.  They didn't seem to recall how Christ had calmed a storm once before in their midst (Matthew:  8:23-27). They didn't seem to have learnt  anything from Christ's miraculous feeding of the five thousand which had occurred only the previous afternoon (Matthew: 14:13-20). In fact, they didn't even recognise Christ as he approached them, fearing he was a ghost. Raw panic seems to have pushed out any thought of Jesus from their minds.
Peter was, as usual, the first to respond when Jesus spoke to them. Matthew's Gospel seems particularly interested in Peter; it is the only one to tell us about him walking on the water and many think Matthew wanted to teach us about discipleship through him.   Imagine having the courage even to consider following Jesus onto the stormy water and Jesus seems to encourage Peter's boldness by answering his request to call him over. Whilst Peter kept his eyes firmly fixed upon Jesus he was all right; Jesus' power seems to have flowed into him and he, too, actually walked upon the water. But when he began to look at the waves surging around him, his faith dried up and he began to sink. Even then, Jesus' rebuke is not, "Well, what did you expect if you try to imitate me?", but "Why did you hesitate?" or as another version puts it, "why did you doubt?"  
So was Peter a failure?....... after all, he did eventually sink. But then he also became the only man to ever succeed in emulating Christ's walk on water. That experience must have stayed with him for the rest of his life, encouraging him that the  power of Christ was available to strengthen him amidst all the persecution he was to face.
The gospels are so refreshingly honest about the failings of the disciples and we can take heart from that. If we try and do anything for God we may well face difficulties, just as the disciples faced the storm when obeying Jesus, and we will get things wrong. But Jesus is standing by ready to help us should we ever start to sink! Despite our inevitable failures may we learn and achieve much more through trying to follow Jesus than we do by simply staying in our comfort zone.
Andy Roberts
1 King of glory, King of peace,
I will love Thee;
and that love may never cease,
I will move Thee.
Thou hast granted my request,
Thou hast heard me;
Thou didst note my working breast,
Thou hast spared me.
2 Wherefore with my utmost art
I will sing Thee,
and the cream of all my heart
I will bring Thee.
Though my sins against me cried,
Thou didst clear me;
and alone, when they replied,
Thou didst hear me.
3 Seven whole days, not one in seven,
I will praise Thee;
in my heart, though not in heaven,
I can raise Thee.
Small it is, in this poor sort
to enrol Thee:
e'en eternity's too short
to extol Thee.
Prayers
Heavenly Father, we pray for your Church in all the world, especially for this Diocese of Salisbury and for Nicholas and Karen our Bishops.  Bring light and comfort, strength and peace to those whose desire to worship, sing and receive Holy Communion is frustrated by the restrictions that keep them apart and isolated from the fellowship of other Church members at this time. Help us to feel as one with each other, and ever conscious of the higher unity of the Spirit that binds us in love.
Lord, in your mercy
Hear our prayer
Lord Jesus, you taught your followers recognise you as the one anointed by the Father to bring reconciliation and healing to a broken world.  Look in your mercy upon those who are binding up the wounds of this world's injuries and sorrows.  Grant to the people of Beirut the touch of your loving, consoling presence, and bring to all peoples of the world who are aching with distress the help and support for which they long.
Lord, in your mercy
Hear our prayer
Lord Jesus Christ, continue, we pray, to make known the ways of love and joy. Keep your people conscious of the need to work for a just and free world, and for an end to poverty and prejudice.   Grant to our national politicians wisdom in their deliberations and direction in their decisions, and in local government, bless the town council of Swanage, and parish council of Studland, and all who live and work here and those who visit us from abroad.
Lord, in your mercy
Hear our prayer
Lord, we remember before you the sick in body, mind and spirit.  Bring healing to those who have asked for our prayer as we bring them to mind in a moment of silence:
Silence
May your blessing rest on those for whom we pray, known or unknown; and may the comfort of your Holy Spirit enfold the bereaved, the distressed and those living through times of doubt and hopelessness.  Give strength to the weak, rest to the weary, support and reassurance to all who are close to death.  Stand beside, and when needed carry, all who are exhausted with caring for others assuring them that their loved one is carried too.
Lord, in your mercy
Hear our prayer
Merciful Father accept these our prayers for the sake of your Son, our Saviour, Jesus Christ. Amen
The Peace
The risen Christ came and stood among his disciples and said, "Peace be with you."  Then were they glad when they saw the Lord
The Lord's Prayer
A few moments of silence before we pray:
Holy Father,
who gathers us around the table of your Son
to share a meal with the whole household of God:
in that new world where you reveal the fullness of your peace,
gather people of every race and language
to share in the eternal banquet of Jesus Christ our Lord.
Amen.
Conclusion
The Lord bless us and keep us:
Amen.
The Lord make his face to shine upon us,
and be gracious to us:
Amen.
The Lord lift up his countenance upon us
and give us peace:
Amen
Numbers 6.24-26
The Lord God almighty, Father, Son, and Holy Spirit,
the holy and undivided Trinity,
guard us, save us,
and bring us to that heavenly city,
where he lives and reigns for ever and ever.
Amen.
Voluntary: Sonata no 1 Slow Movement - Mendelssohn: https://youtu.be/abz3YeveAn8
If you would like to make a donation to the church in Swanage, we will be most grateful. At present this is best done by BACS of which the details are:
Nationwide Building Society
Account name: Swanage PCC
Account Number: 70585005
Sort code: 07-00-55
Please give your name as reference.