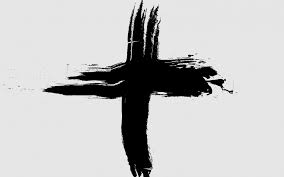 ---
A Service for Ash Wednesday
17th February, 2021
Preparation:
Before beginning to read this short service, you may wish to find a space for prayer in front of a cross or a candle.  
In the name of the Father,
and of the Son,
and of the Holy Spirit.
Amen.
Brothers and sisters in Christ, since early days Christians have observed with great devotion the time of our Lord's passion and resurrection and prepared for this by a season of penitence and fasting.
By carefully keeping these days, Christians take to heart the call to repentance and the assurance of forgiveness proclaimed in the gospel, and so grow in faith and in devotion to our Lord.
We are invited, therefore, in the name of the Church, to the observance of a holy Lent, by self-examination and repentance; by prayer, fasting, and self-denial; and by reading and meditating on God's holy word.
Prayers of Penitence
Let us pray for grace to keep Lent faithfully.
Silence is kept.
God the Father,
have mercy on us.
God the Son,
have mercy on us.
God the Holy Spirit,
have mercy on us.
Trinity of love,
have mercy on us.
Most merciful God,
Father of our Lord Jesus Christ,
we confess that we have sinned
in thought, word and deed.
We have not loved you with our whole heart, and mind, and strength.
We have not loved our neighbours as ourselves.
We have not forgiven others, as we have been forgiven.
Lord, have mercy.
We have been deaf to your call to serve, as Christ served us.
We have not been true to the mind of Christ.
We have grieved your Holy Spirit.
Lord, have mercy.
We confess to you, Lord …
all our past unfaithfulness: the pride, hypocrisy and impatience of our lives.
Lord, have mercy.
Our self-indulgent appetites and ways, and our exploitation of other people.
Lord, have mercy.
Our anger at our own frustration
and our envy of those more fortunate than ourselves.
Lord, have mercy.
Our intemperate love of worldly goods and comforts
and our dishonesty in daily life and work.
Lord, have mercy.
Our negligence in prayer and worship
and our failure to commend the faith that is in us.
Lord, have mercy.
Accept our repentance, Lord …
for the wrongs we have done,
for our blindness to human need and suffering,
and our indifference to injustice and cruelty.
Accept our repentance, Lord.
For all false judgements,
for uncharitable thoughts towards our neighbours
and for our prejudice and contempt towards those who differ from us.
Accept our repentance, Lord.
For our waste and pollution of your creation
and our lack of concern for those who come after us.
Accept our repentance, Lord.
Restore us, good Lord, and let your anger depart from us.
Favourably hear us, for your mercy is great.
Accomplish in us the work of your salvation,
that we may show your glory in the world.
By the cross and passion of your Son our Lord,
bring us with all your saints to the joy of his resurrection.
Silence is kept.
We have not loved you with our whole heart.
We have not loved our neighbours as ourselves.
In your mercy
forgive what we have been,
help us to amend what we are,
and direct what we shall be;
that we may do justly,
love mercy,
and walk humbly with you, our God.
Amen.
The First Hymn
Forty days and Forty Nights: https://youtu.be/pqL1ukLEuSA
Forty days and forty nights
thou wast fasting in the wild;
Forty days and forty nights
Tempted, and yet undefiled.
2. Sunbeams scorching all the day;
chilly dew-drops nightly shed;
prowling beasts about thy way;
stones thy pillow, earth thy bed.
3. Shall not we thy sorrows share
And from earthly joys abstain,
Fasting with unceasing prayer,
glad with thee to suffer pain?
4. And if Satan vexing sore,
Flesh or spirit should assail,
thou, his vanquisher before,
Grant we may not faint nor fail.
5. So shall we have peace divine;
Holier gladness ours shall be.
'Round us, too, shall angels shine,
Such as ministered to thee.
6. Keep, O keep us, Saviour dear,
Ever constant by thy side,
That with thee we may appear
At the eternal Eastertide.

The Collect
Almighty and everlasting God,
you hate nothing that you have made
and forgive the sins of all those who are penitent:
create and make in us new and contrite hearts
that we, worthily lamenting our sins
and acknowledging our wretchedness,
may receive from you, the God of all mercy,
perfect remission and forgiveness;
through Jesus Christ your Son our Lord,
who is alive and reigns with you,
in the unity of the Holy Spirit,
one God, now and for ever.
Amen.
The First Reading:
Joel 2: 1-2, 12-17
Blow the trumpet in Zion;
   sound the alarm on my holy mountain!
Let all the inhabitants of the land tremble,
   for the day of the Lord is coming, it is near— 
a day of darkness and gloom,
   a day of clouds and thick darkness!
Like blackness spread upon the mountains
   a great and powerful army comes;
their like has never been from of old,
   nor will be again after them
   in ages to come. 
Yet even now, says the Lord,
   return to me with all your heart,
with fasting, with weeping, and with mourning; 
   rend your hearts and not your clothing.
Return to the Lord, your God,
   for he is gracious and merciful,
slow to anger, and abounding in steadfast love,
   and relents from punishing. 
Who knows whether he will not turn and relent,
   and leave a blessing behind him,
a grain-offering and a drink-offering
   for the Lord, your God? 
Blow the trumpet in Zion;
   sanctify a fast;
call a solemn assembly; 
   gather the people.
Sanctify the congregation;
   assemble the aged;
gather the children,
   even infants at the breast.
Let the bridegroom leave his room,
   and the bride her canopy. 
Between the vestibule and the altar
   let the priests, the ministers of the Lord, weep.
Let them say, 'Spare your people, O Lord,
   and do not make your heritage a mockery,
   a byword among the nations.
Why should it be said among the peoples,
   "Where is their God?" ' 
This is the Word of the Lord
Thanks be to God
Psalm 51:1-18
1    Have mercy on me, O God, in your great goodness;  ♦
according to the abundance of your compassion
    blot out my offences.
2    Wash me thoroughly from my wickedness  ♦
and cleanse me from my sin.
3    For I acknowledge my faults  ♦
and my sin is ever before me.
4    Against you only have I sinned  ♦
and done what is evil in your sight,
5    So that you are justified in your sentence  ♦
and righteous in your judgement.
6    I have been wicked even from my birth,  ♦
a sinner when my mother conceived me.
7  Behold, you desire truth deep within me  ♦
and shall make me understand wisdom
    in the depths of my heart.
8    Purge me with hyssop and I shall be clean;  ♦
wash me and I shall be whiter than snow.
9    Make me hear of joy and gladness,  ♦
that the bones you have broken may rejoice.
10  Turn your face from my sins  ♦
and blot out all my misdeeds.
11  Make me a clean heart, O God,  ♦
and renew a right spirit within me.
12  Cast me not away from your presence  ♦
and take not your holy spirit from me.
13  Give me again the joy of your salvation  ♦
and sustain me with your gracious spirit;
14  Then shall I teach your ways to the wicked  ♦
and sinners shall return to you.
15  Deliver me from my guilt, O God,
    the God of my salvation,  ♦
and my tongue shall sing of your righteousness.
16  O Lord, open my lips  ♦
and my mouth shall proclaim your praise.
17  For you desire no sacrifice, else I would give it;  ♦
you take no delight in burnt offerings.
18  The sacrifice of God is a broken spirit;  ♦
a broken and contrite heart, O God, you will not despise.
The Second Reading:
2 Corinthians 5: 20b- 6: 10
So we are ambassadors for Christ, since God is making his appeal through us; we entreat you on behalf of Christ, be reconciled to God. For our sake he made him to be sin who knew no sin, so that in him we might become the righteousness of God.
As we work together with him, we urge you also not to accept the grace of God in vain. For he says,
'At an acceptable time I have listened to you,
   and on a day of salvation I have helped you.'
See, now is the acceptable time; see, now is the day of salvation! We are putting no obstacle in anyone's way, so that no fault may be found with our ministry, but as servants of God we have commended ourselves in every way: through great endurance, in afflictions, hardships, calamities, beatings, imprisonments, riots, labours, sleepless nights, hunger; by purity, knowledge, patience, kindness, holiness of spirit, genuine love, truthful speech, and the power of God; with the weapons of righteousness for the right hand and for the left; in honour and dishonour, in ill repute and good repute. We are treated as impostors, and yet are true; as unknown, and yet are well known; as dying, and see—we are alive; as punished, and yet not killed; as sorrowful, yet always rejoicing; as poor, yet making many rich; as having nothing, and yet possessing everything.
This is the Word of the Lord
Thanks be to God
The Gospel:
Matthew 6: 1-6, 16-21
Hear the Gospel of our Lord Jesus Christ according to Matthew
Glory to you, O Lord.
'Beware of practising your piety before others in order to be seen by them; for then you have no reward from your Father in heaven.
'So whenever you give alms, do not sound a trumpet before you, as the hypocrites do in the synagogues and in the streets, so that they may be praised by others. Truly I tell you, they have received their reward. But when you give alms, do not let your left hand know what your right hand is doing, so that your alms may be done in secret; and your Father who sees in secret will reward you.
'And whenever you pray, do not be like the hypocrites; for they love to stand and pray in the synagogues and at the street corners, so that they may be seen by others. Truly I tell you, they have received their reward. But whenever you pray, go into your room and shut the door and pray to your Father who is in secret; and your Father who sees in secret will reward you.
'And whenever you fast, do not look dismal, like the hypocrites, for they disfigure their faces so as to show others that they are fasting. Truly I tell you, they have received their reward. But when you fast, put oil on your head and wash your face, so that your fasting may be seen not by others but by your Father who is in secret; and your Father who sees in secret will reward you.
'Do not store up for yourselves treasures on earth, where moth and rust consume and where thieves break in and steal; but store up for yourselves treasures in heaven, where neither moth nor rust consumes and where thieves do not break in and steal. For where your treasure is, there your heart will be also.
This is the Gospel of the Lord.
Praise to you, O Christ.
Homily
Staring points are not always the places where we begin.  We like a shortcut, or an instant result.  This is as true in the things of the spirit as it is of any practical matter in life.  Time is needed for the lessons of a penitential season to take root.  If we begin with what we hope to achieve then we have little chance of success.  So where do we begin?
Lent, at its outset presents us with a need for penitence, sorrow for sin, a recognition that we have fallen short of what we should be.  This in itself is a reversal of most people's way of thinking.  Think, if something that is going wrong in your life, you are unhappy, or feel got at, or just a bit low in spirits; is not the first thing you do is to blame something or someone else and then comes the self-justification – human beings are so good at self-justification.  
Jesus knew all about this when he spoke about the beam in your own eye and the speck in someone else's eye.  Priests and lawyers got the very worst of our Lord's condemnation, and they were also the most obvious targets, being so respectable and honoured – they were the public figures.  To Jesus they were frequently hypocrites, unworthy of their office, self-seeking, proud, self-righteous.  Particularly under attack is the outward display of piety when what Jesus was looking for was conversion of the heart.  
But where does all this conversion of the heart start?  It starts with forgiveness.  When we know true forgiveness in our hearts, we find that we can forgive others; it may not be easy, but true forgiveness of others can only come when we know that we need forgiveness ourselves.  It is a very simple principle and is stated in the Lord's Prayer, "forgive us our sins as we forgive the sins of others".  It is obvious when someone has not taken this first step of finding their need for forgiveness, because they are so condemning of others, without seeing any need to change themselves.  
It is a terrible thing to have to face our own need of forgiveness, terrible because we have to admit that we are wrong, have done wrong, spoken things that are wrong and thought things that are wrong.  It is fairly easy to say the confession, because when we speak of our error in that prayer we are comparing ourselves to the perfection of Christ, a comparison which places even what we may see as our good deeds in a doubtful light - because sometimes it is hard to read our own motive.  It is the comparison of our life against that of our neighbour that makes the whole matter uncomfortable – and again doesn't Jesus put his finger on it in our Gospel reading? Those who parade themselves and their goodness do so to raise themselves above others.  Such people are well down the road of pride and self assertion. 
Painless and easy it is to seek forgiveness in hearts shown to be misguided by the presence of the perfect Christ. Our penitence is quiet, unknown and general with that of everyone else, but it is much more difficult to admit that we are wrong and have said and thought things which are wrong, when we look at our daily connections with those around us.  Seeking the forgiveness of others then involves losing face, admitting that we are wrong openly, having our pride hurt, being weak - and offering forgiveness to those who have hurt us is not easy either.  Far easier it is to live on pride, strength, anger, retribution; far easier to form a gulf than to bridge one.  
Reconciliation, bridge-building, working together are not things that we can do on our terms.  If they are not involving us in pain it is unlikely that forgiveness and coming together are any more than skin deep.  It is only too easy to say, "peace, peace", when there is no peace, but we fool ourselves into thinking that we are doing something.  Jesus saw through this again and again; the façade, the whitened sepulchres.  
There is much to be said for the ashes of Ash Wednesday, especially if it leads to the gift of tears; not tears of our own self-centred sorrow because we are suffering from our own mistakes, but the tears that come from knowing that we need forgiveness and recognise our own sin first before seeing the faults in others.  That is a good starting point for the beginning of Lent.  If we wish to experience forgiveness ourselves is there someone that we also need to forgive from the bottom of our heart?
John Mann
Second Hymn
Take Up Thy Cross: https://youtu.be/_9W5Q0K27mI 
Take up thy cross, the Saviour said, 
if thou wouldst my disciple be; 
deny thyself, the world forsake, 
and humbly follow after me.

Take up thy cross, let not its weight 
fill thy weak spirit with alarm; 
his strength shall bear thy spirit up, 
and brace thy heart and nerve thine arm.

Take up thy cross, nor heed the shame, 
nor let thy foolish pride rebel; 
thy Lord for thee the cross endured, 
to save thy soul from death and hell.

Take up thy cross then in his strength, 
and calmly every danger brave, 
'twill guide thee to a better home, 
and lead to victory o'er the grave.

Take up thy cross, and follow Christ, 
nor think til death to lay it down; 
for only he who bear the cross 
may hope to wear the glorious crown.

To thee, great Lord, the One in Three, 
all praise forevermore ascend: 
O grant us in our home to see 
the heavenly life that knows no end.
Prayers at the point at which we would normally receive ash
The imposition of ashes would follow at this point of the service, but this year it will be in heart and mind only.
Dear friends in Christ,
I invite you to contemplate the receiving of ash upon your forehead in the form of the mark of the cross, as a sign of the spirit of penitence with which we shall keep this season of Lent.
God our Father,
you create us from the dust of the earth:
grant that the symbol of ashes may be for us
a sign of our penitence
and a symbol of our mortality;
for it is by your grace alone
that we receive eternal life
in Jesus Christ our Saviour.
Amen.
Remember that you are dust, and to dust you shall return.
Turn away from sin and be faithful to Christ.
A pause for reflection - you may like to access a minute of music: 
Da Jesus am dem Kreuze stand - J.S.Bach: https://youtu.be/GpYPRCL0hZ4
God our Father,
the strength of all who put their trust in you,
mercifully accept our prayers;
and because, in our weakness,
we can do nothing good without you,
grant us the help of your grace,
that in keeping your commandments
we may please you, both in will and deed;
through Jesus Christ our Lord.
Amen.
The Peace
Christ is our peace.
He has reconciled us to God
in one body by the cross.
We meet in his name and share his peace.
The Lord's Prayer
A few moments of silence before we pray:
God of our pilgrimage,
you have fed us with the bread of heaven.
Refresh and sustain us
as we go forward on our journey,
in the name of Jesus Christ our Lord. 
Amen.
Conclusion
Christ give us grace to grow in holiness,
to deny ourselves, take up our cross, and follow him;
and the blessing of God almighty,
the Father, the Son, and the Holy Spirit,
be among us and remain with us always.
Amen.
Voluntary - O Mensch Bewein - J.S.Bach: https://youtu.be/FSUN2vAEV14
Common Worship: Times and Seasons, material from which is included here,
is copyright © The Archbishops' Council 2006 and published by Church House Publishing.
If you would like to make a donation to the church in Swanage, we will be most grateful. At present this is best done by BACS of which the details are:
Nationwide Building Society
Account name: Swanage PCC
Account Number: 70585005
Sort code: 07-00-55
Please give your name as reference.