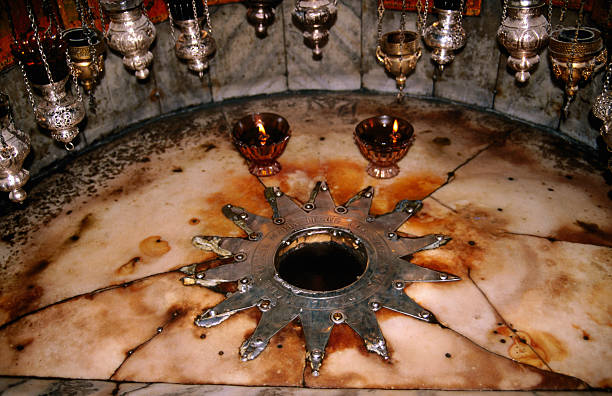 ---
A Service for Christmas Day, 25th December, 2020
Preparation:
Before beginning to read this short service, you may wish to find a space for prayer in front of a cross, a candle, or a special place such as a crib today.  
The Preparation
O Lord, open our lips
and our mouth shall proclaim your praise.
May Christ, the true, the only light
banish all darkness from our hearts and minds.
God our Father,
you sent your Son full of grace and truth:
forgive our failure to receive him.
Lord, have mercy.
Lord, have mercy.
Jesus our Saviour,
you were born in poverty and laid in a manger:
forgive our greed and rejection of your ways.
Christ, have mercy.
Christ, have mercy.
Spirit of Love,
your servant Mary responded joyfully to your call:
forgive the hardness of our hearts.
Lord, have mercy.
Lord, have mercy.
May God who loved the world so much
that he sent his Son to be our Saviour
forgive us our sins
and make us holy to serve him in the world,
through Jesus Christ our Lord.
Amen.
The Collect
Silence is kept.
Almighty God,
you have given us your only-begotten Son
to take our nature upon him
and as at this time to be born of a pure virgin:
grant that we, who have been born again
and made your children by adoption and grace,
may daily be renewed by your Holy Spirit;
through Jesus Christ your Son our Lord,
who is alive and reigns with you,
in the unity of the Holy Spirit,
one God, now and for ever.
Amen.
The First Hymn
Of The Father's Love Begotten  please access Simon's accompaniment here: 
1 Of the Father's love begotten
ere the worlds began to be,
he is Alpha and Omega,
he the Source, the Ending he,
of the things that are, that have been,
and that future years shall see,
evermore and evermore!
2 O that birth forever blessed,
when the Virgin, full of grace,
by the Holy Ghost conceiving,
bare the Saviour of our race;
and the babe, the world's Redeemer,
first revealed his sacred face,
evermore and evermore!
3 O ye heights of heaven, adore him;
angel hosts, his praises sing:
all dominions, bow before him
and extol our God and King;
let no tongue on earth be silent,
every voice in concert ring, 
evermore and evermore!
The First Reading:
Isaiah 9: 2-7
Psalm 96
1    Sing to the Lord a new song;  ♦
sing to the Lord, all the earth.
2    Sing to the Lord and bless his name;  ♦
tell out his salvation from day to day.
3    Declare his glory among the nations  ♦
and his wonders among all peoples.
4    For great is the Lord and greatly to be praised;  ♦
he is more to be feared than all gods.
5    For all the gods of the nations are but idols;  ♦
it is the Lord who made the heavens.
6    Honour and majesty are before him;  ♦
power and splendour are in his sanctuary.
7    Ascribe to the Lord, you families of the peoples;  ♦
ascribe to the Lord honour and strength.
8    Ascribe to the Lord the honour due to his name;  ♦
bring offerings and come into his courts.
9    O worship the Lord in the beauty of holiness;  ♦
let the whole earth tremble before him.
10  Tell it out among the nations that the Lord is king.  ♦
He has made the world so firm that it cannot be moved;
    he will judge the peoples with equity.
11  Let the heavens rejoice and let the earth be glad;  ♦
let the sea thunder and all that is in it;
12  Let the fields be joyful and all that is in them;  ♦
let all the trees of the wood shout for joy before the Lord.
13  For he comes, he comes to judge the earth;  ♦
with righteousness he will judge the world
    and the peoples with his truth.
The Second Reading:
Titus 2: 11-14
Alleluia, alleluia.
The Word became flesh and dwelt among us,
and we have seen his glory.
Alleluia.
The Gospel:
Luke 2: 1-20
Homily
"And this will be a sign for you: you will find a babe wrapped in swaddling cloths and lying in a manger."
On Christmas Day, almost universally, the Gospel readings are just two: either the whole or part of the verses from Saint Luke we are reading today, or the Prologue to Saint John's Gospel.  Familiarity is of the order for Christmas services in churches throughout the land, especially when it comes to the carols.  You can hear the clergy say, 'We will have "O come all ye faithful" because this is the only day on which to really sing out the last verse, Yea Lord we greet thee, born this happy morning"'.  Amongst more adventurous congregations the old hymn, "Christians awake, salute the happy morn….", might be slipped in, but on the whole it will be the common favourites; and why not?
Advent is over, the wait and the penitence has been completed and Christmas is here.  Well, maybe.  The reality for lots of us is that Christmas is usually celebrated for some weeks in the offices and schools, the residential home and community centre, the restaurants and pubs, and yes, the churches and parish halls all over England and beyond.  That is how it usually is, because that is how it has developed over half a century and more of commercialisation and the increased leisure time and financial resources of those able to party, and the corresponding will amongst charities and institutions to make sure that those who are destitute or are in ill-health, including the homeless and the elderly, are not forgotten.  
But not this year.  The work place party has not happened, church services have been curtailed, visits to hospitals and residential home have all but ceased and family get-togethers have been discouraged or banned.
We all know the reason why this Christmas will be different to any other in living memory.  Sermons, homilies, addresses, talks, call them what you will, in churches today will however, continue to remind us of a few salient things: the birth of a child taking place in a stable, away from home to a couple who have been travelling and who have struggled to find a place to spend the night.  It is happening amidst the animals; the dirt and smell and darkness may well be emphasised.  In the fields there are people working through the night; shepherds tending their flocks.  They are the ones given the sign and the vision of angels that announced it.  This is God in his glory and majesty and power becoming human in normality, which means everything that we have got going on in our lives today.  This is not an idealised birth amongst all the comfort and support that can be provided, and this is not an idealised Christmas, but it may be perfect, if it is real.  If it is full of wonder; and the awe that the shepherds experienced, then we will look afresh at the scene in our mind's eye.
It is not that this is particularly pretty, though we do our best to make it such from Christmas card to Nativity play, but it is normal.  Let us remember that the inns at census time in Bethlehem would not have been accommodation as we know it, with en suite bathroom and central heating; comfortable beds, room service and piped Christmas carols; they would have been heaving with people, who were probably cross that they had to be there at all, and cared little for a vulnerable family with a baby on the way.  
It was, we acknowledge, an act of kindness for the inn-keeper to offer the stable, but 2,000 years ago, in this country too where were ordinary mothers going to give birth? Babies may well have, routinely, been born amongst the warmth of the animals and in clean hay and straw.  The New Testament makes the point that there was no room in the inn, but, as many blessings come to us in disguise, this one for Mary and Joseph may have been the one they remember from that night.  The stable we like to paint as the lowest and dirtiest place in the town to accept the Holy Family; maybe true; but also the most normal delivery ward for an ordinary young mother at that time; amidst fresh straw, with a manger of fragrant hay for a bed.
That normality is the transforming moment for me in this account and why today I shall rejoice in happiness and gratitude and, though we may not be able to sing in Church this year, because of the restrictions, we can chorus out the familiar of songs with the angels of heaven at home - and with everyone who lives in the greater light of Christ's nearer presence - because 2,000 years ago, in the most miraculous and glorious way, Jesus was born on earth, and today he is re-born in our hearts as the most natural thing, because God loves us, and no pandemic can take that from us.  Today it all becomes fresh and new again as the message of the Incarnation, God with us, is realised once more.
John Mann
Second Hymn
O Come, All ye faithful:
1 O come, all ye faithful, joyful and triumphant, 
O come ye, O come ye to Bethlehem.
Come and behold him, born the King of angels; 
O come, let us adore him,
O come, let us adore him, 
O come, let us adore him, Christ, the Lord! 
2 God of God, Light of Light, 
Lo! he abhors not the Virgin's womb; 
Very God, begotten, not created, [Refrain] 
3 Sing, choirs of angels, sing in exultation, 
Sing, all ye citizens of heav'n above: 
"Glory to God, in the highest!" [Refrain]
4 Yea, Lord, we greet thee, born this happy morning;
Jesus, to thee be all glory given;
Word of the Father, now in flesh appearing; [Refrain]
Prayers
In peace let us pray to the Lord.
Father, your Son our Saviour
was born in human flesh.
Renew your Church as the Body of Christ.
Holy God
hear our prayer.
At this holy time, there was no room for your Son in the inn.
Protect with your love those who have no home
and all who live in poverty.
Holy God
hear our prayer.
At this holy time, Mary, in the pain of labour,
brought your Son to birth.
Hold in your hand […and] all who are in pain or distress.
Holy God
hear our prayer.
At this holy time, your Christ came as a light shining in the darkness.
Bring comfort to […and] all who suffer in the sadness of our world.
Holy God
hear our prayer.
At this holy time,  the angels sang, 'Peace to God's people on earth.'
Strengthen those who work for peace and justice
in all the world.
Holy God
hear our prayer.
At this holy time, shepherds in the field heard good tidings of joy.
Give us grace to preach the gospel of Christ's redemption.
Holy God
hear our prayer.
At this holy time, strangers found the Holy Family,
and saw the baby lying in the manger.
Bless our homes and all whom we love.
Holy God
hear our prayer.
At this holy time, heaven is come down to earth,
and earth is raised to heaven.
Hold in your hand all those who have passed through death
in the hope of your coming kingdom.
Holy God
hear our prayer.
At this holy time, Christians the world over celebrate Christ's birth.
Open our hearts that he may be born in us today.
Holy God
hear our prayer.
Father,
at this holy time, angels and shepherds worshipped at
the manger throne.
Receive the worship we offer in fellowship with Mary,
Joseph and the saints
through him who is your Word made flesh,
our Saviour Jesus Christ.
Amen.
The Peace
Unto us a child is born, unto us a son is given,
and his name shall be called the Prince of Peace.
The Lord's Prayer
A few moments of silence before we pray:
God our Father,
whose Word has come among us
in the Holy Child of Bethlehem:
may the light of faith illumine our hearts
and shine in our words and deeds;
through him who is Christ the Lord.
Amen
Conclusion
May the Father,
who has loved the eternal Son
from before the foundation of the world,
shed that love upon us his children.
Amen.
May Christ,
who by his incarnation gathered into one
things earthly and heavenly,
fill us with joy and peace.
Amen.
May the Holy Spirit,
by whose overshadowing Mary became the God-bearer,
give us grace to carry the good news of Christ.
Amen.
And may the blessing of God Almighty,
the Father, the Son and the Holy Spirit,
be amongst us and remain with us
this Christmas Day and for evermore
Amen.
In Dulci Jubilo - J.s.Bach: https://youtu.be/olGgDGSps44
Common Worship: Times and Seasons, material from which is included here,
is copyright © The Archbishops' Council 2006 and published by Church House Publishing.
If you would like to make a donation to the church in Swanage, we will be most grateful. At present this is best done by BACS of which the details are:
Nationwide Building Society
Account name: Swanage PCC
Account Number: 70585005
Sort code: 07-00-55
Please give your name as reference.