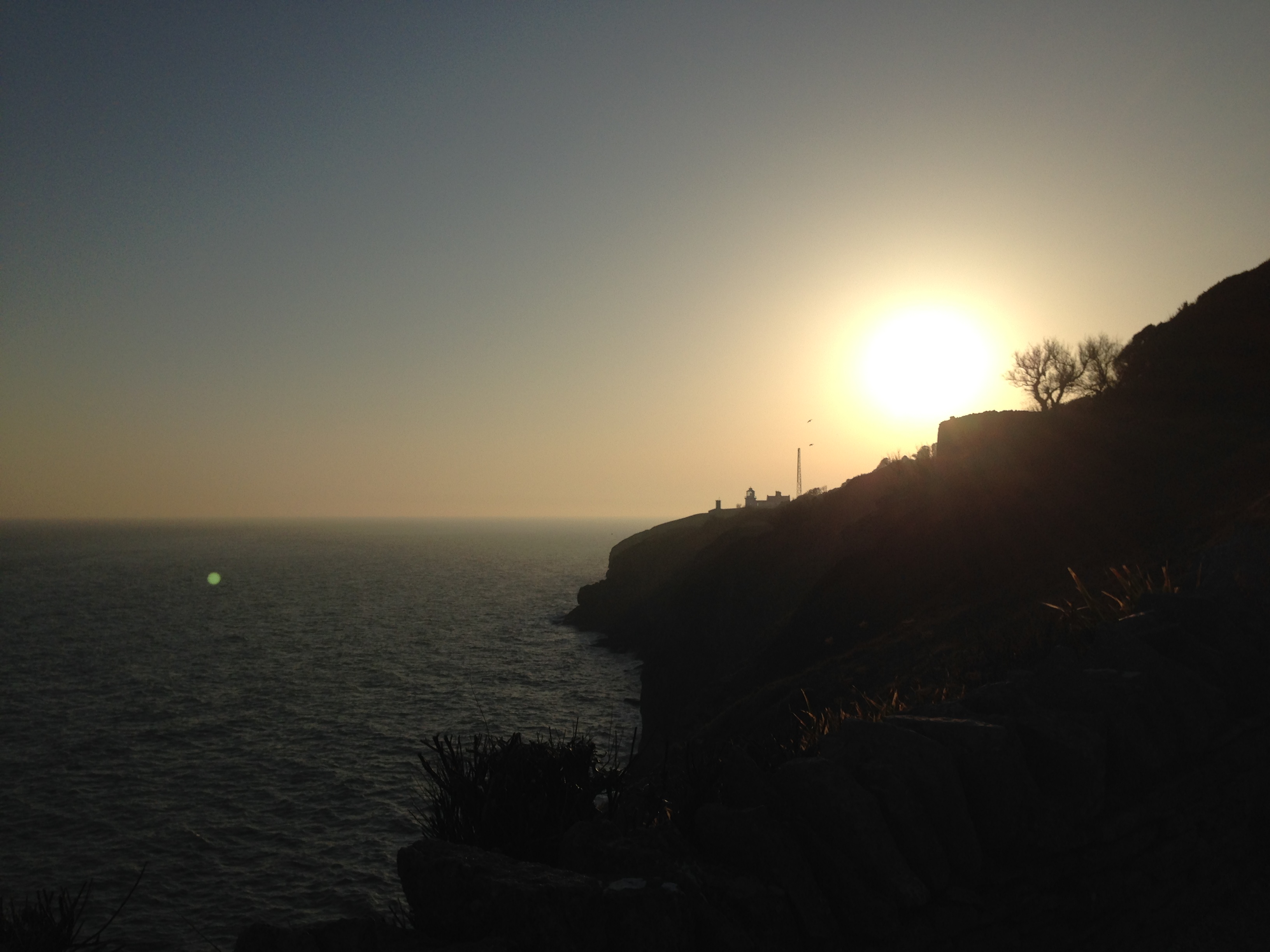 A Service for Maundy Thursday 
Preparation:
Before beginning to read this short service, you may wish to find a space for prayer in front of a cross, a candle, or a special place. Reflect on the day that has been. Listen to Simon playing a quiet piece of music: Choral Prelude   https://youtu.be/wZZpoAH984M
Opening liturgy:
O Lord, open our lips and our mouth shall proclaim your praise.
Our Lord Jesus Christ says:
'If you love me, keep my commandments.'
'Unless I wash you, you have no part in me.'
Have mercy on us, O God,
in your great goodness;
according to the abundance of your compassion
blot out our offences.
Lord, have mercy.
Against you only have we sinned
and done what is evil in your sight.
Christ, have mercy.
Purge us from our sin and we shall be clean;
wash us and we shall be whiter than snow.
Lord, have mercy.
Holy God,
holy and strong,
holy and immortal,
have mercy upon us.
The Collect of Maundy Thursday
Let us pray that we may love one another as Christ has loved us.
God our Father,
you have invited us to share in the supper
which your Son gave to his Church
to proclaim his death until he comes:
may he nourish us by his presence,
and unite us in his love;
who is alive and reigns with you,
in the unity of the Holy Spirit,
one God, now and for ever.
Amen.
First hymn
1 My God, and is thy table spread,
and doth thy cup with love o'erflow?
thither be all thy children led,
and let them all thy sweetness know.
2 Hail, sacred feast which Jesus makes,
rich banquet of his flesh and blood!
Thrice happy he who here partakes
that sacred stream, that heavenly food.
3 Why are its bounties all in vain
before unwilling hearts displayed?
Was not for them the Victim slain?
Are they forbid the children's bread?
4 O let thy table honoured be,
and furnished well with joyful guests;
and may each soul salvation see,
that here its sacred pledges tastes.
Read any or all of the following:
Exodus 12: 1-4, 11-14; 1 Corinthians 11: 23-26
and then the Gospel:  John 13: 1-17, 31b-35
Homily:
St John's Gospel, chapter 13, verse 5: 'Then he poured water into a basin, and began to wash the disciples' feet, and to wipe them with the towel with which he was girded.' 
In the days when it was common to have one's feet washed on arriving in someone's house, the act of washing another person's feet was seen to be the work of a servant. Today, in twenty-first century Britain, before these extraordinary days of social distancing, our greeting of another is more likely to be a kiss and a hug, or the shake of a hand whilst receiving a coat and perhaps a small gift. Washing dusty, sandal-bound, but otherwise, bare feet is not common this side of the Middle East or North Africa. Where we liturgically incorporate our Lord's act of humility is generally on this day, Maundy Thursday, when the Last Supper is celebrated and recalled on the very night of our Lord's arrest in the Garden of Gethsemane. 
To source twelve parishioners happy to enact this moment of the meal, asks I believe, in our day, as much of them as it does of the priest presiding – more perhaps.  Humility is a subject like poverty that is only virtuous when it is undertaken willingly; if imposed or otherwise has to be lived with, those involved are in a quite different place. That said, I heard John Bell (of the Iona community) on the radio talking about the beatitudes on a Sunday service some years ago now. He expressed the thought that it was only when he considered the opposite of the conditions of blessedness that he understood why the poor in spirit, the meek, and those who mourn, are seen to be granted happiness. Of course, much of the Sermon on the Mount needs to be taken in this spirit. 
We are aware that, amongst other great occasions, that the Olympic Games have been re-scheduled for this year from 2020, and will, not doubt, be organised in a different way to previous times.  During the course of the London Olympic Games in 2012, which, at least in the UK, had wall-to-wall coverage, in terms of the reactions of people, both competitors and viewers, we experienced the whole spectrum of response to success and failure, and even to what those things represent by way of medals and waving flags on the one hand, and exhaustion, or injury or disqualification, or whatever, on the other. The watching public are warmed by the happy but gracious victor and the tearful, but gallant loser; what it longs for is to witness hard work and commitment – success rewarded – and, if the truth be told, a degree of national glory. The acknowledgement that someone else is better than us at something is part of our maturing as a human being and most particularly as a Christian disciple. 
If this reflection was to be 5,000 rather than 500 words, I would be tempted to start surrounding this discussion with all sorts of caveats, such as how important it is to be honest with oneself, what turning the eyes to other things does for us spiritually, etc. But in the end, humility doesn't need caveats. None of us have the humility of Christ; all of us suffer from the pride of Adam who knew better than God, or thought he did. Neither should we beat ourselves with the stick of our conscience. 
Christ's act at the Last Supper in washing the disciples' feet was an act of love. Acts of love are what he asks of us. We shall fail, but occasionally we shall also succeed, and come to realise that from time to time we are learning from the coach, from Jesus, not to make us capable of winning a gold medal, but for another faltering step in the right direction; to discover in humility the power of love, and of a life committed to him. 
John Mann
Second hymn 
O Thou, who at thy Eucharist did'st pray,
That all Thy church might be forever one,
Grant us at every Eucharist to say
With longing heart and soul, "Thy will be done."
Oh, may we all one bread, one body be,
Through this blest sacrament of unity.
For all thy church, O Lord, we intercede;
Make Thou our sad divisions soon to cease;
Draw us the nearer each to each, we plead,
By drawing all to thee, O Prince of peace;
Thus may we all one bread, one body be,
Through this blest Sacrament of Unity.
So, Lord, at length when sacraments shall cease,
May we be one with all thy Church above,
One with thy saints in one unbroken peace,
One with thy saints in one unbounded love;
More blessed still, in peace and love to be
One with the Trinity in Unity
Prayers
In the power of the Spirit let us pray to the Father
through Christ the saviour of the world.
Father,
on this, the night he was betrayed,
your Son Jesus Christ washed his disciples' feet.
We commit ourselves to follow his example of love and service.
Lord, hear us and humble us.
On this night, he prayed for his disciples to be one.
We pray for the unity of your Church.
Lord, hear us and unite us.
On this night, 
he prayed for those who were to believe through his disciples' message.
We pray for the mission of your Church.
Lord, hear us and renew our zeal.
On this night, he commanded his disciples to love,
but suffered rejection himself.
We pray for the rejected and unloved.
Lord, hear us and fill us with your love.
On this night, he reminded his disciples
that if the world hated them it hated him first.
We pray for those who are persecuted for their faith.
Lord, hear us and give us your peace.
On this night, he accepted the cup of death
and looked forward to the new wine of the kingdom.
We remember those who have died in the peace of Christ.
Lord, hear us and welcome all your children into paradise.
After the Eucharist is over on Maundy Thursday the altars are stripped of linen and colour; candles are removed; everything is laid bare.
 A psalm is often sung as the church falls into darkness and we imagine ourselves with Jesus and his disciples going out to the Garden of Gethsemane for his anguished prayer as he sought to have the cup taken from him, but not his will, but the Father's be done. In faded light and with the threat of Christ's arrest, mock trials, scourging and execution, we consider the moment of desolation as we put out our candle and read the following in preparation for Good Friday:
How lonely sits the city that once was full of people!
How like a widow she has become,
she that was great among the nations!
She weeps bitterly in the night, with tears on her cheeks;
among all her lovers she has no one to comfort her.
Jerusalem, Jerusalem, return to the Lord your God.
The roads to Zion mourn, for no one comes to the festivals;
all her gates are desolate, her priests groan;
her young girls grieve, and her lot is bitter.
Her children have gone away, captives before the foe.
Is it nothing to you, all you who pass by?
Look and see if there is any sorrow like my sorrow.
Jerusalem, Jerusalem, return to the Lord your God.
From on high he sent fire; it went deep into my bones;
he spread a net for my feet; he turned me back;
he has left me stunned, faint all day long.
For these things I weep; my eyes flow with tears;
for a comforter is far from me, one to revive my courage;
my children are desolate, for the enemy has prevailed.
Jerusalem, Jerusalem, return to the Lord your God.
All who pass along the way clap their hands at you;
they hiss and wag their heads at daughter Jerusalem;
'Is this the city that was called the perfection of beauty,
the joy of all the earth?'
The thought of my affliction and homelessness is wormwood and gall.
Jerusalem, Jerusalem, return to the Lord your God.
The steadfast love of the Lord never ceases,
his mercies never come to an end;
they are new every morning; great is your faithfulness.
'The Lord is my portion,' says my soul,
'therefore I will hope in him.'
The Lord is good to those who wait for him, to the soul that seeks him.
Jerusalem, Jerusalem, return to the Lord your God.
It is good that one should wait quietly for the salvation of the Lord.
It is good for one to bear the yoke in youth,
to sit alone in silence when the Lord has imposed it,
to put one's mouth to the dust (there may yet be hope),
to give one's cheek to the smiter, and be filled with insults.
For the Lord will not reject for ever.
Jerusalem, Jerusalem, return to the Lord your God.
When the disciples had sung a hymn they went out to the Mount of Olives. Jesus prayed to the Father, 'If it is possible, take this cup of suffering from me.' He said to his disciples, 'How is it that you were not able to keep watch with me for one hour? The hour has come for the Son of Man to be handed over to the power of sinners.'
Christ was obedient unto death. Let us watch this night in his peace.