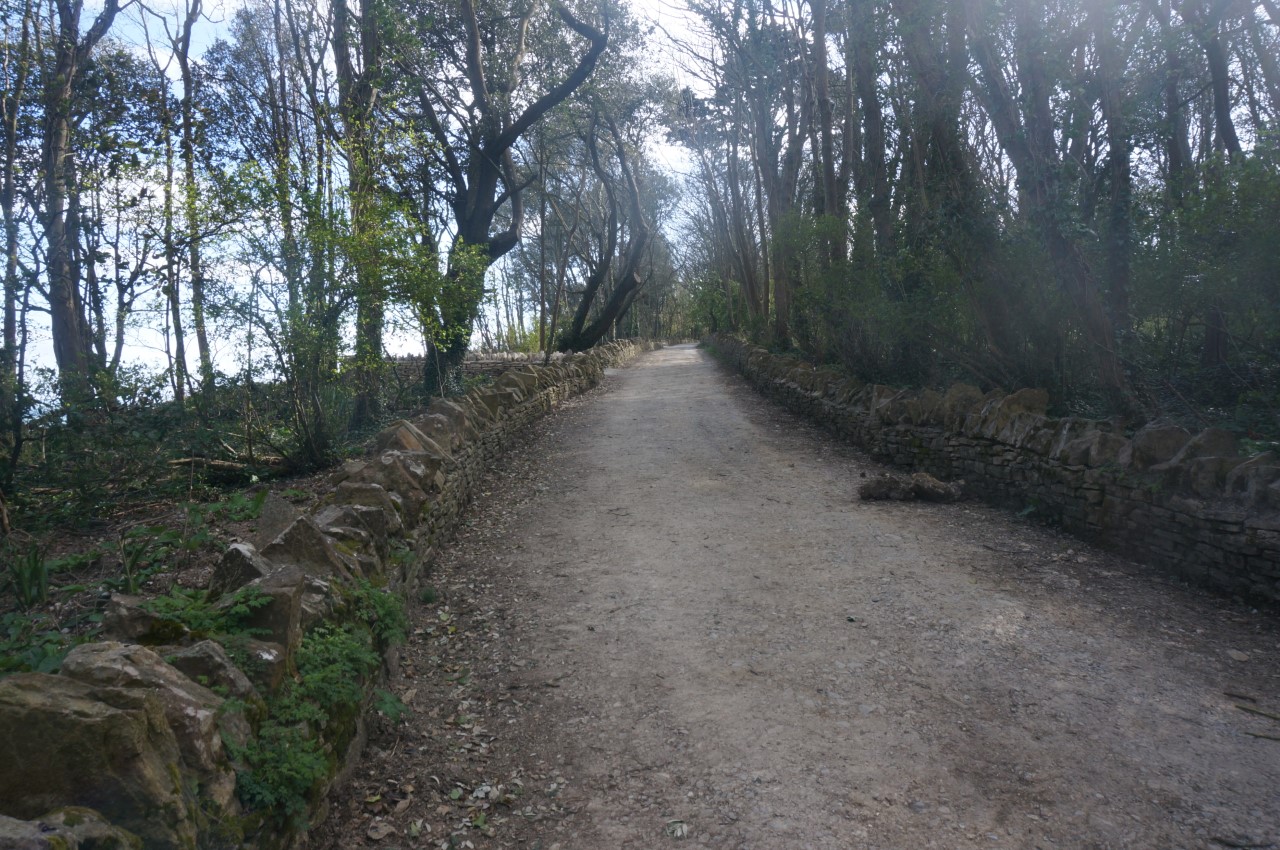 ---
A Service for the Second Sunday before Advent, 15th November, 2020
Preparation:
Before beginning to read this short service, you may wish to find a space for prayer in front of a cross, a candle, or a special place.  
May the light of Christ, rising in glory, banish all darkness from our hearts and minds.
The Acclamation of Christ at the Dawning of the Day
O Lord, open our lips
and our mouth shall proclaim your praise.
May Christ, the true, the only light
banish all darkness from our hearts and minds.
O come, let us sing to the Lord; 
let us heartily rejoice in the rock of our salvation. 
Let us come into his presence with thanksgiving 
and be glad in him with psalms.
For the Lord is a great God 
and a great king above all gods. 
Come, let us worship and bow down 
and kneel before the Lord our Maker.
For he is our God; 
we are the people of his pasture and the sheep of his hand. 
Glory to the Father and to the Son
and to the Holy Spirit;
as it was in the beginning is now
and shall be for ever. Amen.
Blessed are you, creator of all,
to you be praise and glory for ever.
As your dawn renews the face of the earth
bringing light and life to all creation,
may we rejoice in this day you have made;
as we wake refreshed from the depths of sleep,
open our eyes to behold your presence
and strengthen our hands to do your will,
that the world may rejoice and give you praise.
Blessed be God, Father, Son and Holy Spirit.
Blessed be God for ever.
Christ calls us to share the heavenly banquet of his love
with all the saints in earth and heaven.
Knowing our unworthiness and sin,
let us ask from him both mercy and forgiveness.
Lord, you are gracious and compassionate:
Lord, have mercy.
Lord, have mercy.
You are loving to all
and your mercy is over all your creation:
Christ, have mercy.
Christ, have mercy.
Your faithful servants bless your name
and speak of the glory of your kingdom:
Lord, have mercy.
Lord, have mercy.
The Collect
Silence is kept.
Heavenly Father,
whose blessed Son was revealed
to destroy the works of the devil
and to make us the children of God and heirs of eternal life:
grant that we, having this hope,
may purify ourselves even as he is pure;
that when he shall appear in power and great glory
we may be made like him in his eternal and glorious kingdom;
where he is alive and reigns with you,
in the unity of the Holy Spirit,
one God, now and for ever.
Amen
The First Hymn
Soldiers of Christ Arise: 
please access Simon's accompaniment here: 
1 Soldiers of Christ, arise,
and put your armour on,
strong in the strength which God supplies
through his eternal Son.
2. Strong in the Lord of hosts,
and in his mighty power,
who in the strength of Jesus trusts
is more than conqueror.
3. Stand then in his great might,
with all his strength endued;
but take, to arm you for the fight,
the panoply of God.
4. From strength to strength go on;
wrestle and fight and pray;
tread all the powers of darkness down,
and win the well-fought day.
5. That, having all things done,
and all your conflicts past,
ye may o'ercome, through Christ alone,
and stand entire at last.
The First Reading:
Zephaniah 1: 7, 12-end
Psalm 90: 1-8
Refrain:    O Lord my God, in you I take refuge.
1    Lord, you have been our refuge  ♦
from one generation to another.
2    Before the mountains were brought forth,
or the earth and the world were formed,  ♦
from everlasting to everlasting you are God.
3    You turn us back to dust and say:  ♦
'Turn back, O children of earth.'
4    For a thousand years in your sight are but as yesterday,  ♦
which passes like a watch in the night.
5    You sweep them away like a dream;  ♦
they fade away suddenly like the grass.
6    In the morning it is green and flourishes;  ♦
in the evening it is dried up and withered. [R]
7    For we consume away in your displeasure;  ♦
we are afraid at your wrathful indignation.
8    You have set our misdeeds before you  ♦
and our secret sins in the light of your countenance.
Refrain:    O Lord my God, in you I take refuge.
Almighty God,
our eternal refuge,
teach us to live with the knowledge of our death
and to rejoice in the promise of your glory,
revealed to us in Jesus Christ our Lord.
Amen
The Second Reading:
1 Thessalonians 5: 1-11
Alleluia, alleluia.
Blessed are the poor in spirit,
for theirs is the kingdom of heaven.
Alleluia.
The Gospel:
Matthew 25: 14-30
Homily
"To everyone who has more will be given, and he will have in abundance; but from him who has not, even what he has will be taken away."
There is a rather uncomfortable sense of familiarity about this verse from Matthew 25.  And, indeed, the whole parable could be taken as an example of enterprise, upward mobility, the success of capitalism, and the often parallel failure of those who sit on their hands and do nothing.  If you have got talents then use them.
But is this the height of the parable of the talents - a kind of Christian work ethic?
Let us look at this a bit more carefully.  Three men are given talents by their master as he goes away on a journey.  Now we have got so used to the word 'talent' as a gift, but originally it would have been an amount of money and probably quite a lot of money, some hundreds of pounds in today's reckoning, and in all likelihood the word entered the English language through this parable.  But, the important thing that we learn through it, is that the emphasis as it unfolds is not on the successful two servants, its point concerns the servant with the one talent; he is the one who has all the attention paid to him.
So let us, as Jesus bids us, look at him.  This man lacks self-confidence; he mistrusts himself; he undervalues his own abilities; he is extremely anxious about those in power over him, and what they are likely to think of him if he fails; and he also has a bit of a chip on his shoulder, as he considers that those who have wealth and influence have gotten their gains unfairly in any case.  His master he saw as 'a hard man, reaping where he did not sow, and gathering where he did not winnow.'  Why this emphasis on the weak link - as it may be perceived?
It is just when such a question arrises, if the thought hasn't come before, that we examine the context of passage.  This parable is sandwiched between two others:  before it we have the parable of the ten bridesmaids, five wise and five foolish, that was the Gospel for last Sunday, after it we have the parable of the sheep and the goats, and that is coming next week.  So, chapter 25 of St Matthew's account of the Gospel story is a chapter of warnings - be ready; be responsible; be Christlike - or the outlook is pretty grim, and there is little sympathy expressed.  This is actually quite difficult for us to hear in our culture that thrives on positive encouragement.  So, what is Jesus trying to get his listeners to do?  The first thing is clear:  he doesn't want any of his hearers to be complacent.  He is not channeling our thoughts towards seeing ourselves as being 'spiritually', 'pastorally', 'morally', 'compassionately' successful. 
He is asking us to focus on the times that we are fearful of using our own talents for whatever reason; maybe we undervalue them, or think that others are so much more capable; or perhaps we anxious as to how we may be perceived.  Sometimes, maybe more often than we do, we need to look positively at the things that we feel are not our greatest strengths, because maybe we are doing the burying, fearful bit; the lack of confidence as we see others managing and succeeding in ways that we cannot face; we shouldn't beat ourselves up because we can't manage what we might like to.  In Christ our vocation comes to fruition, not in the eyes of the successful.  Remember that in Christ we embrace someone who allowed himself to be the defeated one, the one who took on the burdens of others and was despised as a result, to the very arms of the Cross.  
I really like the story that's told from the German philosopher Friedrich Schiller who wrote in a poem of God's creation of the birds.  At the time of creation, he imagined, God gave the birds gorgeous plumage that they would be lovely to look upon, and beautiful songs that entranced the ear, but he didn't give the birds wings.  But this is what God did instead.  He laid the wings upon the ground.  "Take these burdens", he said, "and bear them", and this they did, folding them across their hearts.  However, as time went on they found that they had become fastened to their breasts and that they could fly, so, what they thought were burdens had given them the ability that they discovered to fly.  
We may smile at Schiller's imagination, but it makes the point that could be often seen in people's experience that a burden has become not necessarily less than a burden, but something with which they can minister in Christ's name and use to his glory.  In so doing it may also, pray God, and in his mercy, become a step forward on the path of life's pilgrimage, for that person and his or her relationship with others, not a matter to bury but a talent to take up.
John Mann
Second Hymn 
From Glory to Glory: https://youtu.be/-oofRa37eeo
1 From glory to glory advancing, we praise thee, O Lord;
thy name with the Father and Spirit be ever adored.
From strength unto strength we go forward on Sion's highway,
to appear before God in the city of infinite day.
2 Thanksgiving and glory and worship and blessing and love,
one heart and one song have the saints upon earth and above.
Evermore, O Lord, to thy servants thy presence be nigh;
ever fit us by service on earth for thy service on high.
Prayers
United in the company of all the faithful
and looking for the coming of the kingdom,
let us offer our prayers to God,
the source of all life and holiness.
Merciful Lord,
strengthen all Christian people by your Holy Spirit,
that we may live as a royal priesthood and a holy nation
to the praise of Jesus Christ our Saviour.
Lord, in your mercy
hear our prayer.
Bless Nicholas and Karen our bishops and all ministers of your Church,
that by faithful proclamation of your word
we may be built on the foundation of the apostles and prophets
into a holy temple in the Lord.
Lord, in your mercy
hear our prayer.
Empower us by the gift of your holy and life-giving Spirit,
that we may be transformed into the likeness of Christ
from glory to glory.
Lord, in your mercy
hear our prayer.
Give to the world and its peoples
the peace that comes from above,
that they may find Christ's way of freedom and life.
Lord, in your mercy
hear our prayer.
Hold in your embrace all who witness to your love in the
service of the poor and needy;
all who minister to the sick and dying;
and all who bring light to those in darkness.
Lord, in your mercy
hear our prayer.
Touch and heal all those whose lives are scarred by sin
or disfigured by pain,
that, raised from death to life in Christ,
their sorrow may be turned to eternal joy.
Lord, in your mercy
hear our prayer.
Remember in your mercy all those gone before us
who have been well-pleasing to you from eternity;
preserve in your faith your servants on earth,
guide us to your kingdom
and grant us your peace at all times.
Lord, in your mercy
hear our prayer.
Hasten the day when many will come
from east and west, from north and south,
and sit at table in your kingdom.
Lord, in your mercy
hear our prayer.
We give you thanks
for the whole company of your saints in glory,
with whom in fellowship we join our prayers and praises;
by your grace may we, like them, be made perfect in your love.
Blessing and glory and wisdom,
thanksgiving and honour and power,
be to our God for ever and ever.
Amen.
The Peace
To crown all things there must be love,
to bind all together and complete the whole.
Let the peace of Christ rule in our hearts.
The Lord's Prayer
A few moments of silence before we pray:
Heavenly Lord,
you long for the world's salvation:
stir us from apathy,
restrain us from excess
and revive in us new hope
that all creation will one day be healed
in Jesus Christ our Lord.
Amen.
Conclusion
May God,
who kindled the fire of his love in the hearts of the saints,
pour upon us the riches of his grace.
Amen.
May he give us joy in their fellowship
and a share in their praises.
Amen.
May he strengthen us to follow them in the way of holiness
and to come to the full radiance of glory.
Amen.
And the blessing of God almighty, 
Father, Son, and Holy Spirit,
guard us, save us,
and bring us to that heavenly city,
where he lives and reigns for ever and ever.
Amen.
Fugue in D Major - J.S.Bach: https://youtu.be/I_sKnrqIPYg
If you would like to make a donation to the church in Swanage, we will be most grateful. At present this is best done by BACS of which the details are:
Nationwide Building Society
Account name: Swanage PCC
Account Number: 70585005
Sort code: 07-00-55
Please give your name as reference.