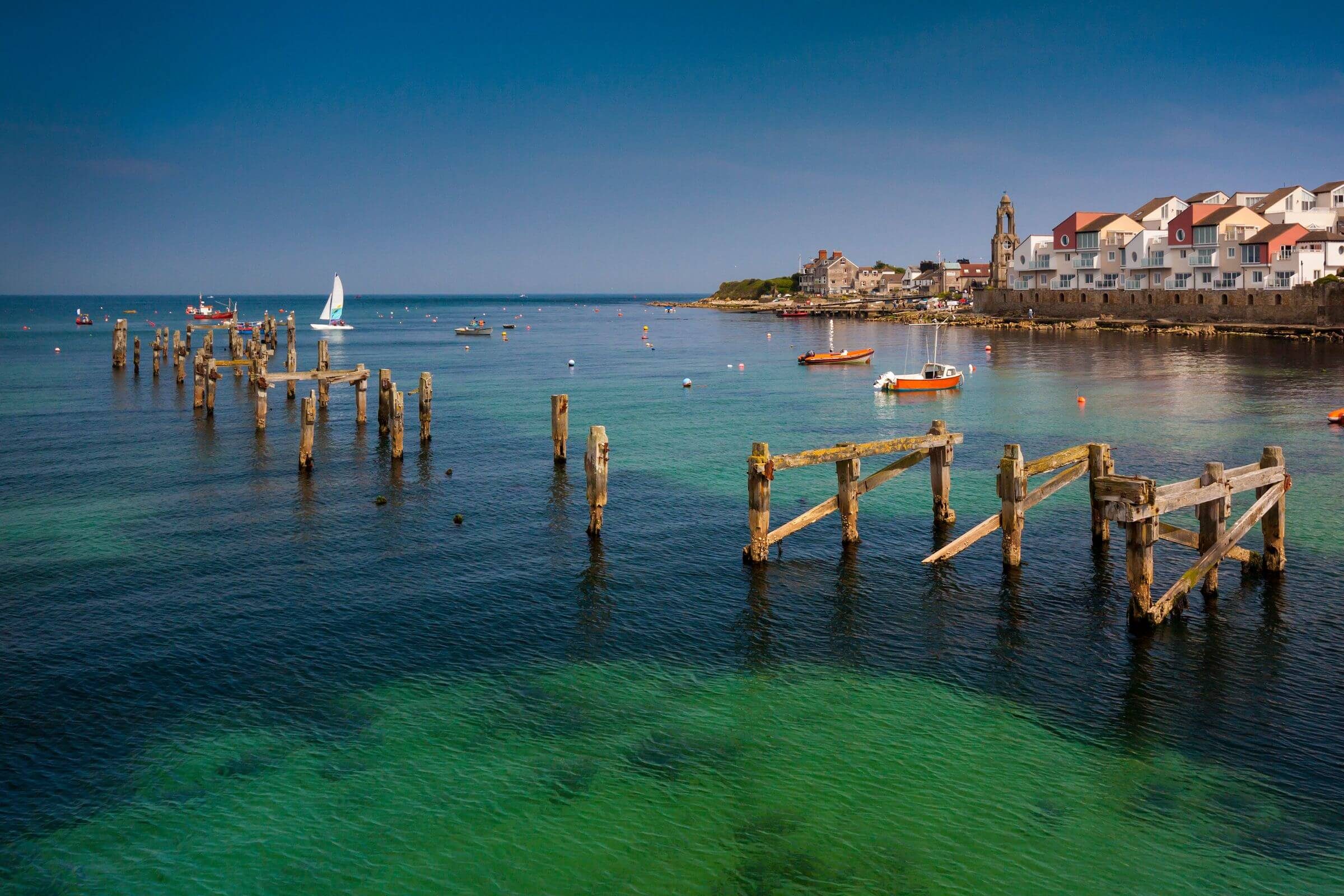 ---
A Service for the Fourth Sunday after Trinity, 5th July, 2020
Preparation:
Before beginning to read this short service, you may wish to find a space for prayer in front of a cross, a candle, or a special place.  
May the light of Christ, rising in glory, banish all darkness from our hearts and minds.
The Acclamation of Christ at the Dawning of the Day

 
O Lord, open our lips
and our mouth shall proclaim your praise.
May Christ, the true, the only light
banish all darkness from our hearts and minds.
O come, let us sing to the Lord; 
let us heartily rejoice in the rock of our salvation. 
Let us come into his presence with thanksgiving 
and be glad in him with psalms.
For the Lord is a great God 
and a great king above all gods. 
Come, let us worship and bow down 
and kneel before the Lord our Maker.
For he is our God; 
we are the people of his pasture and the sheep of his hand. 
Glory to the Father and to the Son
and to the Holy Spirit;
as it was in the beginning is now
and shall be for ever. Amen.
Blessed are you, creator of all,
to you be praise and glory for ever.
As your dawn renews the face of the earth
bringing light and life to all creation,
may we rejoice in this day you have made;
as we wake refreshed from the depths of sleep,
open our eyes to behold your presence
and strengthen our hands to do your will,
that the world may rejoice and give you praise.
Blessed be God, Father, Son and Holy Spirit.
Blessed be God for ever.
The Collect
Silence is kept.
O God, the protector of all who trust in you,
without whom nothing is strong, nothing is holy:
increase and multiply upon us your mercy;
that with you as our ruler and guide
we may so pass through things temporal
that we lose not our hold on things eternal;
grant this, heavenly Father,
for our Lord Jesus Christ's sake,
who is alive and reigns with you,
in the unity of the Holy Spirit,
one God, now and for ever.
Amen
The First Hymn
How Sweet the name of Jesus Sounds: please access Simon's accompaniment here: 
How sweet the name of Jesus sounds
In a believer's ear!
It soothes his sorrows, heals his wounds,
And drives away his fear.
It makes the wounded spirit whole
And calms the troubled breast;
'Tis manna to the hungry soul,
And to the weary, rest.
Dear Name! the Rock on which I build,
My Shield and Hiding Place,
My never-failing treasury filled
With boundless stores of grace!
Jesus! my Shepherd, Brother, Friend,
My Prophet, Priest, and King;
My Lord, my Life, my Way, my End,
Accept the praise I bring.
Weak is the effort of my heart,
And cold my warmest thought;
But when I see Thee as Thou art,
I'll praise Thee as I ought.
Till then I would Thy love proclaim
With every fleeting breath,
And may the music of Thy name
Refresh my soul in death.
The First Reading:
Zechariah 9: 9-12
Psalm 145: 8-15
Refrain:    Great is the Lord and highly to be praised.
8    The Lord is gracious and merciful,  
long-suffering and of great goodness. 
9    The Lord is loving to everyone  
and his mercy is over all his creatures.
10  All your works praise you, O Lord,  
and your faithful servants bless you.
11  They tell of the glory of your kingdom  
and speak of your mighty power,
12  To make known to all peoples your mighty acts  
and the glorious splendour of your kingdom.
13  Your kingdom is an everlasting kingdom;  
your dominion endures throughout all ages. 
14  The Lord is sure in all his words  
and faithful in all his deeds.
15  The Lord upholds all those who fall  
and lifts up all those who are bowed down.
Refrain:    Great is the Lord and highly to be praised.
King of the universe,
you show the bright glory of your reign
in acts of mercy and enduring love;
raise the spirits of the downcast
and restore those who have fallen away,
that we may sing for ever of your love;
through Jesus Christ our Lord.
The Second Reading:
Romans 7: 15-25a
The Gospel:
Matthew 11: 16-19, 25-end
Homily
In the Gospel account today of the teaching of Jesus, our Lord is comparing the different responses of the people of God to the coming of both John the Baptist and himself.  He introduces us to a comparison that is just as relevant today as it was 2,000 years ago.  Churches debate, between and within all its different traditions, what approach to take over mission; what is most effective and, crucially, what is true to the Gospel. As a consequence, we adapt to the approach that we believe will bring new people to Christ and to the fellowship of believers. Broadly the Church acts in one of two ways:  Either like a lifeboat, setting itself in distinction from the world, drawing people out of a place that is without a true moral compass, proclaiming the love and healing and forgiveness of God; or, the Church enters into the world and becomes part of it, accepting that it is at it is, whilst working for social justice and reconciliation as an outworking of the love of Christ?  
Does the Church, in fact, act like John the Baptist, who was remarkably successful at challenging the accepted practices of his day and drew many to repentance, or, like Jesus, no less demanding in seeking the outworking of love and mercy and justice, act in a way that first and foremost was accepting of each person as a child of God, whatever their lifestyle?  Now admittedly this may be taken as a simplification of what Jesus is saying, and no parallel is completely accurate, but there is at least a grain of truth in the assertion that John the Baptist set himself apart and people came to him and Jesus largely went where people were and responded to need as it arose.
If we view the different approaches of the Church to the world in this way, we see that there are antecedents for more than one approach to the mission of the Church from this chapter of the Gospel according to St Matthew, and the equivalent passage in St Luke.  If there were an easy answer to this dilemma, of course, the Church would have implemented it long ago.  So what does Jesus do towards resolving this matter of approach?  Immediately our Lord comments in these words: "Yet wisdom is justified by her deeds", or the alternative reading, found in some ancient manuscripts and found also in Luke Chapter 7 verse 35, "Yet wisdom is justified by all her children".  In other words, as said elsewhere, "By their fruits you will know them".  
Jesus goes on to illustrate his comment demonstrating that if wonderful deeds are performed before those from whom no faith would be expected, and who in the world's eyes are sinners, then they take notice and change, but when such acts are presented before the faithful, it may produce no response at all.  Jesus is addressing the people who have come out to question him and most specifically he is answering a point raised by John the Baptist from his prison cell, via his disciples; the question was, "Are you he who is to come or are we to look for another?"  It is in response to this that Jesus talks to his listeners in a way that draws out the effects of actions, for he sends them away with evidence rather than give them a straight 'Yes' or "No'.  He speaks of the blind receiving sight, the lame walking, the deaf hearing and the dead being raised.  It is this that draws Jesus to make his comparisons and speak of the effects of the actions, which spring from the preaching of both John the Baptist and himself.  What he is condemning is those that sit like children in the market places and complain: "We piped to you and you did not dance, we wailed, and you did not mourn".  
So what is this suggesting to us?  Primarily, I would suggest, that actions speak louder than words.  The church engages in a huge amount of talking, but ultimately it is what it does that truly matters.  Even looking at the differing approaches to mission, there is evidence to support the fact that both lead to a successful transmission of the Gospel, if the living out of the Good News in unity and mutual love, demonstrating the willingness to give and to share, to seek forgiveness and reconciliation, are the aims of those so testifying to their faith in Jesus Christ. Our Lord did not need to persuade John the Baptist of the legitimacy of his position and ministry, he needed only to point to its outcome amongst the poorest and most vulnerable of his day.  Then he let the evidence speak for itself.  What he is hard on is those who sought to make him respond in what they felt was the right manner, whether dancing for them, or mourning with them.  
Clearly there is no direct parallel.  To place this as some kind of blueprint upon our life is not what is intended.  However, the basic principle of ensuring that the actions of the Church, in any one place, play some part in fulfilling the needs and demands of the vulnerable and broken of the society in which it is placed, must be a living objective for any vibrant local church.  Why? Because it is the way in which the love of God is exposed and shown to be vital as an expression of a Christian community committed to the imitation of its Lord.  Simply that.  Through prayer and action the love of God is made known.  Jesus ends this passage with an invitation.  He has upbraided those who would see his ministry negatively compared to the religious leaders of his day and the attitude that responds without faith to the mighty acts that are being revealed, but he is also bringing comfort to those who find the demands of the Gospel tough and whose lives are blighted in some way.  The invitation is to come to him: the weary, the heavy laden, those who labour.  He speaks of rest and ease for the one who is yoked to him; of gentleness and lowliness of heart.  He is seeking those who will engage with him and become part of the wider proclamation of the Gospel to all people.  That is both our challenge and our joy.
John Mann
Second Hymn
Praise to the Lord, The Almighty, the King of Creation: https://youtu.be/Er_ge_ixhy4
1 Praise to the Lord, the Almighty, the King of creation;
O my soul, praise him, for he is thy health and salvation:
Come ye who hear,
Brothers and sisters draw near,
Joining in glad adoration.
2 Praise to the Lord, who o'er all things so wondrously reigneth,
Shieldeth thee gently from harm, or when fainting sustaineth:
Hast thou not seen
How thy heart's wishes have been
Granted in what he ordaineth?
3 Praise to the Lord, who doth prosper thy work, and defend thee;
Surely his goodness and mercy here daily attend thee;
Ponder anew
What the Almighty can do,
If to the end he befriend thee.
4 Praise to the Lord! Oh let all that is in me adore Him!
All that hath life and breath, come now with praises before Him!
Let the Amen
Sound from His people again,
Gladly for aye we adore Him
Prayers

 
Almighty and Merciful Father, we your children give you thanks and praise for the blessings of your Church throughout the world.  We pray that wherever Christians meet for worship and seek your guidance in prayer, there you may be in the midst; inspiring with your Holy Spirit those you have called to serve you in the name of Christ your Son.  Shed your light upon the Church in this land, bringing to all your people a sense of common purpose and a deep desire to further your Kingdom upon earth.  Bless Nicholas and Karen our Bishops, this Diocese of Salisbury, the Archbishops and Bishops of the Church of England, and the leaders of all Faiths, guiding their people in their spiritual life under current restrictions, that together we may reflect that unity that is your will for humanity and for our mutual flourishing.
Lord, in your mercy.
Hear our prayer.
Merciful Father, look in compassion and mercy upon your creation, torn apart by violence and ruined by exploitation; forgive our inclination to consume what we have been so freely given, through destruction and greed.  Help us to understand and accept our part in the turmoil of the nations, especially those divided on ethnic, social or religious lines.  Particularly, we beseech you for the people of Sudan and South Sudan, linked to this Diocese, and we pray too for healing and justice, for direction and a new spirit of co-operation in the Holy Land and other areas in that region.  May your Church, so small numerically in many Middle Eastern countries, be strengthened and protected, and be a channel for peace and dialogue, and an example of compassionate service, and a voice proclaiming the common human objectives of justice and reconciliation.
Lord, in your mercy.
Hear our prayer.
Lord Jesus, we thank you for the many visitors to Swanage and Studland and to the Churches of our team ministry; may they come and share with us the fruits of their experience and their quest to see new places, and listen afresh to the stories of others, and may they leave with your blessing and return home rested and hold us in prayer as we will them, day by day.  As children find school different at home, or even in class at the moment, and students in colleges and universities, adjust to their situation, we pray that all in education maintain a sense of purpose, and the joy of learning new things and imparting skills and knowledge to others.  To those who feel disappointed at not having managed what they had hoped to achieve, grant support and comfort, a renewed sense of worth, and a door open to new challenges and opportunities. 
Lord, in your mercy.
Hear our prayer.
Bring your healing touch, O Lord, to all who are walking through life's dark valleys.  We remember before you especially all who have come into our churches to pray or just sit quietly during the past week and who are facing problems of faith, of health, of personal relationships, of addiction or indecision or helplessness.  May your love surround our Church community, its elderly and infirm members, and those passing through times of illness or sorrow, or those recovering from surgery.  May light perpetual shine on those who have served you here in St Mary's, St Mark's, St Nicholas' and All Saints' over past years, and are now with the saints in glory.
Lord, in your mercy.
Hear our prayer.
Merciful Father accept these our prayers for the sake of your Son, our Saviour, Jesus Christ. Amen 
The Lord's Prayer
A few moments of silence before we pray:
Eternal God,
comfort of the afflicted and healer of the broken,
you feed us at the table of life and hope:
teach us the ways of gentleness and peace,
that all the world may acknowledge
the kingdom of your Son Jesus Christ our Lord.
Amen.
Conclusion
The Lord bless us and keep us:
Amen.
The Lord make his face to shine upon us,
and be gracious to us:
Amen.
The Lord lift up his countenance upon us
and give us peace:
Amen
Numbers 6.24-26
The Lord God almighty, Father, Son, and Holy Spirit,
the holy and undivided Trinity,
guard us, save us,
and bring us to that heavenly city,
where he lives and reigns for ever and ever.
Amen.
Prelude on "Rhosymedre" - Vaughan Williams: https://youtu.be/1Nx_Wb4UcxQ
If you would like to make a donation to the church in Swanage, we will be most grateful. At present this is best done by BACS of which the details are:
Nationwide Building Society
Account name: Swanage PCC
Account Number: 70585005
Sort code: 07-00-55
Please give your name as reference.