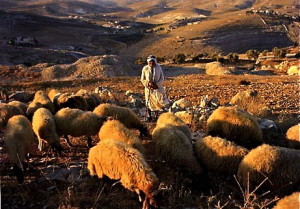 ---
A Service for The First Sunday of Christmas, 27th December, 2020
Preparation:
Before beginning to read this short service, you may wish to find a space for prayer in front of a cross, a candle, or a special place such as a crib today.  
O Lord, open our lips
and our mouth shall proclaim your praise.
May Christ, the true, the only light
banish all darkness from our hearts and minds.
God our Father,
you sent your Son full of grace and truth:
forgive our failure to receive him.
Lord, have mercy.
Lord, have mercy.
Jesus our Saviour,
you were born in poverty and laid in a manger:
forgive our greed and rejection of your ways.
Christ, have mercy.
Christ, have mercy.
Spirit of Love,
your servant Mary responded joyfully to your call:
forgive the hardness of our hearts.
Lord, have mercy.
Lord, have mercy.
May God who loved the world so much
that he sent his Son to be our Saviour
forgive us our sins
and make us holy to serve him in the world,
through Jesus Christ our Lord.
Amen.
The Collect
Silence is kept.
Almighty God,
who wonderfully created us in your own image
and yet more wonderfully restored us
through your Son Jesus Christ:
grant that, as he came to share in our humanity,
so we may share the life of his divinity;
who is alive and reigns with you,
in the unity of the Holy Spirit,
one God, now and for ever.
Amen.
The First Hymn
In the Bleak Mid Winter:   please access Simon's accompaniment here: 
1 In the bleak midwinter, frosty wind made moan, 
earth stood hard as iron, water like a stone; 
snow had fallen, snow on snow, snow on snow, 
in the bleak midwinter, long ago.
2 Our God, heaven cannot hold him, nor earth sustain; 
heaven and earth shall flee away when he comes to reign. 
In the bleak midwinter a stable place sufficed 
the Lord God Almighty, Jesus Christ.
3 Enough for him whom cherubim worship night and day 
a breastful of milk, and a manger full of hay;
enough for him whom angels fall down before 
the wise men and the shepherds who adore!
4 Angels and archangels may have gathered there, 
cherubim and seraphim thronged the air; 
but his mother only, in her maiden bliss, 
worshiped the beloved with a kiss. 
5 What can I give him, poor as I am? 
If I were a shepherd, I would bring a lamb; 
if I were a Wise Man, I would do my part; 
yet what I can I give him: give my heart.
The First Reading:
Isaiah 61: 10 to 62: 3
Psalm 148
1    Alleluia.
Praise the Lord from the heavens;  ♦
praise him in the heights.
2    Praise him, all you his angels;  ♦
praise him, all his host.
3    Praise him, sun and moon;  ♦
praise him, all you stars of light.
4    Praise him, heaven of heavens,  ♦
and you waters above the heavens.
5    Let them praise the name of the Lord,  ♦
for he commanded and they were created.
6    He made them fast for ever and ever;  ♦
he gave them a law which shall not pass away.
7    Praise the Lord from the earth,  ♦
you sea monsters and all deeps;
8    Fire and hail, snow and mist,  ♦
tempestuous wind, fulfilling his word;
9    Mountains and all hills,  ♦
fruit trees and all cedars;
10  Wild beasts and all cattle,  ♦
creeping things and birds on the wing;
11  Kings of the earth and all peoples,  ♦
princes and all rulers of the world;
12  Young men and women,
    old and young together;  ♦
let them praise the name of the Lord.
13  For his name only is exalted,  ♦
his splendour above earth and heaven.
14  He has raised up the horn of his people
    and praise for all his faithful servants,  ♦
the children of Israel, a people who are near him.
    Alleluia.
The Second Reading:
Galatians 4: 4-7
Alleluia, alleluia.
The Word became flesh and dwelt among us,
and we have seen his glory.
Alleluia.
The Gospel:
Luke 2: 15-21
Homily
The Nativity stories have more than their fair share of dreams and visions: Mary has one, Joseph another, the shepherds receive their own, as we know from today's Gospel as they go with haste to find the baby Jesus, with their minds full of the great display of angels that they see as well; and then the wise men are not so much called as warned off, they, interestingly enough, didn't have to be called in a dream, they found their way as they were searching the heavens, but their intuitive wisdom was not enough for them to see through Herod, for that they needed the warning of a dream, but that is for the Epiphany. 
Dreams and visions have international appeal in any day, for we dream in the language of our common use and visions and dreams may be just pictures in our minds in any case.  Another of the dreams of the Christmas/Epiphany story is the dream that comes to Joseph with a clear instruction to flee for their lives to Egypt.  The scale of that journey was staggering; weeks on foot with a young child, yet reflecting the refugee status of many in our world.  We think of those fleeing from regimes that threaten dissidents with prison and torture, of the minorities in racial and ethnic group violence, of the vulnerable in civil war situations, such as in Syria and the Rohingya Muslims from Myanmar, and again those fleeing conflict in South Sudan or Yemen; those who are trying to escape the ravages of poverty, starvation and disease, and in Mary and Joseph we see the forlorn look of those who fear death for wholly justifiable reasons.  They kept Jesus safe by undertaking not just a flight back to Nazareth, but an horrendous journey across desert and mountain to an unknown country without friend or family.  They didn't have to cross much in the way of sea, but they had plenty of inhospitable land to cover.
Today, as we hear of the night-time call of the shepherds to the manager, let us also imagine the harsher side of the acceptance of God's call; the cost to life and effort, at times the abandonment of hope in material things, whilst throwing the whole effort and trust upon the God who not only calls, but will not abandon.  For Jesus this was the theme and concentrated essence of his daily life, once the hidden years were passed and the child came to be the man of mature faith and ministry, leading and teaching others in the name of the Father.  Today, from the Gospel we also recall the day upon which Jesus was named and circumcised, the marking of that life under the law of Yahweh and within the religious tradition of Israel was begun.  1st January, New Year's Day is to us that beginning day for Jesus, whilst we are told by St Luke that Mary pondered things in her heart - and well she might, as dreams and visions with which the story of Christmas and Epiphany abound, met harsh reality; difficult journeys, the escape from Herod's murderous soldiers, the fear and anxiety of undertaking huge decisions on what we might term a wing and a prayer.
Of Mary's and Joseph's life in Egypt with their young son we know nothing, we can but imagine the hardship as Joseph attempts to establish himself with no tools, nor ready market for his work.  Mary, bound to the life of her baby must have struggled under these circumstances, but even then the prospect of return was held before them.  At the beginning of a New Year on Friday let us remember that for many in the world today, and perhaps some known to us, amongst our families and friends, all may not be well, and in the face of what may seem to be hopelessness we must allow ourselves to hope, and take even the forced flight as a kind of salvation, for that it was in the case of the holy family, they lived to return, they left with little future, but returned to a new life.   For the exile, the troubled of heart, the vulnerable, the rays of hope that are before them must be glimpsed in the belief that better times are ahead.  
The whole history of the Bible relates many occasions for God's people that bear out the importance of this outlook – not least a fearful flight, its terrible aftermath in Bethlehem and the years of exile, but in the end much good was to come for many people by hope being restored and that we mark today, on Sunday a few days before our Lord's naming and circumcision, as we witness that not even the birth of a Saviour was without its trouble and repercussions for others.  No room at the inn was as nothing to the flight to Egypt, but both tell of God's provision for his servants and of his on-going love in the face of the evil of this world.  
The message of the shepherds is one that we should hear again and again, for their call to the manger came out of the blue and in a miraculous vision of angelic presence.  What they were left with was a sight of the Christ-child, and the knowledge that the glory of God was shown to them in a special way and for a purpose.  Their glimpse of the host of heaven has been related to us once again today, but to whom it led them was even more vital and glorious - to the very Son of God meekly laid in a manger.  No vision this time, for the angels were gone, but in the ordinary scene their eyes were opened to something extraordinary that would change the world for ever.
John Mann
Second Hymn
While Shepherd's watched: 
1 While shepherds watched their flocks by night, 
all seated on the ground, 
the angel of the Lord came down, 
and glory shone around. 
2 "Fear not," said he (for mighty dread 
had seized their troubled mind); 
"glad tidings of great joy I bring 
to you and all mankind. 
3 "To you, in David's town, this day 
is born of David's line 
a Saviour, who is Christ the Lord; 
and this shall be the sign: 
4 "The heavenly babe you there shall find 
to human view displayed, 
all simply wrapped in swathing bands, 
and in a manger laid." 
5 Thus spoke the seraph; and forthwith
appeared a shining throng 
of angels praising God, who thus 
addressed their joyful song:
6 "All glory be to God on high, 
and to the earth be peace; 
good will henceforth from heaven to men
begin and never cease." 
Prayers
Almighty God we give thanks for your Church throughout the world as we continue to celebrate the great festival of Christmas. We pray for its unity and mission to a divided and broken world.  Keep us firm in the hope that is ours in Christ Jesus, and may his peace be the bond of fellowship that helps the strong to uphold the weak, and brings the vulnerable and the lonely Christians who live in persecution and fear to know your presence in their distress.  Bless Nicholas and Karen our Bishops, and all who serve you across our team of churches in leadership and supportive roles
Lord in your mercy,
Hear our Prayer
Father, cause the bright light of your guidance to fall upon all discussions undertaken to solve the political, economic and health issues of our day and wisdom to reduce and foreshorten the conflicts of this world.  To the leaders of nations with international responsibility a vision of a world of justice and equality, of mutual concern and common support.  To those supporting the many who have fled their homes anxious for their families, seeking a new and safer life of hope and opportunity, grant grace and encouragement.  Renew us in your Spirit.
Lord, in your mercy,
Hear our Prayer.
Lord, we bring before you our local civic leaders and all who direct and work in the hospitals, care homes, schools, commercial and retail operations throughout the Isle of Purbeck.  Prosper the work of those who encourage a good working environment for all, with those involved in transport and all who seek to support the homeless and the unemployed, especially over this holiday period. 
Lord, in your mercy,
Hear our prayer.
Lord Jesus Christ, the sick were brought to you and you laid your hands upon them; spoke words that drew them to a place of healing; granted recovery; made whole the broken.  Look in your mercy on those who we bear on our hearts today and bring them your healing.  To the dying grant forgiveness and peace, reassurance and the light that is perpetual and divine.  To those living through loss, carry them in their weakness and give them your strength.
Lord, in your mercy,
Hear our prayer.
The Peace
Unto us a child is born, unto us a son is given,
and his name shall be called the Prince of Peace.
The Lord's Prayer
A few moments of silence before we pray:
Heavenly Father,
whose blessed Son shared at Nazareth the life of an earthly home:
help your Church to live as one family,
united in love and obedience,
and bring us all at last to our home in heaven;
through Jesus Christ our Lord.
Amen
Conclusion
May the Father,
who has loved the eternal Son
from before the foundation of the world,
shed that love upon us his children.
Amen.
May Christ,
who by his incarnation gathered into one
things earthly and heavenly,
fill us with joy and peace.
Amen.
May the Holy Spirit,
by whose overshadowing Mary became the God-bearer,
give you grace to carry the good news of Christ.
Amen.
And may the blessing of God Almighty,
the Father, the Son and the Holy Spirit,
be amongst us and remain with us
this Christmas Day and for evermore
Amen.
Lullaby - Malcolm Archer : https://youtu.be/eQWMe_tWy1I
Common Worship: Times and Seasons, material from which is included here,
is copyright © The Archbishops' Council 2006 and published by Church House Publishing.
If you would like to make a donation to the church in Swanage, we will be most grateful. At present this is best done by BACS of which the details are:
Nationwide Building Society
Account name: Swanage PCC
Account Number: 70585005
Sort code: 07-00-55
Please give your name as reference.