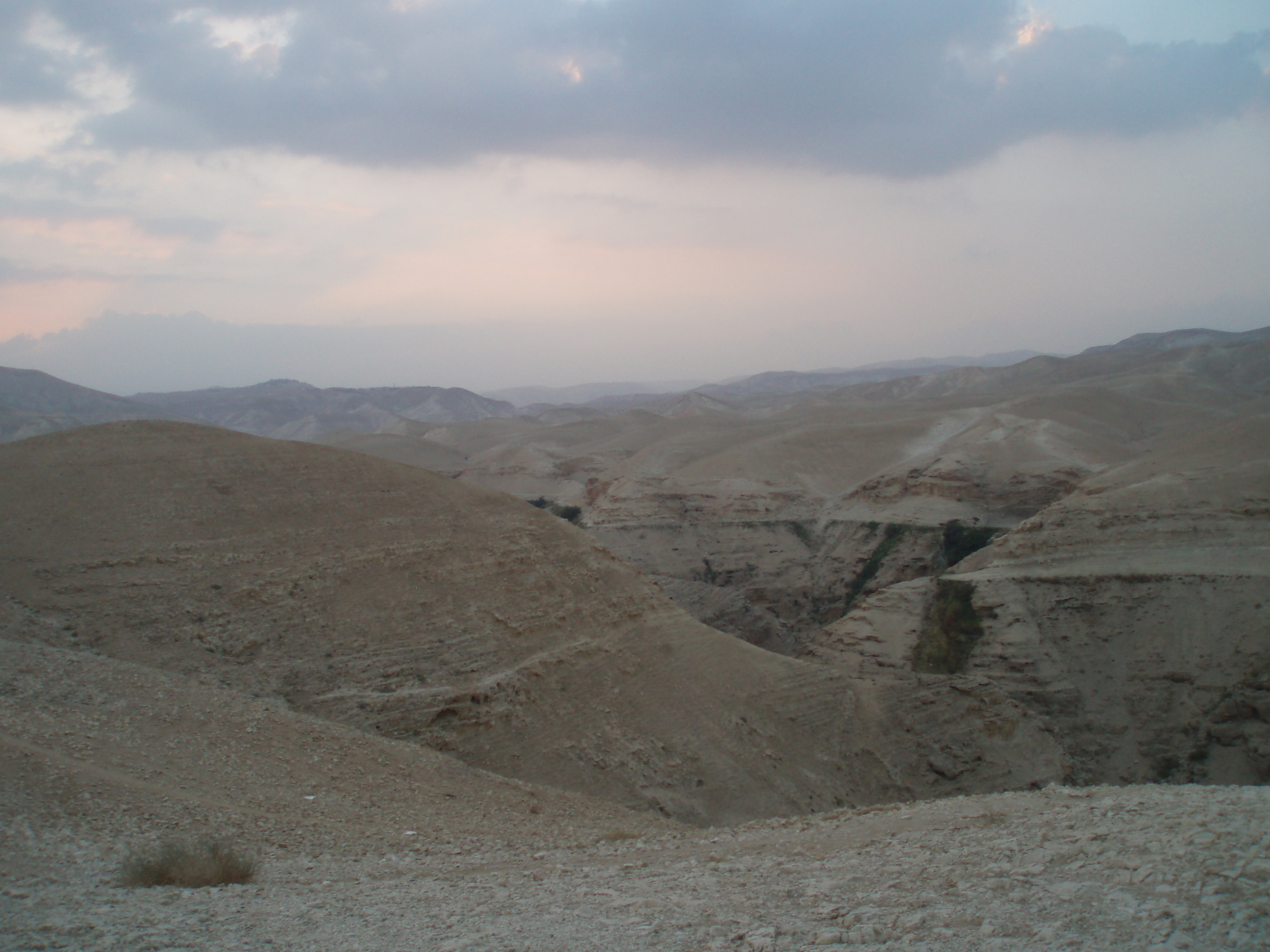 ---
A Service for The Second Sunday of Advent, 6th December, 2020
Preparation:
Before beginning to read this short service, you may wish to find a space for prayer in front of a cross, a candle, or a special place.  
The Acclamation of Christ at the Dawning of the Day 
O Lord, open our lips
and our mouth shall proclaim your praise.
May Christ, the true, the only light
banish all darkness from our hearts and minds.
Lord Jesus, you came to gather the nations
into the peace of your kingdom:
Lord, have mercy.
Lord, have mercy.
You come in word and sacrament
to strengthen us in holiness:
Christ, have mercy.
Christ, have mercy.
You will come in glory
with salvation for your people:
Lord, have mercy.
Lord, have mercy.
Blessed are you, creator of all,
to you be praise and glory for ever.
As your dawn renews the face of the earth
bringing light and life to all creation,
may we rejoice in this day you have made;
as we wake refreshed from the depths of sleep,
open our eyes to behold your presence
and strengthen our hands to do your will,
that the world may rejoice and give you praise.
Blessed be God, Father, Son and Holy Spirit.
Blessed be God for ever.
The Collect
Silence is kept.
O Lord, raise up, we pray, your power and come among us,
and with great might succour us;
that whereas, through our sins and wickedness
we are grievously hindered
in running the race that is set before us,
your bountiful grace and mercy
may speedily help and deliver us;
through Jesus Christ your Son our Lord,
to whom with you and the Holy Spirit,
be honour and glory, now and for ever.
Amen.
The First Hymn
Hark a thrilling voice:   please access Simon's accompaniment here: 
1 Hark! A thrilling voice is sounding!
"Christ is near," it seems to say.
"Cast away the dreams of darkness,
O ye children of the day!"
2 Wakened by the solemn warning,
let the earth-bound soul arise;
Christ, our sun, all ill dispelling,
shines upon the morning skies.
3 Lo, the Lamb so long expected
comes with pardon down from heaven.
Let us haste, with tears of sorrow,
one and all, to be forgiven;
4 That when next he comes in glory
and the world is wrapped in fear,
with his mercy he may shield us
and with words of love draw near.
5 Honour, glory, might, and blessing
to the Father and the Son,
with the everlasting Spirit
while eternal ages run.
The First Reading:
Isaiah 40: 1-11
Psalm 85:1-2, 8-13
Refrain:    Show us your mercy, O Lord.
1    Lord, you were gracious to your land;  ♦
you restored the fortunes of Jacob.
2    You forgave the offence of your people  ♦
8    I will listen to what the Lord God will say,  ♦
for he shall speak peace to his people and to the faithful,
that they turn not again to folly.
9    Truly, his salvation is near to those who fear him,  ♦
that his glory may dwell in our land. [R]
10  Mercy and truth are met together,  ♦
righteousness and peace have kissed each other;
11  Truth shall spring up from the earth  ♦
and righteousness look down from heaven.
12  The Lord will indeed give all that is good,  ♦
and our land will yield its increase.
13  Righteousness shall go before him  ♦
and direct his steps in the way.
Refrain:    Show us your mercy, O Lord.
Most holy God,
when we come to you fearing that
    truth condemns us,
show us that truth is one with love
in your Word made flesh,
our Saviour Jesus Christ.
The Second Reading:
2 Peter 3: 8-15a
Alleluia, alleluia.
Prepare the way of the Lord, make his paths straight,
and all flesh shall see the salvation of God.
The Gospel:
Mark 1: 1-8
Homily
The recently retired Archbishop of York, John Sentamu, was heard, probably more than once, describing Christians in these islands as "consumers of religion".  This suggestion, that we somehow approach our spiritual life, our worship and fellowship, even Christ himself, as a shopper in the market place is a rather disturbing thought, which we might carry a little further by asking the question, "do we consider the Christian Gospel to be an offer or a demand?"   Both are, after all, different aspects of a consumer society.  Everything from cheap furniture to cheap holidays is dangled before us, but the sting of 21st Century living is there too, the tracking of individuals as we use our plastic cards, smart 'phones, enter a competition or even walk down the high street under the eye of security cameras.  Offer or demand, freedom to choose, or a cage in which to be caught, what is the message of the Gospel for today?  Does the Church expand life, or confine it, enrich or suppress, offer new life, or demand submission?  These are very uncomfortable questions, and yet, when one looks at the history of the Christian Church one can see that Dr Sentamu's likening of Christians to consumers is also a very uncomfortable parallel, and not diminished by our current transference of much worship in churches across the country onto the internet.  
Many Christians, and indeed people outside the Church too, by the way they act consider the message of the Church to be a demand – a requirement from God that we live good lives, that we have faith, that we serve him, that we confess our faults and turn from evil.  Now you will say, that makes a lot of sense, but at the same time profoundly demonstrates how we have mixed up the message of John the Baptist with the message of Jesus, for that is very much the message of John – the teaching of the fore-runner who thundered at the people of Israel to repent and stand by for judgement, as we hear from St Mark today, and shall hear again from St John, in a markedly gentler form, next Sunday.   On these Sundays when we read of the forerunner, it is worth remembering that the voice crying in the wilderness was preparing the way.  John was not a lesser Jesus, breaking the ice with the message before the real Son of God appeared, he had his own unique place in God's gift of healing and reconciliation - of salvation.  John was a herald, but Jesus was the suffering servant; their roles were quite different – one being the last of a long line of prophets, the other the first in a new line of God's people, and on the Second Sunday of Advent our focus is on the proclaimers of prophecy.
John the Baptist was a massive symbol of the law of God; he could effectively puncture the pride of the hardened soul and denounce the smug and comfortable; he could, without difficulty, overthrow the wicked and convict everyone of sin.  That was his role, he was preparing the way – and we still need the way prepared into our own hearts – the whole Church needs it too – hence the former Archbishop of York's words against those who are religious consumers.  John the Baptist's words are so apposite in preparing the way, but Jesus was the living embodiment of grace, able to bind up the broken-hearted, restore the lost, strengthen the frail, rescue people both in power and in tenderness.    As we shall sing in a moment, "from our fears and sins release us." 
So we thank God for John's message today – the voice that cries in the wilderness of our hearts.  The Church needs to listen to that voice and obey its calling, but few of us are called to be John the Baptists, yet all are called to be Christ-like, and that is immensely challenging in a different way – but it is an open offer, a call to share in the frail world that we call humanity, and there amongst insecurity, hurt, insensitivity, cruelty and injustice, through the shadow of Gethsemane and the suffering of the Cross to hold the joy of Christ's presence, of his new life and of his infinite hope for all people.
We need John to announce and prepare the way, but it is Christ's life and work that endures, and in that we place our trust.
John Mann
Second Hymn
Come, Thou long expected Jesus:
Come, thou long expected Jesus,
born to set thy people free;
from our fears and sins release us,
let us find our rest in thee.
Israel's strength and consolation,
hope of all the earth thou art;
dear desire of every nation,
joy of every longing heart.
Born thy people to deliver,
born a child and yet a King,
born to reign in us forever,
now thy gracious kingdom bring.
By thine own eternal spirit
rule in all our hearts alone;
by thine all sufficient merit,
raise us to thy glorious throne.
Prayers
Almighty God we give thanks for your Church throughout the world; for its unity and mission to a divided and broken world.  Keep us firm in the hope that is ours in Christ Jesus, and may his peace be the bond of fellowship that helps the strong to uphold the weak, and brings the vulnerable and the lonely Christians who live in persecution and fear to know your presence in their distress.  Bless Nicholas and Karen our Bishops, and all who serve you across our team of churches, as we prepare during this Advent season to celebrate once again the birth of Jesus.
Lord, in your mercy,
hear our Prayer. 
Father, cause the bright light of your guidance to fall upon all discussions undertaken to solve the conflicts of this world.  As today we remember the prophets of old, and listen to the message of John the Baptist, help us to hear the messages of challenge and hope amidst the difficulties that we face. To the leaders of nations give wisdom and a vision of a world of justice and equality, of mutual concern and common support.  To those supporting the many who have fled their homes anxious for their families, seeking a new and safer life of hope and opportunity, grant grace and encouragement.  May your love surround all victims of war and turn our concern into action, and may our prayer change us too, in our knowledge of you, and your Son, Jesus Christ.  Renew us in your Spirit.
Lord, in your mercy,
hear our Prayer.
Lord, we bring before you our local civic leaders and all who direct and work in the hospitals, care homes, schools, commercial and retail operations throughout the Isle of Purbeck.  Prosper the work of those who encourage a good working environment for all, care for those at risk, especially during the days of the current pandemic, remembering those involved in community transport and all who seek to support the homeless and the unemployed.
Lord, in your mercy,
hear our prayer.
Lord Jesus Christ, the sick were brought to you and you laid your hands upon them; spoke words that drew them to a place of healing; granted recovery; made whole the broken.  Look in your mercy on those who we bear on our hearts today and bring them your healing.  To the dying grant forgiveness and peace, reassurance and the light that is perpetual and divine.  To those living through loss, carry them in their weakness and give them your strength.
Lord, in your mercy,
hear our prayer.
The Peace
In the tender mercy of our God,
the dayspring from on high shall break upon us,
to give light to those who dwell in darkness
and in the shadow of death,
and to guide our feet into the way of peace.
The Lord's Prayer
A few moments of silence before we pray:
Father in heaven,
who sent your Son to redeem the world
and will send him again to be our judge:
give us grace so to imitate him
in the humility and purity of his first coming
that, when he comes again,
we may be ready to greet him
with joyful love and firm faith;
through Jesus Christ our Lord.
Amen.
Conclusion
May God the Father,
who loved the world so much that he sent his only Son,
grant us grace to prepare for life eternal.
Amen.
May God the Son,
who comes to us as redeemer and judge,
reveal to us the path from darkness to light.
Amen.
May God the Holy Spirit,
by whose working the Virgin Mary conceived the Christ,
help us bear the fruits of holiness.
Amen.
The Lord God almighty, Father, Son, and Holy Spirit,
the holy and undivided Trinity,
guard us, save us,
and bring us to that heavenly city,
where he lives and reigns for ever and ever.
Amen.
Nun Komm der Heiden Heiland (Organo Pleno) - J.S. Bach: 
Common Worship: Times and Seasons, material from which is included here,
is copyright © The Archbishops' Council 2006 and published by Church House Publishing.
If you would like to make a donation to the church in Swanage, we will be most grateful. At present this is best done by BACS of which the details are:
Nationwide Building Society
Account name: Swanage PCC
Account Number: 70585005
Sort code: 07-00-55
Please give your name as reference.