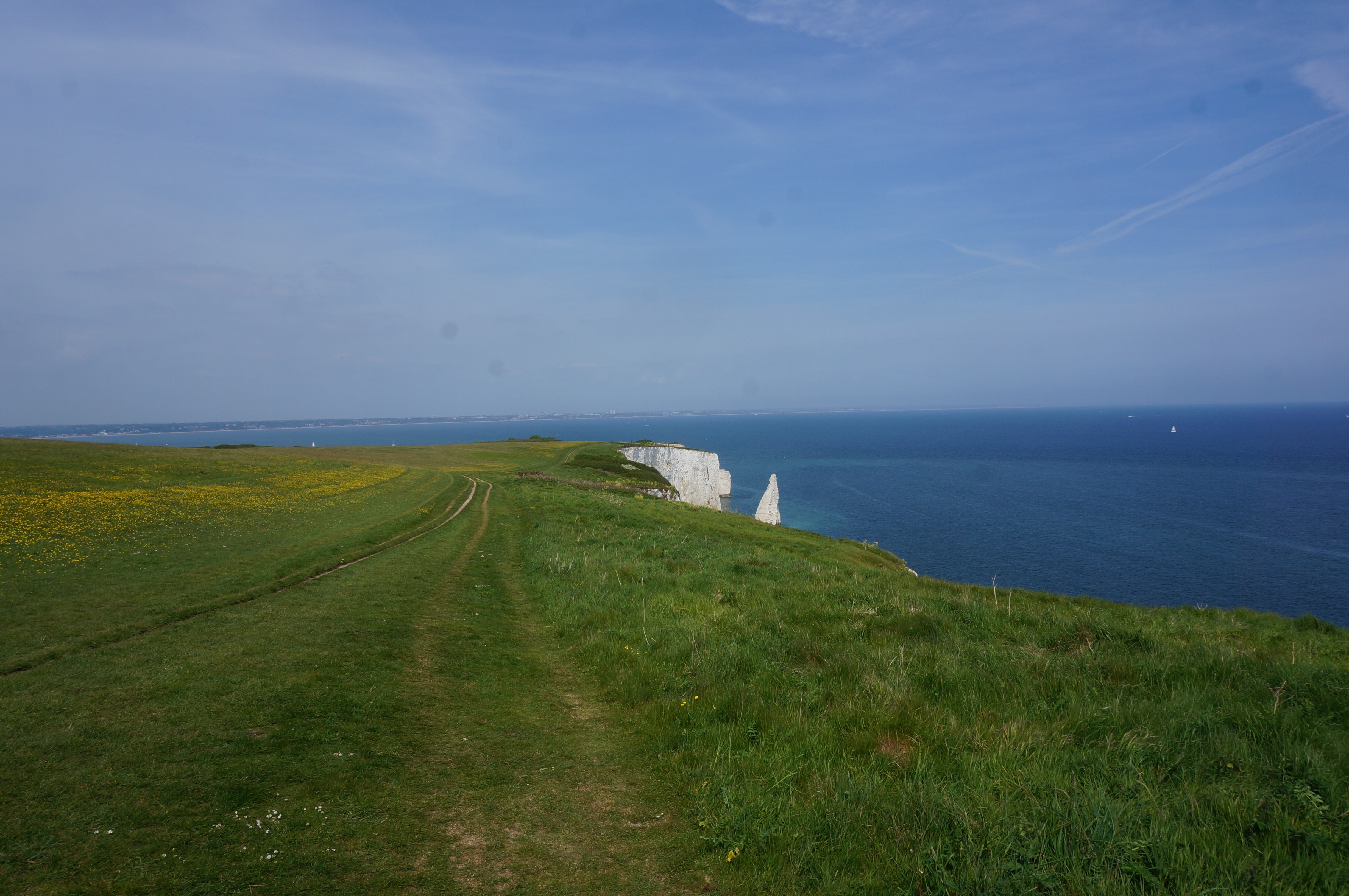 ---
A Service for the Sunday before Lent
Sunday 14th February, 2021
Preparation:
Before beginning to read this short service, you may wish to find a space for prayer in front of a cross or a candle.  
Hear the words of our Saviour Jesus Christ:
'I am the light of the world.
Whoever follows me shall never walk in darkness
but shall have the light of life.'
Let us therefore bring our sins into his light
and confess them in penitence and faith.
Lord Jesus, illuminate the darkness in our hearts:
Lord, have mercy.
Lord, have mercy.
Lord Jesus, open our eyes to your saving love:
Christ, have mercy.
Christ, have mercy.
Lord Jesus, unstop our ears to hear your living word:
Lord, have mercy.
Lord, have mercy.
May God who loved the world so much
that he sent his Son to be our Saviour
forgive us our sins
and make us holy to serve him in the world,
through Jesus Christ our Lord.
Amen.
The Collect
Silence is kept.
Almighty Father,
whose Son was revealed in majesty
before he suffered death upon the cross:
give us grace to perceive his glory,
that we may be strengthened to suffer with him
and be changed into his likeness, from glory to glory;
who is alive and reigns with you,
in the unity of the  Holy Spirit,
one God, now and for ever.
Amen.
The First Hymn
Bright the vision that delighted
1 Bright the vision that delighted
once the sight of Judah's seer;
sweet the countless tongues united
to entrance the prophet's ear.
2 Round the Lord in glory seated
cherubim and seraphim
filled his temple, and repeated
each to each the alternate hymn:
3 'Lord, thy glory fills the heaven;
earth is with its fullness stored;
unto thee be glory given,
holy, holy, holy, Lord.'
4 Heaven is still with glory ringing,
earth takes up the angels' cry,
'Holy, holy, holy,' singing,
'Lord of hosts, the Lord most high.'
5 With his seraph train before him,
with his holy church below,
thus unite we to adore him,
bid we thus our anthem flow:
6 'Lord, thy glory fills the heaven;
earth is with its fullness stored;
unto thee be glory given,
holy, holy, holy, Lord.'
The First Reading:
2 Kings 2:1-12
Now when the Lord was about to take Elijah up to heaven by a whirlwind, Elijah and Elisha were on their way from Gilgal. Elijah said to Elisha, 'Stay here; for the Lord has sent me as far as Bethel.' But Elisha said, 'As the Lord lives, and as you yourself live, I will not leave you.' So they went down to Bethel. The company of prophets who were in Bethel came out to Elisha, and said to him, 'Do you know that today the Lord will take your master away from you?' And he said, 'Yes, I know; keep silent.'
Elijah said to him, 'Elisha, stay here; for the Lord has sent me to Jericho.' But he said, 'As the Lord lives, and as you yourself live, I will not leave you.' So they came to Jericho. The company of prophets who were at Jericho drew near to Elisha, and said to him, 'Do you know that today the Lord will take your master away from you?' And he answered, 'Yes, I know; be silent.'
Then Elijah said to him, 'Stay here; for the Lord has sent me to the Jordan.' But he said, 'As the Lord lives, and as you yourself live, I will not leave you.' So the two of them went on. Fifty men of the company of prophets also went, and stood at some distance from them, as they both were standing by the Jordan. Then Elijah took his mantle and rolled it up, and struck the water; the water was parted to the one side and to the other, until the two of them crossed on dry ground.
When they had crossed, Elijah said to Elisha, 'Tell me what I may do for you, before I am taken from you.' Elisha said, 'Please let me inherit a double share of your spirit.' He responded, 'You have asked a hard thing; yet, if you see me as I am being taken from you, it will be granted you; if not, it will not.' As they continued walking and talking, a chariot of fire and horses of fire separated the two of them, and Elijah ascended in a whirlwind into heaven. Elisha kept watching and crying out, 'Father, father! The chariots of Israel and its horsemen!' But when he could no longer see him, he grasped his own clothes and tore them in two pieces.
This is the Word of the Lord
Thanks be to God
Psalm 50:1-6
Refrain:    Offer to God a sacrifice of thanksgiving.
1    The Lord, the most mighty God, has spoken  ♦
and called the world from the rising of the sun to its setting.
2    Out of Zion, perfect in beauty, God shines forth;  ♦
our God comes and will not keep silence.
3    Consuming fire goes out before him  ♦
and a mighty tempest stirs about him.
4    He calls the heaven above,  ♦
and the earth, that he may judge his people:
5    'Gather to me my faithful,  ♦
who have sealed my covenant with sacrifice.'
6    Let the heavens declare his righteousness,  ♦
for God himself is judge. [R]
Refrain:    Offer to God a sacrifice of thanksgiving.
Mighty God,
dwelling in unapproachable light,
forgive our vain attempts to appease you,
and show us your full salvation
in Jesus Christ your Son our Lord.
The Second Reading:
2 Corinthians 4:3-6
Even if our gospel is veiled, it is veiled to those who are perishing. In their case the god of this world has blinded the minds of the unbelievers, to keep them from seeing the light of the gospel of the glory of Christ, who is the image of God. For we do not proclaim ourselves; we proclaim Jesus Christ as Lord and ourselves as your slaves for Jesus' sake. For it is the God who said, 'Let light shine out of darkness', who has shone in our hearts to give the light of the knowledge of the glory of God in the face of Jesus Christ.
This is the Word of the Lord
Thanks be to God
The Gospel:
Mark 9: 2-9
Hear the Gospel of our Lord Jesus Christ according to Mark.
Glory to you, O Lord.
Six days later, Jesus took with him Peter and James and John, and led them up a high mountain apart, by themselves. And he was transfigured before them, and his clothes became dazzling white, such as no one on earth could bleach them. And there appeared to them Elijah with Moses, who were talking with Jesus. Then Peter said to Jesus, 'Rabbi, it is good for us to be here; let us make three dwellings, one for you, one for Moses, and one for Elijah.' He did not know what to say, for they were terrified. Then a cloud overshadowed them, and from the cloud there came a voice, 'This is my Son, the Beloved; listen to him!' Suddenly when they looked around, they saw no one with them any more, but only Jesus.
As they were coming down the mountain, he ordered them to tell no one about what they had seen, until after the Son of Man had risen from the dead.
This is the Gospel of the Lord.
Praise to you, O Christ.
Homily
Eleven years years ago, at this time, Helen and I had been away for a few days driving up the west coast of Scotland.  I recall that we had beautiful weather; clear blue skies and salmon pink sunsets; still lochs and bracken-bronze hills reflected in them reminding us of those jigsaws where you can't decide whether a jigsaw-piece is a part of a hill or a reflection of that hill on the water.  One day we reached Fortwilliam in the shadow of Ben Nevis and had a gorgeous lunch of trout cooked to perfection – and then discovered on the way out that it was buy one get one free on meals that day.  It was that sort of a day, everything was just going to go right.  I even have a rock from the very top of the mountain, from the summit of Ben Nevis itself.  Though that was given to me a few years ago, by someone who had actually climbed it!  Still the photographs in the restaurant where we had our lunch were stunning as they portrayed the hill in its various moods. 
The Mount of our Lord's Transfiguration is a place of moods too; a place where the source of our Lord's inspiration and spiritual strength is revealed to a chosen group of the disciples.  Winston Churchill once referred to Lawrence of Arabia as a "dweller on the mountain tops", and I think most of us can catch the meaning that that expression describes, but as Lawrence was a man apart in a strictly human sense of being unusually gifted, absorbed and self-reliant, we can also see that a mountain top experience for Jesus and his disciples held an inner sense of awe and majesty and other-worldliness.  
The burden of the Transfiguration account is centred on the supernatural meeting of Jesus with Moses and Elijah.  The fact of transfiguration is held in magnificent contrast to the prosaic utterances of Peter and the other disciples.  There is something happening that they could not understand.  Perhaps they did not need to understand it, but they needed to absorb it - in some sense, to reflect the very fact of their witness of it.  The dazzling whiteness of the three men Jesus, Moses and Elijah accentuated the separation that that was clear between Jesus, experiencing this encounter and the three disciples who were watching it.
For the onlooker of two thousand years later the force of this atmospheric meeting is really quite difficult to imagine, even standing on that hill top of Mount Tabor, the Mount of Transfiguration today, as perhaps some of you have.  The summit is reached by a zig-zag road or winding paths and the flat landscaped area of what is thought to be the Transfiguration site comes suddenly into view.  There is a church, a view, there are trees and birds and information boards; a walkway and gardens and in stained glass windows and mosaics in the church the artists of another day have tried to make real what can only be made real within us.  That is the secret of finding meaning in the inexplicable events of this day in the life of Jesus related to us by Saint Mark.  
The Evangelist is stuck in that uncomfortable place of writing about something beyond his experience to people he doesn't know.  How do we do such a thing?  How do we make real what we cannot understand to those who are even further removed?  The answer seems to lie in the sincerity with which we seek to translate an experience into words.  Mark and the other evangelists do this so well that we can at least glimpse what they themselves are trying hard to imagine.  But in the end is it not like the stone that I have from the top of Ben Nevis.  I have my friend's word for the fact that he took it from the very top of of the mountain and that he carried it down for me, he didn't pick it out of the nearest burn close to the car park where he arrived.  Not only do I have his word about the rock, I have no actual proof that he climbed the mountain at all, but I trust him; he keeps his word, he speaks the truth and he lives as one who has walked from John O' Groats to Land's End and has climbed the highest mountains in these islands.  Credulity comes with trust; and so the story of this spectacular encounter with Jesus and Moses and Elijah with the accompanying sight of dazzling whiteness and other-worldly contact, is recorded for us by those who were close to the witnesses of these events. 
As we read these words today, and take their solid descriptive power to help us imagine what is going on, we are also readying ourselves for Ash Wednesday and Lent that lie just a few days away.  The Israelites were great at putting markers in the ground.  A stone pillar here, a pile of stones there, a tree that they could remember, a ford in a river or stream, to location of a cave, a rock, a hill.  The transfiguration of our Lord in all its otherworldly guise is also prosaically a marker, a statement, a line in the sand that its supernatural appearance could not avoid.  
That is, of course, why the disciples wanted to mark the spot physically, but Jesus was tugging their thoughts beyond their natural desire to remember to a point where they needed the witness of this experience to change them.  It is at that point, not a physical point, but a point of understanding that the Transfiguration appears so tantalisingly for our acceptance today.  To hear not only why this moment happened and why it was important for Jesus, but to know within us what the acceptance of Christ's path for each of us can mean.  
In this way our coming penitential season begins by considering why our Lord has done this thing for us – this dying on the cross – we do not know what dialogue Jesus had with Moses and Elijah, but it has a bearing on this consideration.  How we imagine Christ in their company and what is happening between them may need to be reflected far more in our approach to the cross, as we believe it had an affect on the days that followed in the life and ministry of the Messiah.  We have six weeks ahead of us to think on these and other challenging things.
John Mann
Second Hymn
My God, and is thy table spread,
1 My God, and is thy table spread,
and doth thy cup with love o'erflow?
Thither be all thy children led,
and let them all thy sweetness know.
2 Hail, sacred feast which Jesus makes,
rich banquet of his flesh and blood!
Thrice happy he who here partakes
that sacred stream, that heavenly food.
3 Why are its bounties all in vain
before unwilling hearts displayed?
Was not for them the Victim slain?
Are they forbid the children's bread?
4 O let thy table honoured be,
and furnished well with joyful guests;
and may each soul salvation see,
that here its sacred pledges tastes.
Prayers
Let us pray to the Father, through Christ revealed to the disciples afresh upon the mountaintop, who is our light and life; the wisdom and glory of the eternal God.
Father, bring to the Church a revelation of your presence, beyond us and yet within us, stirring our hearts and desires to follow your way and that opened by Christ, for all humanity.  Grant to the Churches of this town of Swanage, and village of Studland, your mercy and direction as we approach the beginning of Lent.  Inspire within us a sense of the unity and service that is ours in your Son in whose name we pray.
Lord, in your mercy.
Hear our prayer.
Father, as the world seeks to combat the threat of coronavirus and other serious problems, many of them self-inflicted, bring to the leaders of the nations a compassion that draws them to each other in mutual need and support.  May the distribution and delivery of vaccines be fairly administered and many millions be protected from illness; lead politicians to look beyond their personal aims to the broader needs of the world, and the anxieties of those most vulnerable.  We pray for the countries going through tortuous change in these days; and for those who are living through conflict or the effects of division.  
Lord, in your mercy.
Hear our prayer.
Father, look in mercy on those in our society who are finding life at the moment especially difficult, if not threatening, and strengthen and help those who support them. Bless and touch with your healing presence those who live anxious of their livelihood, business, health, or that of their family or friends.  We pray for those in our own churches who are in distress, thinking of those who are waiting for vital treatment, or the payment of benefits, or who are seeking news of others for whom they are concerned.  
Lord, in your mercy.
Hear our prayer.
As Spring brings days with a renewal of life and light, give us the eyes to see the beauty of the world all around us.  Thank you, Father, for all the blessings of this life.  Keep us conscious that in you and in one another we share more than we can possibly hold alone.  As our ears are open to your Word, and every sense that is your gift to us, make us more loving and at peace with your whole creation, revealed to us in your Son.  In his name we pray, in the fellowship of the Holy Spirit, one God, world without end.
Amen.
The Peace
In the tender mercy of our God,
the dayspring from on high has broken upon us,
to give light to those who dwell in darkness
and the shadow of death,
and to guide our feet into the way of peace.
The Lord's Prayer
A few moments of silence before we pray:
Holy God,
we see your glory in the face of Jesus Christ:
may we who are partakers at his table
reflect his life in word and deed,
that all the world may know
  his power to change and save.
This we ask through Jesus Christ our Lord.
Amen
Conclusion
Christ the Son of God perfect in us the image of his glory
and gladden our hearts with the good news of his kingdom;
and the blessing of God almighty,
the Father, the Son, and the Holy Spirit,
be among us and remain with us always.
Amen.
Voluntary: Chorale Prelude : Schmucke Dich" - J.S.Bach:
Common Worship: Times and Seasons, material from which is included here,
is copyright © The Archbishops' Council 2006 and published by Church House Publishing.
If you would like to make a donation to the church in Swanage, we will be most grateful. At present this is best done by BACS of which the details are:
Nationwide Building Society
Account name: Swanage PCC
Account Number: 70585005
Sort code: 07-00-55
Please give your name as reference.