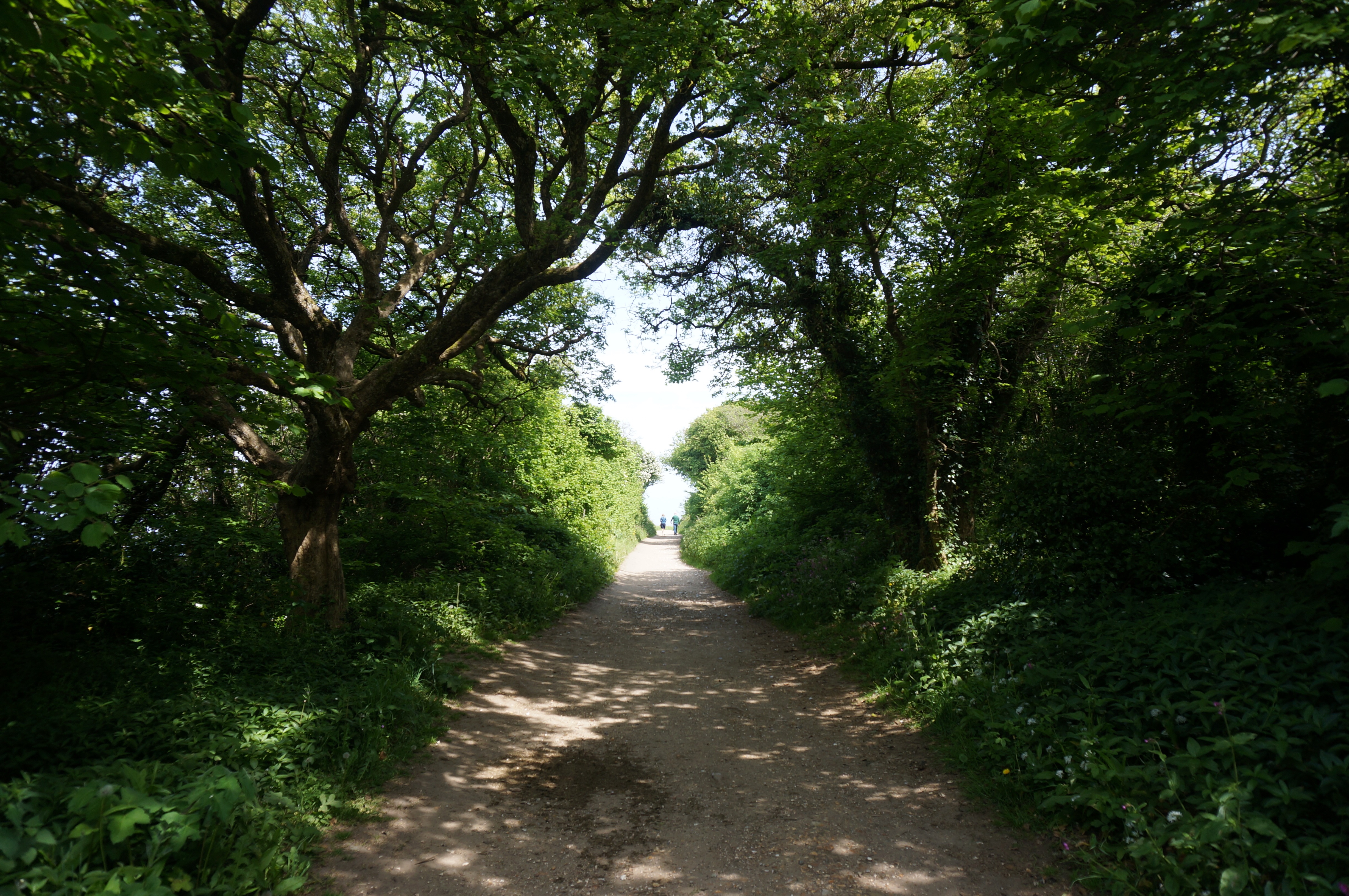 ---
A Service for the Third Sunday after Trinity, 28th June, 2020
Preparation:
Before beginning to read this short service, you may wish to find a space for prayer in front of a cross, a candle, or a special place.  
May the light of Christ, rising in glory, banish all darkness from our hearts and minds.
The Acclamation of Christ at the Dawning of the Day 
O Lord, open our lips
and our mouth shall proclaim your praise.
May Christ, the true, the only light
banish all darkness from our hearts and minds.
O come, let us sing to the Lord; 
let us heartily rejoice in the rock of our salvation. 
Let us come into his presence with thanksgiving 
and be glad in him with psalms.
For the Lord is a great God 
and a great king above all gods. 
Come, let us worship and bow down 
and kneel before the Lord our Maker.
For he is our God; 
we are the people of his pasture and the sheep of his hand. 
Glory to the Father and to the Son
and to the Holy Spirit;
as it was in the beginning is now
and shall be for ever. Amen.
Blessed are you, creator of all,
to you be praise and glory for ever.
As your dawn renews the face of the earth
bringing light and life to all creation,
may we rejoice in this day you have made;
as we wake refreshed from the depths of sleep,
open our eyes to behold your presence
and strengthen our hands to do your will,
that the world may rejoice and give you praise.
Blessed be God, Father, Son and Holy Spirit.
Blessed be God for ever.
The Collect
Silence is kept.
Almighty God,
you have broken the tyranny of sin
and have sent the Spirit of your Son into our hearts
whereby we call you Father:
give us grace to dedicate our freedom to your service,
that we and all creation may be brought
to the glorious liberty of the children of God;
through Jesus Christ your Son our Lord,
who is alive and reigns with you,
in the unity of the Holy Spirit,
one God, now and for ever.
Amen.
The First Hymn
Lord of all hopefulness:  please access Simon's accompaniment here: 
1 Lord of all hopefulness, Lord of all joy,
whose trust, ever childlike, no cares could destroy:
Be there at our waking, and give us, we pray,
your bliss in our hearts, Lord, at the break of the day.
2 Lord of all eagerness, Lord of all faith,
whose strong hands were skilled at the plane and the lathe:
Be there at our labours, and give us, we pray,
your strength in our hearts, Lord, at the noon of the day.
3 Lord of all kindliness, Lord of all grace,
your hands swift to welcome, your arms to embrace:
Be there at our homing, and give us, we pray,
your love in our hearts, Lord, at the eve of the day.
4 Lord of all gentleness, Lord of all calm,
whose voice is contentment, whose presence is balm:
Be there at our sleeping, and give us, we pray,
your peace in our hearts, Lord, at the end of the day
The First Reading:
Jeremiah 28: 5-9
Psalm 89: 1-4, 15-18
Refrain:    Truly the Lord is our shield.
1    My song shall be always of the loving-kindness of the Lord:  
with my mouth will I proclaim your faithfulness
throughout all generations.
2    I will declare that your love is established for ever;  
you have set your faithfulness as firm as the heavens.
3    For you said: 'I have made a covenant with my chosen one;  
I have sworn an oath to David my servant:
4  "'Your seed will I establish for ever  
and build up your throne for all generations."' 
15  Happy are the people who know the shout of triumph:  
they walk, O Lord, in the light of your countenance.
16  In your name they rejoice all the day long  
and are exalted in your righteousness.
17  For you are the glory of their strength,  
and in your favour you lift up our heads.
18  Truly the Lord is our shield;  
the Holy One of Israel is our king.
Refrain:    Truly the Lord is our shield.
As we sing of your love, O Lord,
anoint us with the Spirit's seal,
that we may praise your faithfulness
and proclaim your truth from age to age;
through Jesus Christ our Lord.
Amen
The Second Reading:
Romans 6: 12-end
The Gospel:
Matthew 10: 40-end
Homily
During the course of the last three weeks we have read most of Matthew Chapter 10.  It is a chapter concerned with the sending of the disciples, warning them of danger and persecution, encouraging them to remain faithful to their task, and ultimately to rely upon their Lord and not on their own abilities.  The 'sent' ones, are to see themselves as representing Christ, and hence the Father too.  And, so it is, that the chapter ends with Jesus' words of conviction and encouragement:
"Whoever welcomes you, welcomes me; and whoever welcomes me, welcomes the one who sent me."
In Luke chapter 10 we read of another commissioning, when Jesus sent out seventy-two disciples two by two.  He sent them ahead of him to prepare the way.  Again, as with the twelve, he warned them, "Go! I am sending you out like lambs among wolves.  Do not take a purse or bag or sandals; and do not greet anyone on the road."  
Two sendings-out, but the warnings and instructions are much the same.  At the heart lies this stripping-away that we have considered before, as we looked at the beginning of Matthew 10 two weeks ago, and touched on it again last week.  But Jesus is linking this self-emptying, which he himself modelled, with thoughts on acceptance; a receiving; a welcoming, which is a mark that the prophet or righteous person has been seen to be what they are.  
In trying to get to the heart of what Jesus is saying in these commissioning enterprises, it seems to me that we should carefully maintain our focus on the travelling. What the disciples are passing through is transitory; it is a stepping through, however it is undertaken or received; it is a preparation for what lies ahead.  Just glance back over Matthew chapter 10.  There is great energy in it.  Things are moving.  Things are happening.  Consequences are felt; and outcomes acknowledged. Even the least of compassionate actions shall not be lost.  We are in the realm of seeing that the Spirit can transform anything undertaken in the name of Christ, into what he needs it to be.
We are a pilgrim people living through difficult and confusing times.  Together we walk the way; together we work out our discipleship; together we take up our cross and follow.  Who knows what the coming week may hold.  It is sure to have both joys and disappointments, but as in the facing of serious upheavals in society, and bearing, as best we can, the sorrows and problems of others, so we look to Christ for his constancy in the midst of our strange circumstances, as we prepare to step together further into the unknown.
From next Sunday, the churches of the Swanage and Studland team ministry are to be open for worship once again.  It is a step on the way towards returning to what we were used to, but will still not involve either singing or Holy Communion.  For these we must wait a little longer.  Uppermost in our minds, with the joy of returning to worshipping together, are thoughts of how we can cope in the midst of the ongoing anxieties, and with many parishioners who will be unable or fearful to be part of gatherings again yet.  We take encouragement from the sending of the disciples as they faced their difficulties and were uplifted by their involvement in the mission of Christ.  As they saw things happening, yet also felt the consequences, we continue to hold each other in prayer and continue the pilgrim path together.
John Mann
Second Hymn
Firmly I believe, and truly: https://youtu.be/isZRhVxBn6E
1 Firmly I believe and truly
God is Three and God is One;
and I next acknowledge duly
manhood taken by the Son.
2 And I trust and hope most fully
in that manhood crucified;
and each thought and deed unruly
do to death, as he has died.
3 Simply to his grace and wholly
light and life and strength belong,
and I love supremely, solely,
him the holy, him the strong.
4 And I hold in veneration,
for the love of him alone,
Holy Church as his creation,
and her teachings as his own.
5 Adoration ay be given,
with and through the angelic host,
to the God of earth and heaven,
Father, Son, and Holy Ghost.
Prayers

 
Lord,
we each have some gifts,
but none of us has them all.
We each have something to contribute to others,
and equally something to receive from them in turn.
We each need each other,
and our lives are impoverished
if we attempt to go it alone.
You call us all to be part of your body
with a unique role to play within that,
but by the same token we belong to an interdependent whole
in which every member is of vital importance.
Teach us, then,
not only to exercise our own gifts wisely
but at the same time to appreciate those of others,
and so may we grow together,
building one another up in love,
to the glory of your name.
Lord, you have given us the gift of life.
Let us faithfully use it to be a light to the world.
Lord, you have given us the gift of time.
Let us tirelessly use it in ways that further your kingdom.
Lord, you have given us the gift of love.
Let us selflessly use it to bring hope and joy to others.
Lord, you have given us gifts unique to ourselves;
some clearly visible, others unseen to the many.
Whatever gifts we have received from you
let us be faithful in using them well.
Amen
Gracious God, through your Spirit you enable members of your Church to serve you around the world. In our Diocese of Salisbury we pray for Nicholas and Karen our Bishops, the parishes, clergy and other church leaders, and their families. Support us we pray in this days of uncertainty and anxiety, as we seek safely to find ways to express ourselves in worship together and embrace each other and the community of which we are a part. 
Lord, in your mercy,
Hear our prayer
Heavenly Father we pray for all who would have been ordained priest yesterday in Salisbury Cathedral including Solveig*, curate of this team of churches, and for those beginning their time as curate throughout the Diocese, who would have been ordained deacon today. May your blessing be upon all who look forward to their new date of ordination to priesthood and diaconate in September. Look in your mercy, especially on those who, starting in a curacy, are moving parish, perhaps moving home and family too; beginning a new life, but without becoming ordained at this stage. Starting as lay ministers, we pray for them and the parishes to which they are beginning work today. Particularly we pray for Nick Webb*, and Naomi and their family, as Nick becomes curate in Langton Matravers and the other churches of that benefice.
Lord, in your mercy,
Hear our prayer
We pray for families struggling in these challenging times, young people affected by increasing debts or redundancy; for the strengthening of marriage and family life in our communities and for the nurture and protection of children. We remember all who are unwell […] families known to us recently bereaved […}  give them relief through your power, healing and comfort, and deliver all who know danger or violence. 
Amen
May your blessing rest on those for whom we pray, known or unknown; and may the comfort of your Holy Spirit rest on the bereaved, the distressed, those living through times of doubt and hopelessness.  Give strength to the weak, rest to the weary, support and reassurance to all who are close to death.  Stand beside, and when needed carry, all who are exhausted with caring for others assuring them that their loved one is carried too.
Lord, in your mercy,
Hear our prayer
Merciful Father accept these our prayers for the sake of your Son, our Saviour, Jesus Christ. Amen 
The Lord's Prayer
A few moments of silence before we pray:
O God, whose beauty is beyond our imagining
and whose power we cannot comprehend:
show us your glory as far as we can grasp it,
and shield us from knowing more than we can bear
until we may look upon you without fear;
through Jesus Christ our Saviour.
Amen.
Conclusion
The Lord bless us and keep us:
Amen.
The Lord make his face to shine upon us,
and be gracious to us:
Amen.
The Lord lift up his countenance upon us
and give us peace:
Amen
Numbers 6.24-26
The Lord God almighty, Father, Son, and Holy Spirit,
the holy and undivided Trinity,
guard us, save us,
and bring us to that heavenly city,
where he lives and reigns for ever and ever.
Amen.
Sonata no 1 in F minor - First Movement - Mendelssohn: https://youtu.be/HqG7Qut3ACc
* Please see news item on this website: 
http://www.swanageteam.com/news-events/ordinations/
If you would like to make a donation to the church in Swanage, we will be most grateful. At present this is best done by BACS of which the details are:
Nationwide Building Society
Account name: Swanage PCC
Account Number: 70585005
Sort code: 07-00-55
Please give your name as reference.