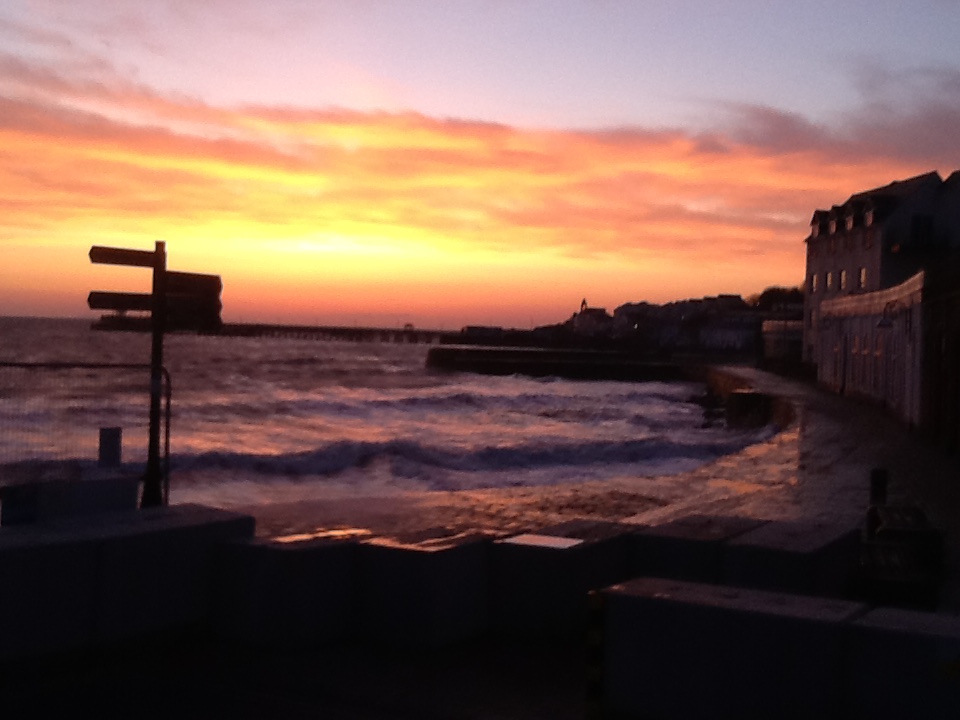 ---
A Service for the Third Sunday in Lent
Sunday 7th March, 2021
Preparation:
Before beginning to read this short service, you may wish to find a space for prayer in front of a cross or a candle.  
Almighty God,
to whom all hearts are open,
all desires known,
and from whom no secrets are hidden:
cleanse the thoughts of our hearts
by the inspiration of your Holy Spirit,
that we may perfectly love you,
and worthily magnify your holy name;
through Christ our Lord.
Amen.
Prayers of Penitence
Our Lord Jesus Christ said:
The first commandment is this:
'Hear, O Israel, the Lord our God is the only Lord.
You shall love the Lord your God with all your heart,
with all your soul, with all your mind,
and with all your strength.'
The second is this: 'Love your neighbour as yourself.'
There is no other commandment greater than these.
On these two commandments hang all the law and the prophets.
Amen. Lord, have mercy.
Jesus, full of the Holy Spirit, returned from the Jordan and was led
by the Spirit into the wilderness, where for forty days he was tempted
by the devil. Let us confess our sins remembering before God the
times when we have fallen from temptation into sin.
a moment of silence
We confess to you our selfishness and lack of love:
fill us with your Spirit.
Lord, have mercy.
Lord, have mercy.
We confess to you our fear and failure in sharing our faith:
fill us with your Spirit.
Christ, have mercy.
Christ, have mercy.
We confess to you our stubbornness and lack of trust:
fill us with your Spirit.
Lord, have mercy.
Lord, have mercy.
Almighty God,
who forgives all who truly repent,
have mercy upon us,
pardon and deliver us from all our sins,
confirm and strengthen us in all goodness,
and keep us in life eternal;
through Jesus Christ our Lord.
Amen.
The Collect
Almighty God,
whose most dear Son went not up to joy but first he suffered pain,
and entered not into glory before he was crucified:
mercifully grant that we, walking in the way of the cross,
may find it none other than the way of life and peace;
through Jesus Christ your Son our Lord,
who is alive and reigns with you,
in the unity of the Holy Spirit,
one God, now and for ever.
Amen.
The First Reading:
Exodus 20: 1-17
Then God spoke all these words:
I am the Lord your God, who brought you out of the land of Egypt, out of the house of slavery; you shall have no other gods before me.
You shall not make for yourself an idol, whether in the form of anything that is in heaven above, or that is on the earth beneath, or that is in the water under the earth. You shall not bow down to them or worship them; for I the Lord your God am a jealous God, punishing children for the iniquity of parents, to the third and the fourth generation of those who reject me, but showing steadfast love to the thousandth generation of those who love me and keep my commandments.
You shall not make wrongful use of the name of the Lord your God, for the Lord will not acquit anyone who misuses his name.
Remember the sabbath day, and keep it holy. For six days you shall labour and do all your work. But the seventh day is a sabbath to the Lord your God; you shall not do any work—you, your son or your daughter, your male or female slave, your livestock, or the alien resident in your towns. For in six days the Lord made heaven and earth, the sea, and all that is in them, but rested the seventh day; therefore the Lord blessed the sabbath day and consecrated it.
Honour your father and your mother, so that your days may be long in the land that the Lord your God is giving you.
You shall not murder.
You shall not commit adultery.
You shall not steal.
You shall not bear false witness against your neighbour.
You shall not covet your neighbour's house; you shall not covet your neighbour's wife, or male or female slave, or ox, or donkey, or anything that belongs to your neighbour.
This is the Word of the Lord
Thanks be to God
Psalm 19
Refrain:    The commandment of the Lord is pure
 and gives light to the eyes.
1    The heavens are telling the glory of God  ♦
and the firmament proclaims his handiwork.
2    One day pours out its song to another  ♦
and one night unfolds knowledge to another.
3    They have neither speech nor language  ♦
and their voices are not heard,
4    Yet their sound has gone out into all lands  ♦
and their words to the ends of the world.
5    In them has he set a tabernacle for the sun,  ♦
that comes forth as a bridegroom out of his chamber
and rejoices as a champion to run his course.
6    It goes forth from the end of the heavens
and runs to the very end again,  ♦
and there is nothing hidden from its heat. [R]
7    The law of the Lord is perfect, reviving the soul;  ♦
the testimony of the Lord is sure
and gives wisdom to the simple.
8    The statutes of the Lord are right and rejoice the heart;  ♦
the commandment of the Lord is pure
and gives light to the eyes.
9    The fear of the Lord is clean and endures for ever;  ♦
the judgements of the Lord are true
and righteous altogether.
10  More to be desired are they than gold,
more than much fine gold,  ♦
sweeter also than honey,
dripping from the honeycomb.
11  By them also is your servant taught  ♦
and in keeping them there is great reward. [R]
12  Who can tell how often they offend  ♦
O cleanse me from my secret faults!
13  Keep your servant also from presumptuous sins
lest they get dominion over me;  ♦
so shall I be undefiled,
and innocent of great offence.
14  Let the words of my mouth and the meditation of my heart
be acceptable in your sight,  ♦
O Lord, my strength and my redeemer.
Refrain:    The commandment of the Lord is pure
and gives light to the eyes.
Christ, the sun of righteousness,
rise in our hearts this day,
enfold us in the brightness of your love
and bear us at the last to heaven's horizon;
for your love's sake.
The Second Reading
1 Cor 1: 18-25
For the message about the cross is foolishness to those who are perishing, but to us who are being saved it is the power of God. For it is written,
'I will destroy the wisdom of the wise,
   and the discernment of the discerning I will thwart.' 
Where is the one who is wise? Where is the scribe? Where is the debater of this age? Has not God made foolish the wisdom of the world? For since, in the wisdom of God, the world did not know God through wisdom, God decided, through the foolishness of our proclamation, to save those who believe. For Jews demand signs and Greeks desire wisdom, but we proclaim Christ crucified, a stumbling-block to Jews and foolishness to Gentiles, but to those who are the called, both Jews and Greeks, Christ the power of God and the wisdom of God. For God's foolishness is wiser than human wisdom, and God's weakness is stronger than human strength.
This is the Word of the Lord
Thanks be to God
First Hymn
Firmly I believe, and truly: https://youtu.be/qAWYDjgKxBw
1 Firmly I believe and truly
God is Three and God is One;
and I next acknowledge duly
manhood taken by the Son.
2 And I trust and hope most fully
in that manhood crucified;
and each thought and deed unruly
do to death, as he has died.
3 Simply to his grace and wholly
light and life and strength belong,
and I love supremely, solely,
him the holy, him the strong.
4 And I hold in veneration,
for the love of him alone,
Holy Church as his creation,
and her teachings as his own.
5 Adoration ay be given,
with and through the angelic host,
to the God of earth and heaven,
Father, Son, and Holy Ghost.
The Gospel:
John 2: 13-22
Hear the Gospel of our Lord Jesus Christ according to John
Glory to you, O Lord.
The Passover of the Jews was near, and Jesus went up to Jerusalem. In the temple he found people selling cattle, sheep, and doves, and the money-changers seated at their tables. Making a whip of cords, he drove all of them out of the temple, both the sheep and the cattle. He also poured out the coins of the money-changers and overturned their tables. He told those who were selling the doves, 'Take these things out of here! Stop making my Father's house a market-place!' His disciples remembered that it was written, 'Zeal for your house will consume me.' The Jews then said to him, 'What sign can you show us for doing this?' Jesus answered them, 'Destroy this temple, and in three days I will raise it up.' The Jews then said, 'This temple has been under construction for forty-six years, and will you raise it up in three days?' But he was speaking of the temple of his body. After he was raised from the dead, his disciples remembered that he had said this; and they believed the scripture and the word that Jesus had spoken.
This is the Gospel of the Lord.
Praise to you, O Christ.
Homily
In the Gospel today, Jesus makes a statement, in word and deed, the rightness or wrongness of which would have been heatedly discussed by those involved,  (and many others in Jerusalem)  in the days that followed.  Jesus caused mayhem in the temple that day – it is hard to think of how he could have made a more dramatic entrance; how he could have drawn attention to himself with greater effect.   What did the Jews say to him? They said,  "What sign can you show us for doing this?"    Our Lord's reply is simply masterly because, in a few words, he both disarms his opponents in confusion, whilst at the same time giving some fundamental teaching about himself and the kingdom of God, for those who are willing to listen and think and search for the way of God for his people.  He says, "Destroy this temple and in three days I will raise it up".  The Jews take this to mean the physical temple, the building that took forty-six years to build, but Jesus was talking about his body which would be broken on the cross, but within three days would come the Resurrection.
We will come back to that in a moment, but let us think a little more about signs and why the Jews wanted them of Jesus.  The opponents of our Lord, on more than one occasion asked a sign of him to prove, either who he was, or to substantiate why he was doing what he was doing.  Within this request, there was for Jesus a temptation, precisely the temptation that he had faced and avoided in the wilderness; he was tempted to give evidence of his power, by material physical means.  Hence they latched directly on to the rebuilding of a destroyed temple in three days.  That is just such evidence as they required.  The crowd was not immune from this testing of Jesus either, but their temptation came in a different form, they wanted to take him and make him king by force, which was simply an attempt to exploit his power for material and political ends. 
Jesus defeats his own temptation and confronts his opponents, by showing that he has no intention of following their reasoning, for he will obey the will of his Father.  The quality of his obedience is shown in Gethsemane and in his trial before Pilate when he is given more than one opportunity to escape.  Later even, on the cross, he refuses to be goaded into retaliation, nor will he use his power to come down from the cross.  
The temple that he said would be destroyed was certain to be destroyed, and in so doing Jesus demonstrated that his power would be manifested in self-sacrifice.  St Paul takes up this teaching in his letter to the Corinthians, "For God's foolishness is wiser than human wisdom, and God's weakness is stronger than human strength".
The dramatic statement that our Lord made in the temple also shows us that God's weakness is not to be equated with compliance.  This too, as we walk the path of Christ, we may discover for ourselves, for on no occasion as Christ walked the way of the cross can he be said to be robbed of his desire to follow the Father's will.  Jesus was confrontational at his trial, but not in the retaliatory sort of way that worries about self-ego.  He pointed always away from himself to the Father; he did it as he drove traders from the temple, as he did it in silence before his accusers at his trials.  The obedience of Jesus to his Father's will, was founded on a real understanding of the Scriptures as they related to himself.
We may take from the readings before us today, what is the real cost of obedience to the follower of Jesus Christ. His pattern is one of finding his place within the Divine plan.  That involved a knowledge and understanding of the Scriptures, and the gift of knowing when to act, when to speak and when to keep silent.  Most often we are so keen to establish what we think that the rest can be lost in fulfilling that personal aim.  Let us see that what Jesus did and said in today's Gospel had one end and one end only, to fulfil the Father's will.  Obedience implies listening and the willingness to proceed not in accordance with what we think, but with what God demands.  That is the burden of the Scripture appointed for this third Sunday in Lent and why we pray in the Collect for grace and purity of heart and mind to fulfil the same.
John Mann
Second hymn
We Love the place, O God: https://youtu.be/1fqFNJcELaE
1 We love the place, O God,
wherein thine honour dwells;
the joy of thine abode
all earthly joy excels.
2 We love the house of prayer,
wherein thy servants meet;
and thou, O Lord, art there
thy chosen flock to greet.
3 We love the sacred font;
for there the holy Dove
to pour is ever wont
his blessing from above.
4 We love thine altar, Lord;
O what on earth so dear?
for there, in faith adored,
we find thy presence near.
5 We love the word of life,
the word that tells of peace,
of comfort in the strife,
and joys that never cease.
6 We love to sing below
for mercies freely given;
but O we long to know
the triumph-song of heaven.
7 Lord Jesus, give us grace
on earth to love thee more,
in heaven to see thy face,
and with thy saints adore.
Prayers of Intercession
Almighty God,
Fill your Church with your light and life.
Inspire us with a fresh vision of your glory.
Grant to the Church in this place your direction 
and the energy to bring to fruition your will for us.
May your Holy Spirit oversee and empower
discussion on the gradual movement out of lockdown,
here in Swanage and Studland
and throughout the whole Church in this country.
Lord, in your mercy,
hear our prayer.
Grant, Lord, to those in authority
a sense of your guiding hand upon those whose work
brings them to face difficult decisions.
Bless all who direct the great institutions of our country,
especially the NHS, the educational establishments,
the businesses and voluntary organisations.
Keep safe those in danger and bring healing to the sick.
Lord, in your mercy
hear our prayer.
We pray for those in any kind of need today,
both known and unknown.
May your Spirit bring clarity to the confused,
hope to the down-hearted,
strength to the weak,
help to those who are desperate.
Raise up, we pray, carers, supporters,
those with the time and initiative to pray for others.
Inspire with love those who reach out to the lonely.
In silence we turn our minds to someone we worry about:
silence
Lord, in your mercy,
hear our prayer.
God our Father,
in your love and goodness
you have taught us to come close to you in penitence
with prayer, fasting and generosity;
accept our Lenten discipline,
and when we fall by our weakness,
raise us up by your unfailing mercy;
through Jesus Christ our Lord.
Amen.
The Peace
Since we are justified by faith,
we have peace with God through our Lord Jesus Christ,
who has given us access to his grace.
The peace of the Lord be always with you
and also with you.
As our Saviour taught us, so we pray
Our Father in heaven,
hallowed be your name,
your kingdom come,
your will be done,
on earth as in heaven.
Give us today our daily bread.
Forgive us our sins
as we forgive those who sin against us.
Lead us not into temptation
but deliver us from evil.
For the kingdom, the power,
and the glory are yours
now and for ever.    
Amen.
Merciful Lord,
grant your people grace to withstand the temptations
of the world, the flesh and the devil,
and with pure hearts and minds to follow you, the only God;
through Jesus Christ our Lord.
Amen.
The Blessing
Christ give us grace to grow in holiness,
to deny ourselves, take up our cross, and follow him;
and the blessing of God almighty,
the Father, the Son, and the Holy Spirit,
be among us and remain with us always.
Amen.
Prelude on "Rhosymedre" - Vaughan Williams: https://youtu.be/1Nx_Wb4UcxQ
Common Worship: Times and Seasons, material from which is included here,
is copyright © The Archbishops' Council 2006 and published by Church House Publishing.
If you would like to make a donation to the church in Swanage, we will be most grateful. At present this is best done by BACS of which the details are:
Nationwide Building Society
Account name: Swanage PCC
Account Number: 70585005
Sort code: 07-00-55
Please give your name as reference.