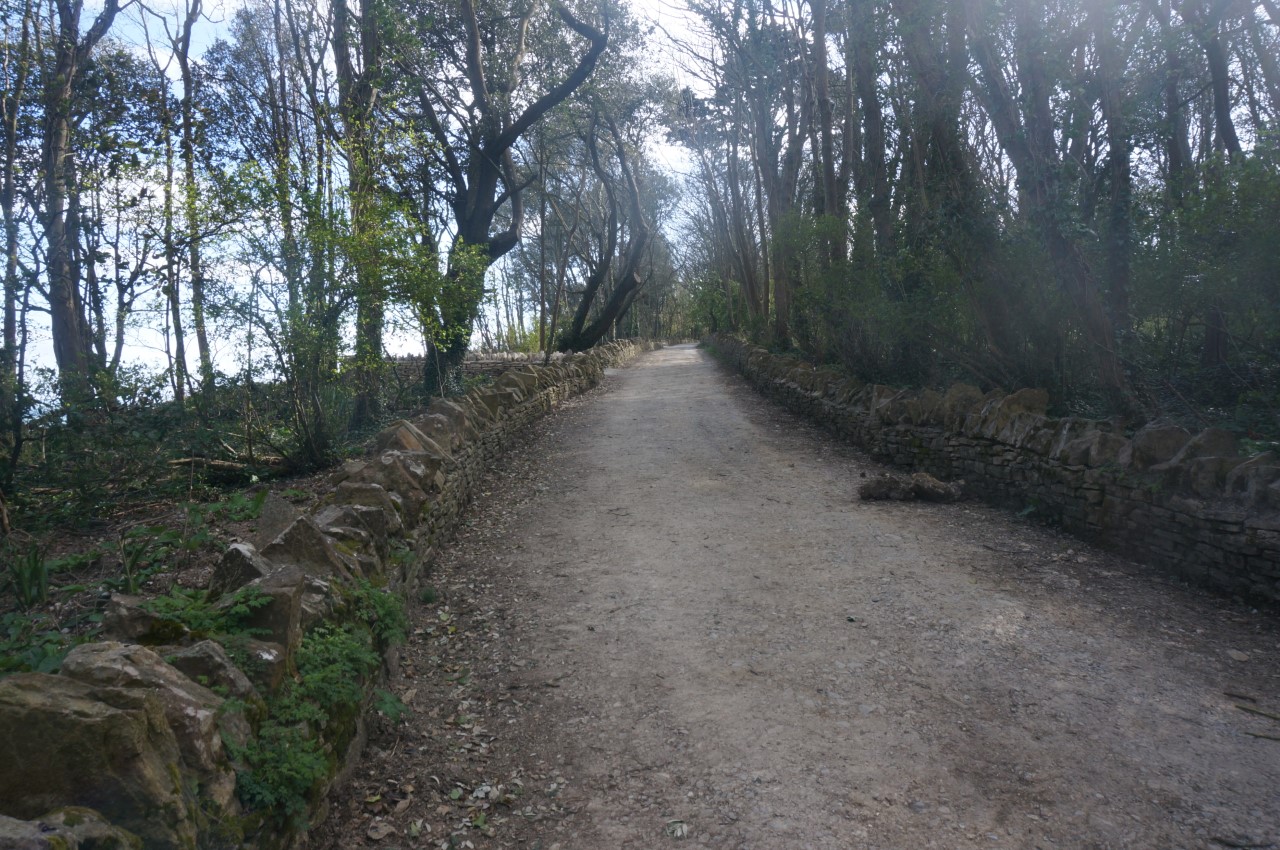 ---
A Service for the Second Sunday after Trinity, 21st June, 2020
Preparation:
Before beginning to read this short service, you may wish to find a space for prayer in front of a cross, a candle, or a special place.  
May the light of Christ, rising in glory, banish all darkness from our hearts and minds.
The Acclamation of Christ at the Dawning of the Day

 
O Lord, open our lips
and our mouth shall proclaim your praise.
May Christ, the true, the only light
banish all darkness from our hearts and minds.
O come, let us sing to the Lord; 
let us heartily rejoice in the rock of our salvation. 
Let us come into his presence with thanksgiving 
and be glad in him with psalms.
For the Lord is a great God 
and a great king above all gods. 
Come, let us worship and bow down 
and kneel before the Lord our Maker.
For he is our God; 
we are the people of his pasture and the sheep of his hand. 
Glory to the Father and to the Son
and to the Holy Spirit;
as it was in the beginning is now
and shall be for ever. Amen.
Blessed are you, creator of all,
to you be praise and glory for ever.
As your dawn renews the face of the earth
bringing light and life to all creation,
may we rejoice in this day you have made;
as we wake refreshed from the depths of sleep,
open our eyes to behold your presence
and strengthen our hands to do your will,
that the world may rejoice and give you praise.
Blessed be God, Father, Son and Holy Spirit.
Blessed be God for ever.
The Collect
Silence is kept.
Lord, you have taught us
that all our doings without love are nothing worth:
send your Holy Spirit
and pour into our hearts that most excellent gift of love,
the true bond of peace and of all virtues,
without which whoever lives is counted dead before you.
Grant this for your only Son Jesus Christ's sake,
who is alive and reigns with you,
in the unity of the Holy Spirit,
one God, now and for ever.
Amen.
The First Hymn
O For a Heart to Praise my God: : please access Simon's accompaniment here: 
1 O for a heart to praise my God,
a heart from sin set free;
a heart that's sprinkled with the blood
so freely shed for me:
2 A heart resigned, submissive, meek,
my great Redeemer's throne;
where only Christ is heard to speak,
where Jesus reigns alone:
3 A humble, lowly, contrite heart,
believing, true, and clean,
which neither life nor death can part
from him that dwells within:
4 A heart in every thought renewed,
and full of love divine;
perfect and right and pure and good —
a copy, Lord, of thine.
5 Thy nature, gracious Lord, impart,
come quickly from above;
write thy new name upon my heart,
thy new best name of Love.
The First Reading:
Jeremiah 20: 7-13
Psalm 69: 8-11, 18-20
Refrain:    Hide not your face from your servant, O Lord.
8    For your sake have I suffered reproach;  
shame has covered my face.
9    I have become a stranger to my kindred,  
an alien to my mother's children.
10  Zeal for your house has eaten me up;  
the scorn of those who scorn you has fallen upon me. 
11  I humbled myself with fasting,  
but that was turned to my reproach.
18  Answer me, Lord, for your loving-kindness is good;  
turn to me in the multitude of your mercies.
19  Hide not your face from your servant;  
be swift to answer me, for I am in trouble. 
20  Draw near to my soul and redeem me;  
deliver me because of my enemies.
Refrain:    Hide not your face from your servant, O Lord.
Thirsting on the cross,
your Son shared the reproach of the oppressed
and carried the sins of all;
in him, O God, may the despairing find you,
the afflicted gain life
and the whole creation know its true king,
Jesus Christ our Lord.
Amen
The Second Reading:
Romans 6: 1b-11
The Gospel:
Matthew 10: 24-39
Homily
"What I say to you in the dark, tell in the light; and what you hear whispered, proclaim from the housetops." (Matthew 10: 27)
In today's Gospel, Jesus teaches his disciples about outcomes, as they go out to proclaim the Good News.  He gives them some demanding thoughts to mull over too, especially when it comes to making tough decisions that affect other people, or responding to the reactions of others.  Deep down in this whole Gospel reading is the underlying thought with which it starts: "A disciple is not above his teacher" – it is enough for a disciple to be as the teacher – like the teacher. 
Let us analyse this Gospel a little closer and tease out some of the comments of Jesus to his listeners that arise from the rest of the passage - that form his expectation of the potential outcome of what he is directing his disciples to do.  Jesus makes some statements of fact; the one that we have already considered, for example: "A disciple is not above the teacher, nor a servant above the master".  He then instructs them not to fear those who will malign others, concluding that they can kill the body, but cannot kill the soul; not easy, but one naturally asks, "Are any of the demands of the teachings of Christ easy?"   Then, in about the middle of this Gospel reading, Jesus tells his listeners, "Do not be afraid; you are of more value than many sparrows".  
From here, Jesus continues to talk of outcomes.  His disciples are the learners in a situation of change, being taught that inner resources are a powerful, in fact an absolutely key feature of human life.  As with St Paul's reflections on his thorn in the flesh, what we have here is a drawing down of the anxieties and motivations of life – those two things, our worries and what makes us tick – into a place of hidden-ness.  What is happening within – in the heart, where the potential for the disciple to get above himself or herself would begin, and where the attacks come from the evil one.  That struggle is hidden, but not for ever, God sees in the secret places; whether it is the prayer behind a closed door; the inner desire of the soul laid bare in weakness; or the profound exposure of a sin so deeply ingrained that we know not how to deal with it.   For this we should be deeply thankful, conscious that Christ only knows us as he sees us, and loves us completely as he completely knows us.  This comforting thought holds our anxieties and dreams, as well as our weakness, our failures and our sins, both hidden and not yet exposed.
I just know why Jesus chose sparrows for his example of a common bird; they are as noisy in their chattering in the Holy Land as they are here in Swanage, and they begin so early in the morning; a thicket of reeds at the sea of Galilee; a gorgeous hibiscus at the Garden tomb, a scrub of self seeded buddlea on a building site, or simply someone's backyard or garden.  In a bush there may be a whole flock that are unseen, but they can always be heard; they cannot stop chattering – that is the best word for the racket that they set up when a flock is together; they are common, unspectacular, they feed among the parched, ripened grain of withering grassland, and they love to take a dust bath as much as one in water; they are two a penny – as the saying goes, and as is read in Matthew 10. 
Yes, Jesus demonstrates that there is division as well as exposure revealed as the outcome of his coming.  Yet he draws the teaching to its startling conclusion:  "Those who find their life will lose it, and those who lose their life for my sake will find it".  Jesus isn't talking here as if this is for an hour on a Sunday, he is talking of a Gospel to be lived; expressed in self-offering; not what is going to make my life more fulfilled, better, more loving and peaceful, even more just; no Jesus is saying, "Just stop worry about yourself and your state of life; stop looking at the things that people are doing that are making you miserable; just try doing the opposite: giving yourself; sitting at the feet of others and learning; turning from your anxiety and embracing trust; seeking the path of mutual love; holding fast to what is of true worth. 
Here is the teaching for the new age ushered in by Christ; by his teaching; his miracles and his parables, but most surely of all as the master shows his way to the disciple and lives by that way, even to the Cross.  And still the words of finding and losing resonate with the fullness of our Lord's life.  A life such as is ours, if we can take up our own cross and follow him.
John Mann
Second Hymn
Praise to the Holiest in the Height: https://youtu.be/5skPId8qY5E
1 Praise to the Holiest in the height,
and in the depth be praise:
in all his words most wonderful,
most sure in all his ways.
2 O loving wisdom of our God!
When all was sin and shame,
a second Adam to the fight
and to the rescue came.
3 O wisest love! that flesh and blood,
which did in Adam fail,
should strive afresh against the foe,
should strive and should prevail;
4 And that a higher gift than grace
should flesh and blood refine,
God's presence and his very self,
and essence all-divine.
5 O generous love! that he, who smote
in Man for man the foe,
the double agony in Man
for man should undergo;
6 And in the garden secretly,
and on the cross on high,
should teach his brethren, and inspire
to suffer and to die.
7 Praise to the Holiest in the height,
and in the depth be praise:
in all his words most wonderful,
most sure in all his ways.

Prayers

 
Heavenly Father, we pray for your Church in all the world, especially for this Diocese of Salisbury and for Nicholas and Karen our bishops.  Bless this team of churches in Swanage and Studland, of which we are a part, and guide its in mission and in the ministry which we share, especially during these extraordinary days of the current health crisis.  May all who enter our church buildings for prayer, solace or simply for a moment's silence, be enriched by your Holy Spirit and united with and feel enfolded by our fellowship of prayer and love.
Lord, in your mercy
Hear our prayer
Lord Jesus, you taught your followers to lay up treasure in heaven and not to rely upon the fleeting security of this world's wealth; bring to our awareness our own attitudes towards what we possess and help us to see more clearly how best to use the resources we have.  We pray for all the nations of the world; as with compassion, equity and justice - as well as with discernment and mercy - they may respond to those in poverty and distress, in their own countries and abroad.  We pray for those who are vulnerable: the sick and injured, the refugee and the bereaved, and all who are caught in regions of conflict, or those most affected by the pandemic.
Lord, in your mercy
Hear our prayer
Lord Jesus Christ, you came amongst us as one who shows what it means to be a follower of you, by all you did and said.  You taught your followers to be active and to be still; to work and to rest; to proclaim as well as to live the Gospel by example.  Continue, we pray, to make known the ways of love and joy and peace. Keep your people conscious of the need to work for a just and free world, for healing, for reconciliation, and for an end to poverty and prejudice.   Grant to our politicians wisdom in their deliberations and direction in their decisions and bless this town of Swanage, and all who live and work here and those who visit us.
Lord, in your mercy
Hear our prayer
Lord, we remember before you the sick in body, mind and spirit.  Bring healing to those who have asked for our prayer as we bring them to mind in a moment of silence:
Silence
May your blessing rest on those for whom we pray, known or unknown; and may the comfort of your Holy Spirit rest on the bereaved, the distressed, those living through times of doubt and hopelessness.  Give strength to the weak, rest to the weary, support and reassurance to all who are close to death.  Stand beside, and when needed carry, all who are exhausted with caring for others assuring them that their loved one is carried too.
Lord, in your mercy
Hear our prayer
Merciful Father accept these our prayers for the sake of your Son, our Saviour, Jesus Christ. Amen 
The Lord's Prayer
A few moments of silence before we pray:
Faithful Creator,
whose mercy never fails:
deepen our faithfulness to you
and to your living Word,
Jesus Christ our Lord.
Amen.
Conclusion
The Lord bless us and keep us:
Amen.
The Lord make his face to shine upon us,
and be gracious to us:
Amen.
The Lord lift up his countenance upon us
and give us peace:
Amen
Numbers 6.24-26
The Lord God almighty, Father, Son, and Holy Spirit,
the holy and undivided Trinity,
guard us, save us,
and bring us to that heavenly city,
where he lives and reigns for ever and ever.
Amen.
Prelude in C Minor - J.S.Bach: https://youtu.be/odd4oFzhFvc