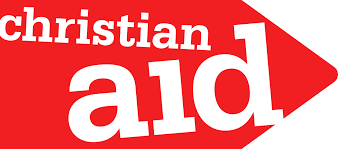 ---
 

Another Lent Lunch alternative!
Sadly, our Lent lunches cannot take place this year. These have been well supported by a number of stalwart Christian Aid supporters over the years! However, Christian Aid still needs our financial support. 
The C. A. Committee met recently and decided to hold a few Lent Lunch alternatives and one of these is to deliver a carton of frozen soup (enough for 2). We obviously cannot supply bread and cheese, only vegetable soup, and this event can only take place if restrictions allow by then. In addition, we thought it would be meaningful for us all to have our 'Lent Lunch' on the same day – 26th March as an act of solidarity. 
There will be a limit to the production line so it will be a case of first come first served! If you would like to order some soup please contact 
davinagf@gmail.com 01929 423772 or 07890 010183 by 12th MARCH.
Donations can be collected on the day when the soup is delivered or by donating directly to the Christian Aid website https://www.christianaid.org.uk/ and click donate. Thank you.
Davina