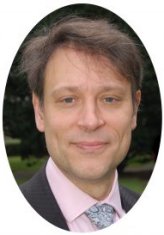 ---
"Come and Sing" Choral Evensong - Sunday 16th January 2022.
The first opportunity in 2022 to 'come and sing' with St Mary's choir is taking place on Sunday 16th January with guest conductor Piers Maxim. Piers was appointed Director of Music of the Elgar Chorale in January 2015. He is currently Organist and Director of Music of Malvern Priory and Conductor of EC4 Orchestra based in London. He teaches piano and singing at schools in Worcestershire and Herefordshire and is hugely experienced in conducting many different genres of choral music.
Piers Maxim has directed several leading choirs in England in major choral works:- G.F. Handel's Messiah and Saul, J.S. Bach's Mass in B minor (BWV 232), W.A. Mozart's Mass in C minor, Edward Elgar's The Dream of Gerontius, Ralph Vaughan Williams' Sea Symphony, Tippett's A Child of our Time, etc.
A boy chorister in the choir of St. Paul's Cathedral, London, an organist since his teens, Piers was Organ Scholar at his school, Christ's Hospital (1981-1987). He continued to play during his time at Wells Cathedral and as a Choral Scholar at Clare College, Cambridge, where he obtained his Bachelor of Arts degree in Music. After graduating, he continued his studies at the Guildhall School of Music and Drama, London, where he obtained his Certificate of Advanced Studies in Music and Conducting.
We are very fortunate to have him come to be our guest conductor on Sunday.  The works to be part of choral evensong include those by William Smith, Herbert Brewer, Grayson Ives and Piers Maxim himself.  The "Come and Sing" event is open to all singers.  Arrival at St Mary's is for a 4.00 p.m. rehearsal start.  A cup of tea is provided between the rehearsal and the service which begins at 6.30 p.m.  All Welcome.  Music is provided.  Just come and sing!
John Mann