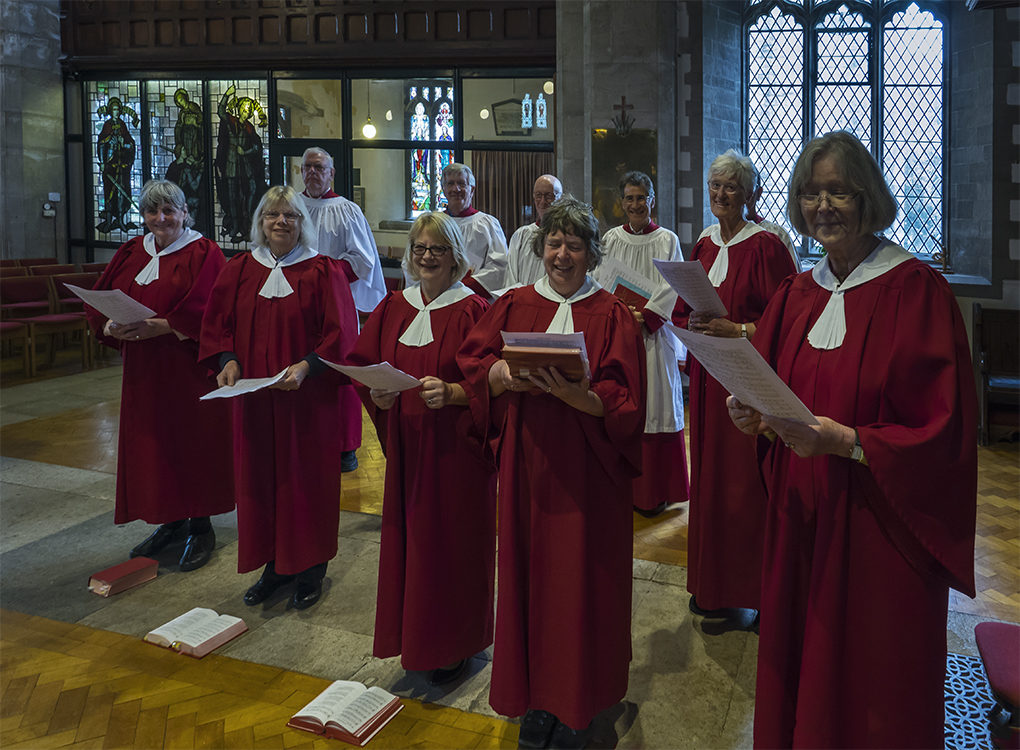 Come & Sing Evensong at St Mary's
On the first Sunday of September, - Sunday 2nd – at St. Mary's Church in Swanage by having another "Come and Sing" Choral Evensong. We are aware that there are a good number of singers in the local deaneries who love to sing choral evensong, but who are either church members at churches that don't sing evensong, or they are people who can't make a regular commitment. So we want to extend an open invitation to singers to come and join us for a short rehearsal and Evensong.
This 'open choir' evensong is set for the first Sunday of every month. We all meet at 4pm and rehearse. A cup of tea will be served at 6pm for thirsty singers before the start of Evensong at 6.30pm. All music will be provided. This invitation comes from Simon Lole Director of Music at St Mary's Church, but this month the choir director is to be Chris Dowie, with David Fawcett assisting.
As many people will know Simon is receiving treatment on his throat at the moment.  I visited him yesterday and gave greetings from all his friends in Swanage and Purbeck.  He said to say to all concerned about him, when I asked how he was, "it's hard, but I am okay!"  As we sat in the garden drinking tea and talking he spoke very positively of his condition and frustration at not being able to be with us in St Mary's, but also so grateful to Chris and Bill and David and to the choir for all that continues to enhance our worship and the musical contribution to the liturgical life of the Church.  We wish Simon every blessing at this half-way stage in his treatment, and look forward to seeing him again soon!
John Mann