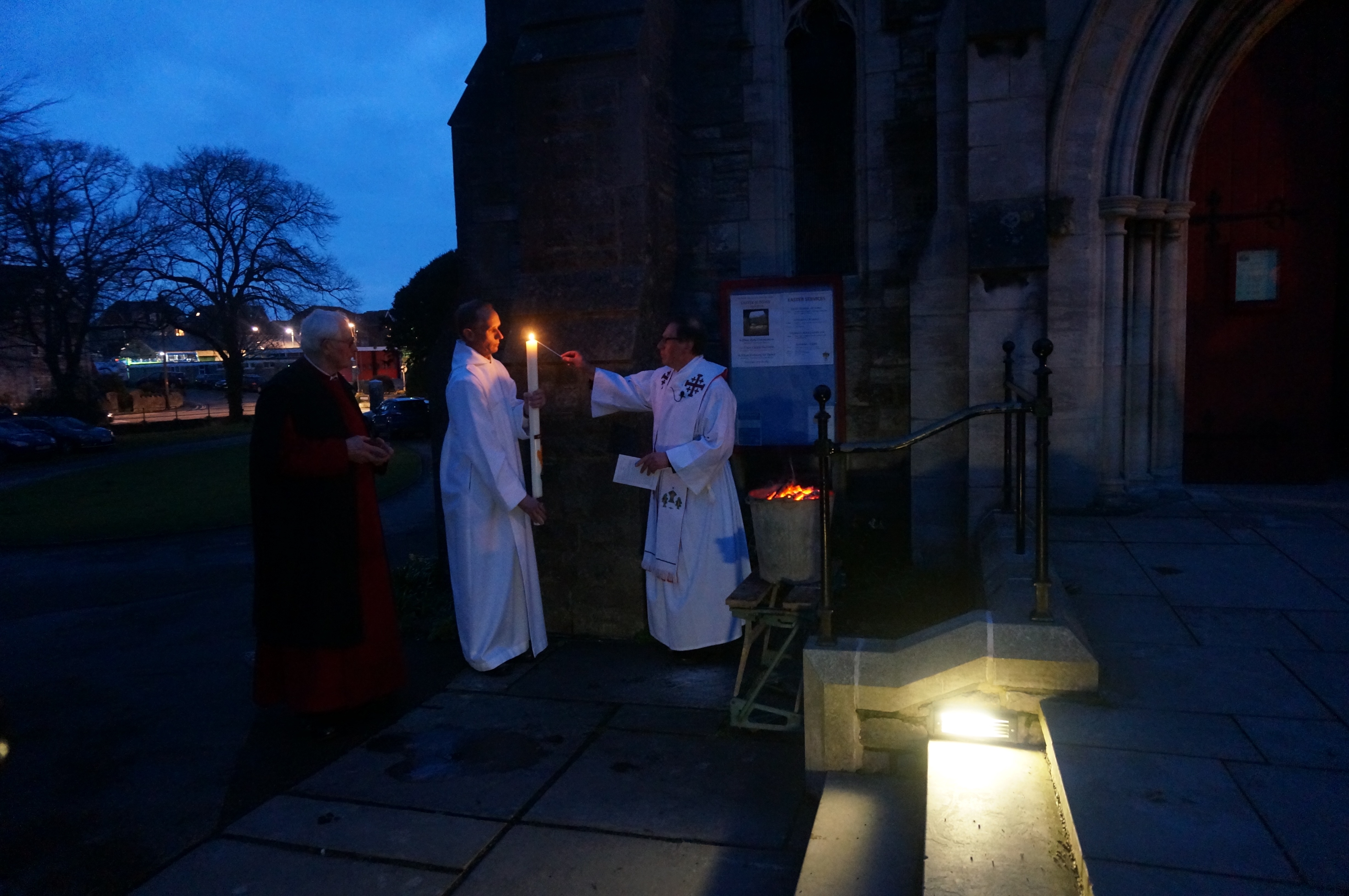 The Paschal Candle is lit from the Easter fire at the Vigil and taken into the dark church, soon to be filled with light.

---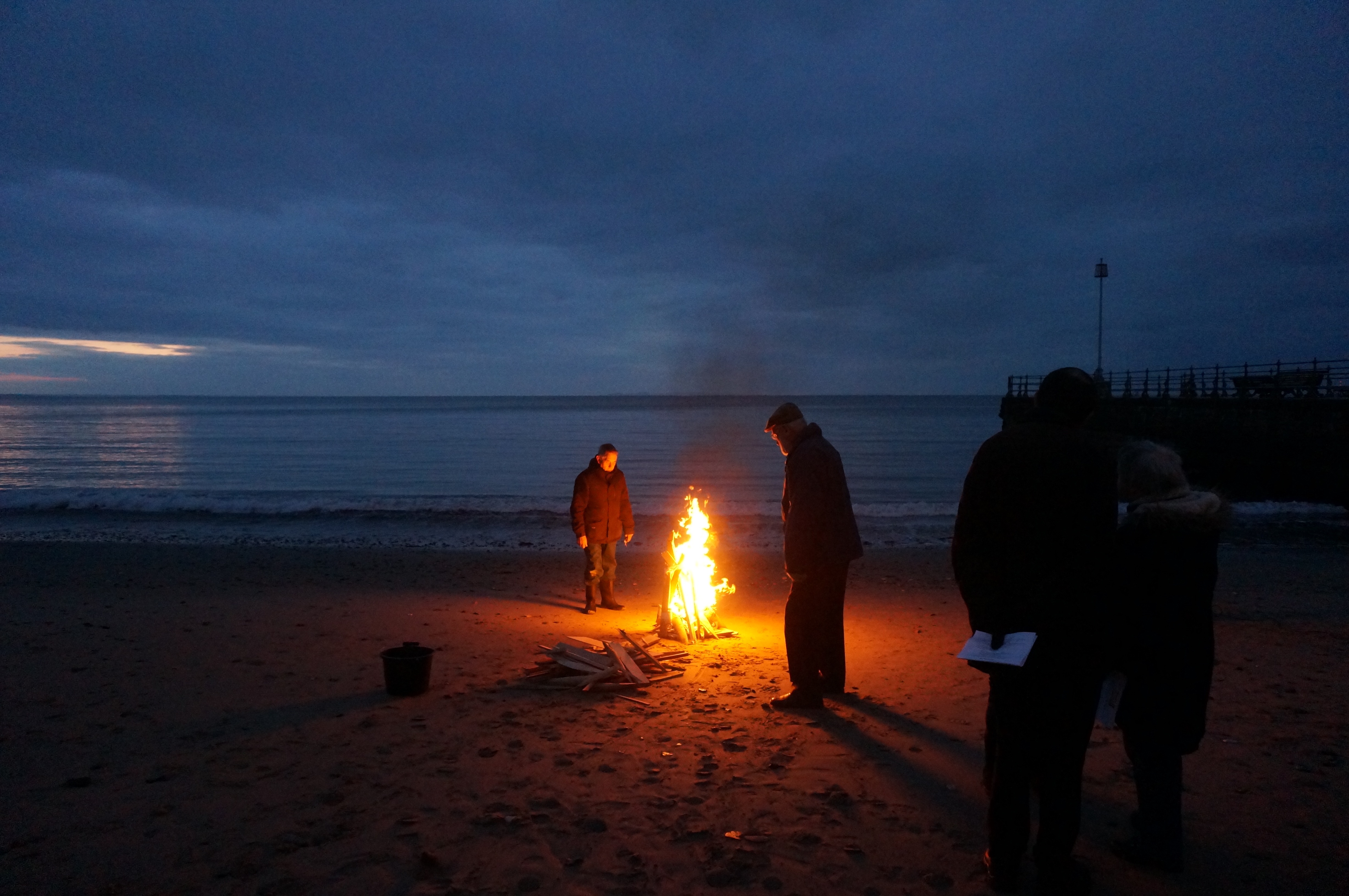 Nearly dawn on Swanage beach, the fire is lit; Easter is proclaimed; Christ is risen. Alleluia!

---
The new paschal candle was lit from the Easter fire last night outside St Mary's, blessed and brought into the dark church. The light was shared and the story of our redemption retold from the Scriptures to the announcing of the Resurrection of Christ in Word and Song and Alleluia! At dawn today, on Swanage beach, a fire was lit before the light broke in the sky, as we sang, "Jesus Christ is risen today". Alleluia!