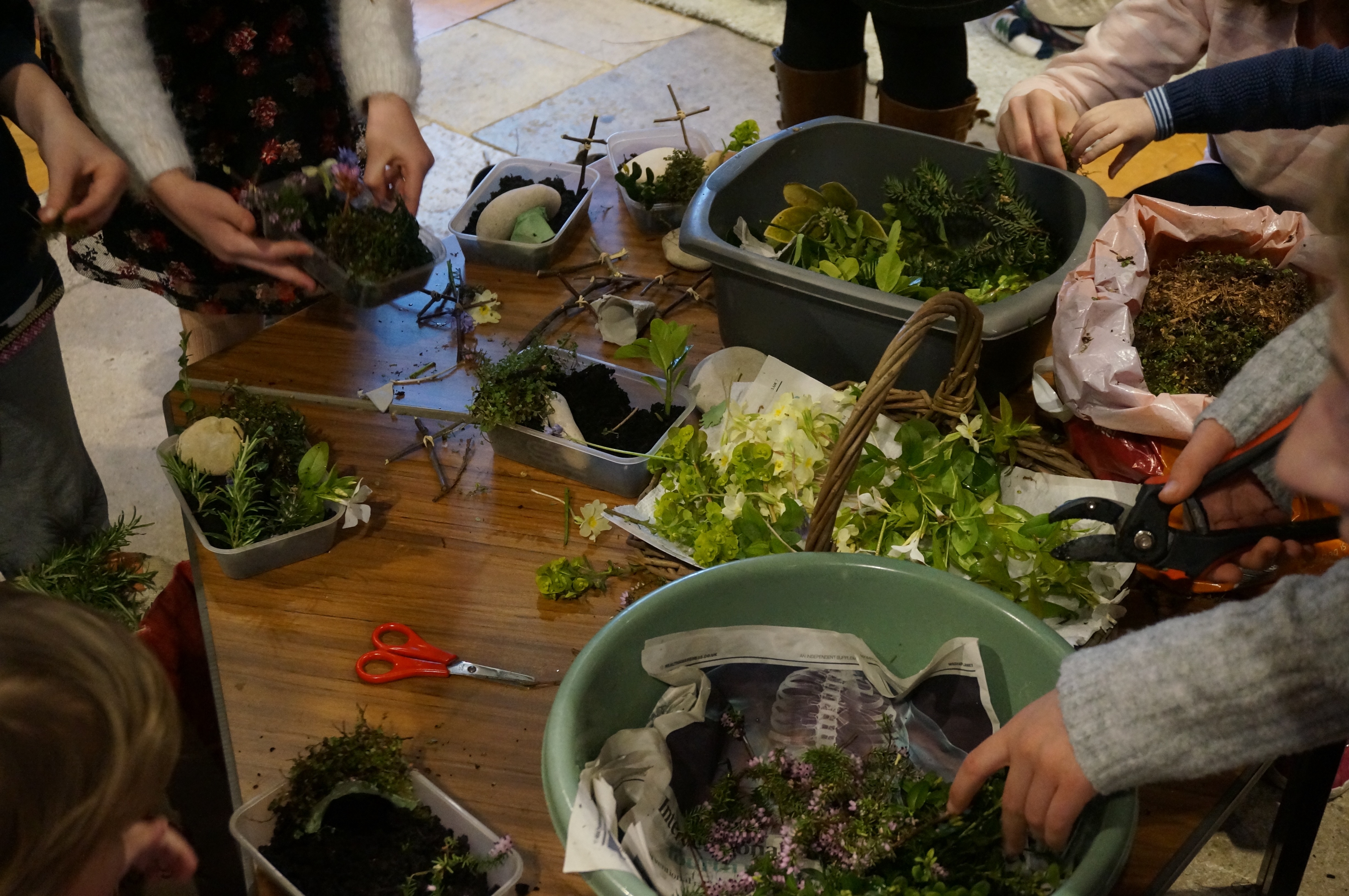 Easter Gardens under construction!

---
Good Friday morning and the 'Explore' team and helpers were organising crafts for the children to do before hearing the story of Holy Week and Easter, as Hot Cross Buns were being baked in St Mary's Rooms.  They were made, risen and ready to receive their cross, which the children managed; then, fifteen minutes in the oven, and, I expect not one made it home without being eaten!
All the craftwork was enthusiastically tried by nearly all the children who came, some perfecting an Easter Garden, others at Easter cards.  The story was just coming to an end as the hot cross buns, each with a child's name attached, came back from the oven ready to be consumed.  
Many thanks to all the leaders who took part.  It was a great effort; well worth while; a good start to Good Friday.
---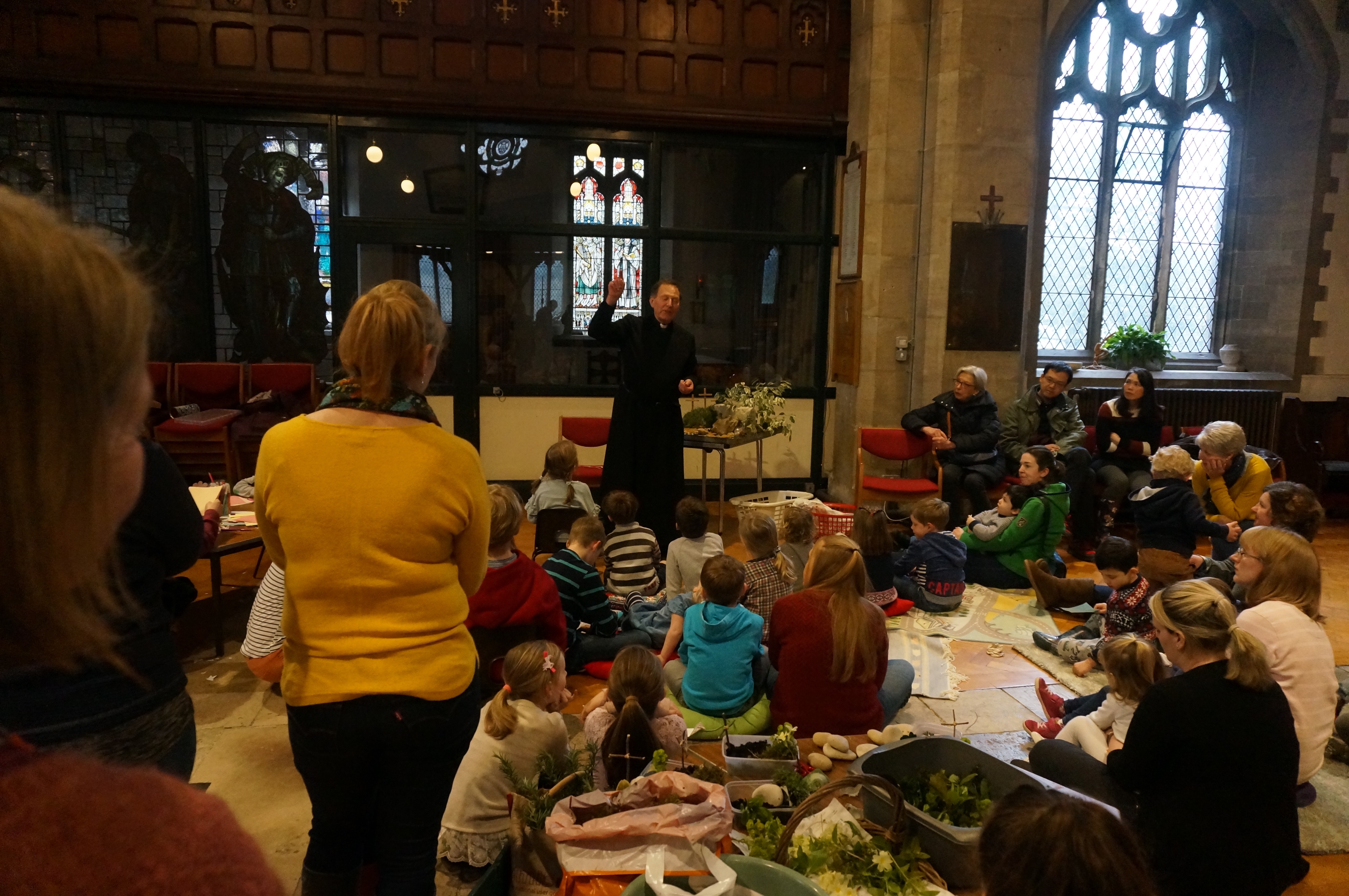 Telling the story from one garden to another: Gethsemane to the place of Resurrection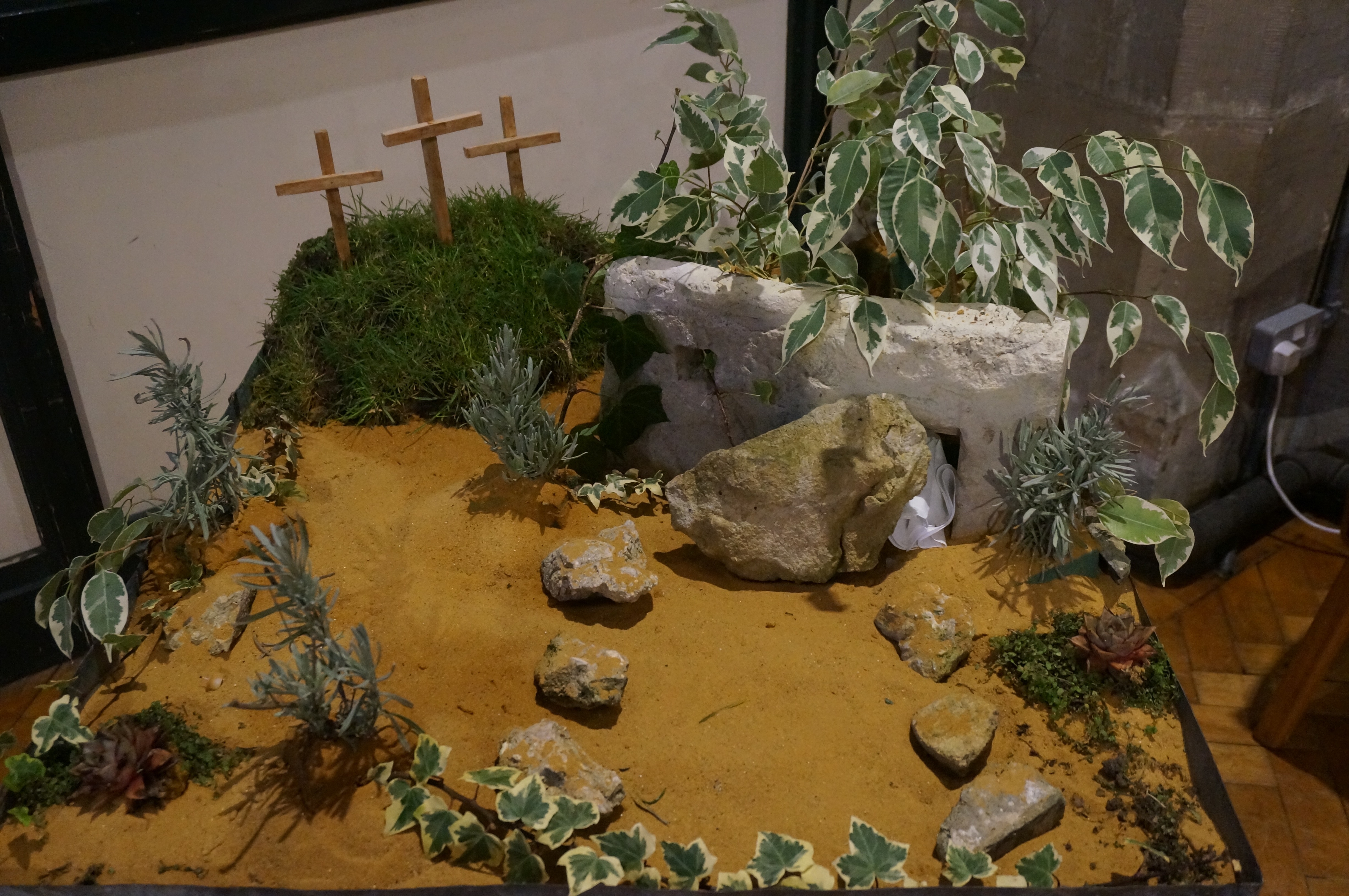 The place of crucifixion, burial and resurrection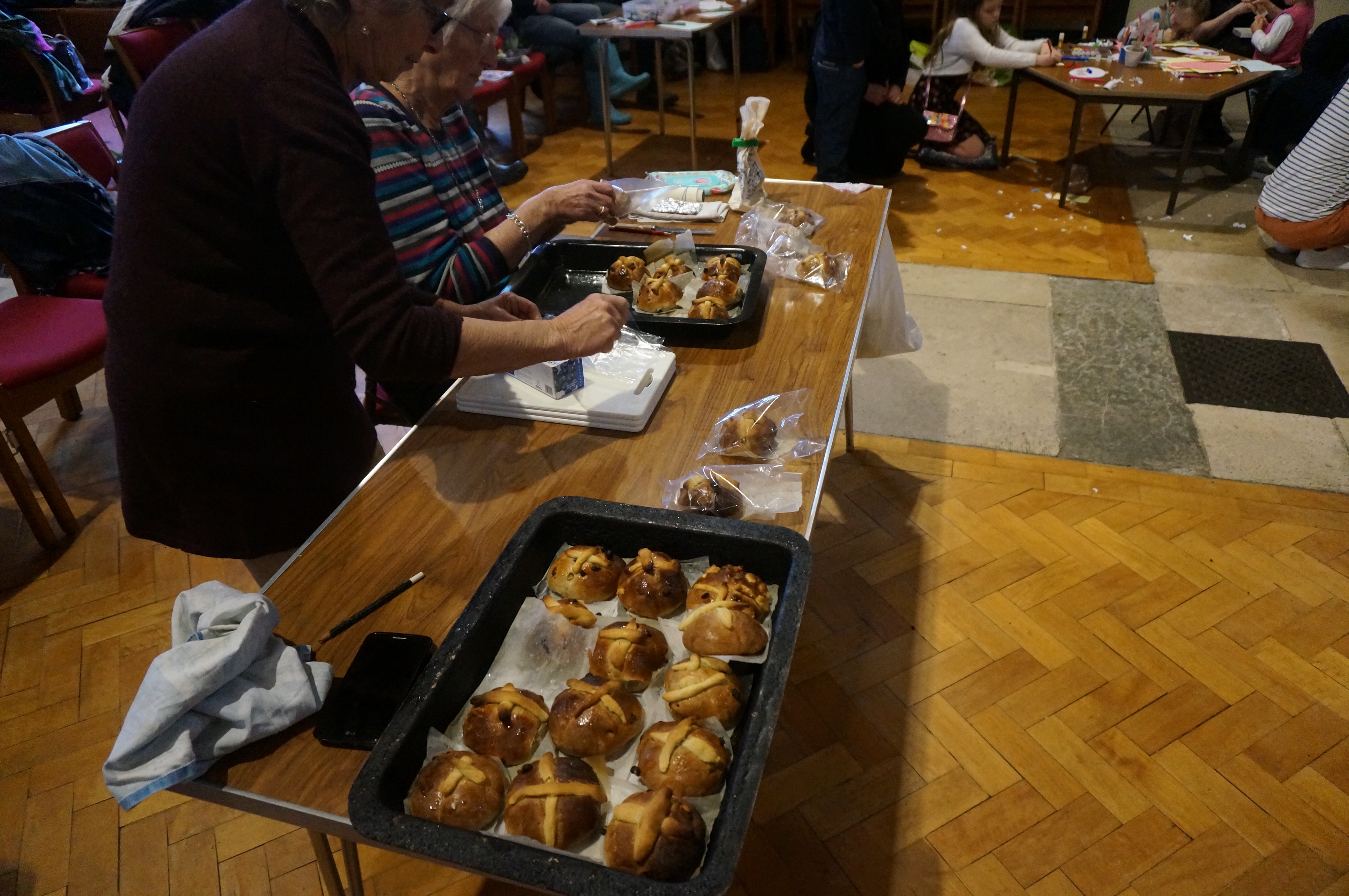 Hot Cross Buns back from the oven