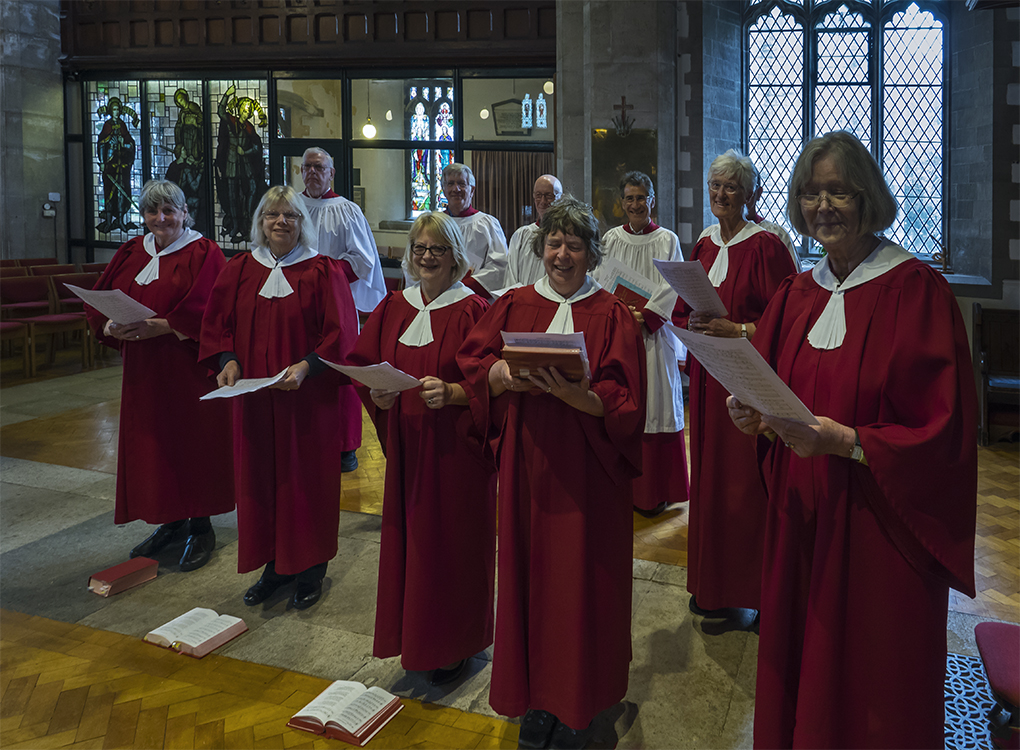 Come and join St Mary's Choir for a evening and sing Choral Evensong under the direction of Malcolm Archer, with Simon Lole as organist. An opportunity not to be missed!

---
A "Come and Sing" Choral Evensong at St Mary's Church Swanage has become a regular part of the service schedule. Generally held on a first Sunday of the month, in January 2020, it is actually to be on 12th January at 6.30 p.m. The usual timetable applies: Arrival is for a 4.00 p.m. rehearsal. There is a break for tea and cake at 5.45 p.m. before the service starts at 6.30 p.m.
On 12th January there is to be a guest director of music, Malcolm Archer, who was formerly Director of Music at Bristol, Wells and St Paul's cathedrals and also at Winchester College. The music will include works by Bach, Brewer and Archer.
All music is provided. Please do come and sing!