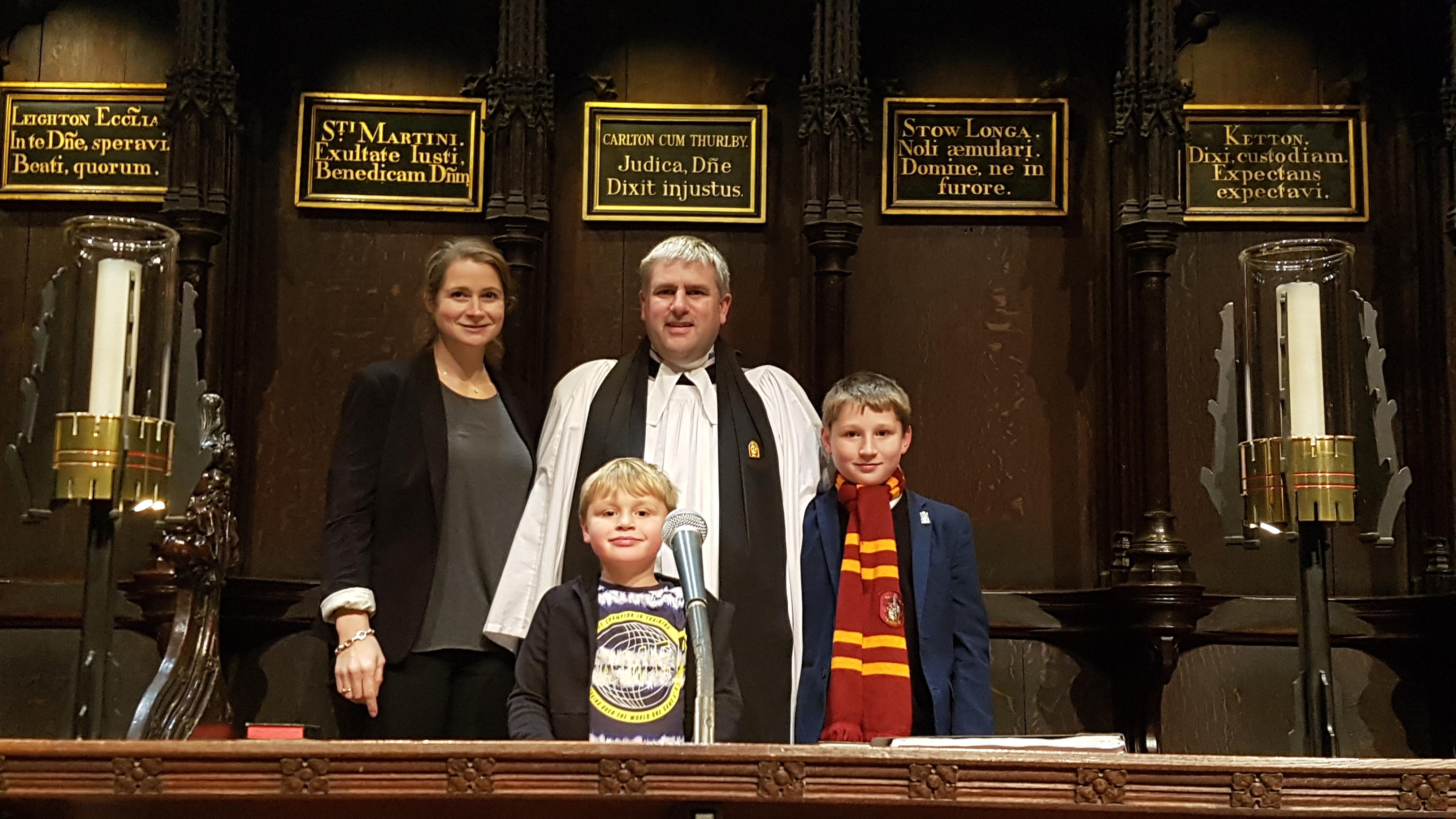 ---
Canon Nick Brown to be the next Precentor of Lincoln Cathedral
Congratulations to Nick Brown, whose parents, Liz and Bill (in case you are not aware) are parishioners of St Mary's Swanage.  We are delighted for them too, as they see Nick installed in Lincoln Cathedral in December.
Let me give you an extract from what Nick wrote in introducing himself and his family to the Cathedral community:
"After training for ordination in Oxford I served my title as Assistant Curate in the Wiltshire market and garrison town of Warminster along with the nearby village of Upton Scudamore. Whilst in the Diocese of Salisbury I spent some time seconded to the Ministry Department of the diocese, and from time to time deputised for the Precentor in leading services in Salisbury Cathedral…… I [had for a long time been] involved in church music as a conductor, singer and organist, and it was in a church choir that I met Lucy – getting married in 2003.  While we were in Warminster, our family grew with the additions of Ben (now 10) and Ollie (now 8).  At the beginning of 2013, we moved to Lincolnshire when I became Rector of Louth. More recently, […] Rural Dean of Louthesk…."
And now, Precentor of Lincoln Cathedral!  
We do wish Nick and his family, every blessing in their move, especially in the midst of the pandemic.  Christmas will be very different for them, I am sure, but wonderful.
John Mann