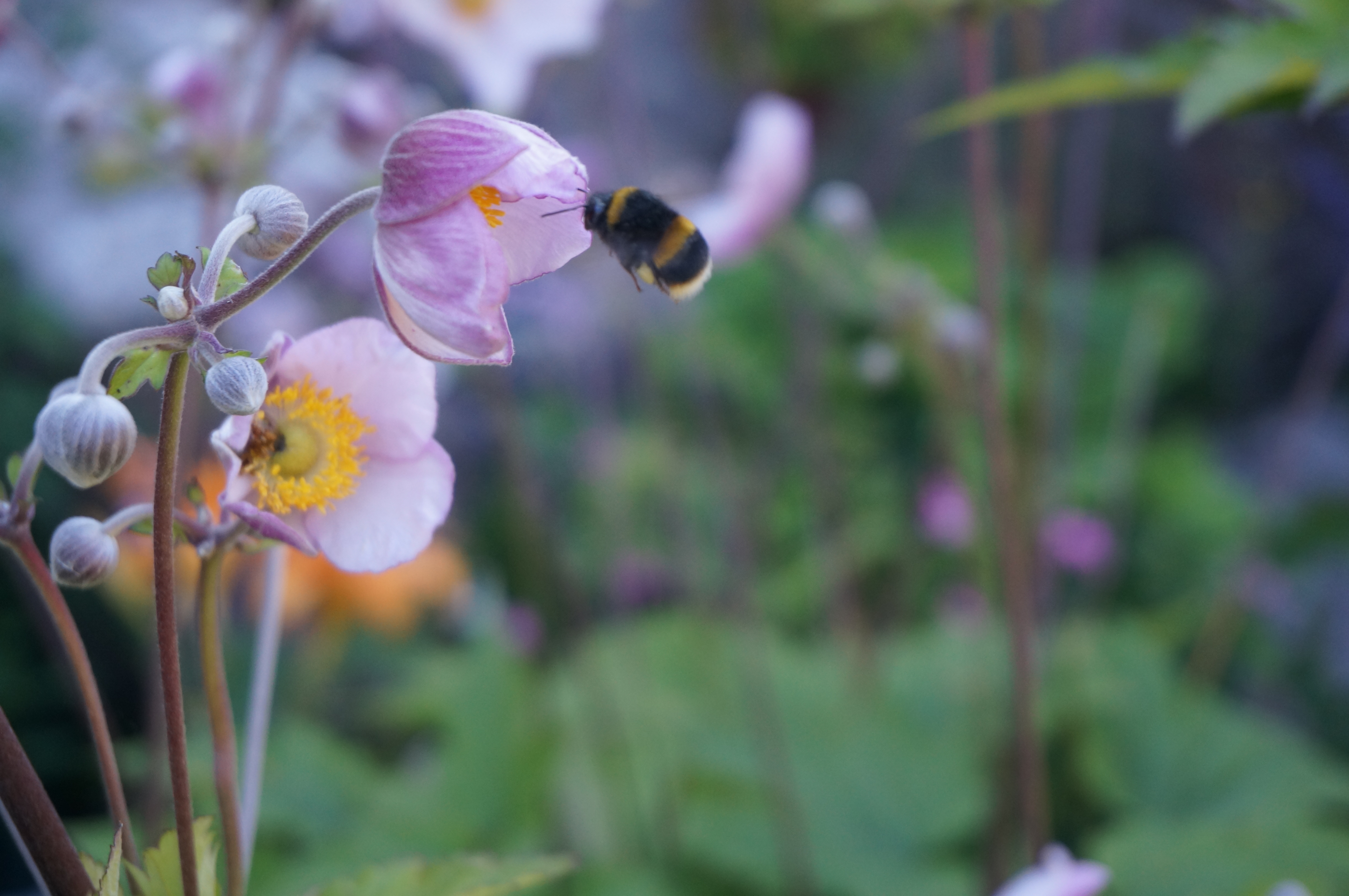 ---
A Service for the Eighth
 

Sunday after Trinity, 2nd August, 2020

 

Preparation:

Before beginning to read this short service, you may wish to find a space for prayer in front of a cross, a candle, or a special place.  

 

May the light of Christ, rising in glory, banish all darkness from our hearts and minds.

 

The Acclamation of Christ at the Dawning of the Day 

 

O Lord, open our lips

and our mouth shall proclaim your praise.

 

May Christ, the true, the only light

banish all darkness from our hearts and minds.

 

O come, let us sing to the Lord; 

let us heartily rejoice in the rock of our salvation. 

Let us come into his presence with thanksgiving 

and be glad in him with psalms.

For the Lord is a great God 

and a great king above all gods. 

Come, let us worship and bow down 

and kneel before the Lord our Maker.

For he is our God; 

we are the people of his pasture and the sheep of his hand. 

 

Glory to the Father and to the Son

and to the Holy Spirit;

as it was in the beginning is now

and shall be for ever. Amen.

 

Blessed are you, creator of all,

to you be praise and glory for ever.

As your dawn renews the face of the earth

bringing light and life to all creation,

may we rejoice in this day you have made;

as we wake refreshed from the depths of sleep,

open our eyes to behold your presence

and strengthen our hands to do your will,

that the world may rejoice and give you praise.

Blessed be God, Father, Son and Holy Spirit.

Blessed be God for ever.

 

 
The Collect
Silence is kept.
Almighty Lord and everlasting God,
we beseech you to direct, sanctify and govern
both our hearts and bodies
in the ways of your laws
and the works of your commandments;
that through your most mighty protection, both here and ever,
we may be preserved in body and soul;
through our Lord and Saviour Jesus Christ,
who is alive and reigns with you,
in the unity of the Holy Spirit,
one God, now and for ever.
Amen
The First Hymn
Be Thou, my Guardian and my Guide:   please access Simon's accompaniment here: 
1 Be thou my guardian and my guide,
and hear me when I call;
let not my slippery footsteps slide,
and hold me lest I fall.
2 The world, the flesh, and Satan dwell
around the path I tread;
O save me from the snares of hell,
thou quickener of the dead.
3 And if I tempted am to sin,
and outward things are strong,
do thou, O Lord, keep watch within,
and save my soul from wrong.
4 Still let me ever watch and pray,
and feel that I am frail;
that if the tempter cross my way,
yet he may not prevail.
The First Reading:
Isaiah 55: 1-5
Psalm 145: 8-9, 15-end
Refrain:    Great is the Lord and highly to be praised.
8    The Lord is gracious and merciful,  ♦
long-suffering and of great goodness. [R]
9    The Lord is loving to everyone  ♦
and his mercy is over all his creatures.
15  The Lord upholds all those who fall  ♦
and lifts up all those who are bowed down.
16  The eyes of all wait upon you, O Lord,  ♦
and you give them their food in due season.
17  You open wide your hand  ♦
and fill all things living with plenty. [R]
18  The Lord is righteous in all his ways  ♦
and loving in all his works.
19  The Lord is near to those who call upon him,  ♦
to all who call upon him faithfully.
20  He fulfils the desire of those who fear him;  ♦
he hears their cry and saves them.
21  The Lord watches over those who love him,  ♦
but all the wicked shall he destroy.
22  My mouth shall speak the praise of the Lord,  ♦
and let all flesh bless his holy name for ever and ever.
Refrain:    Great is the Lord and highly to be praised.
King of the universe,
you show the bright glory of your reign
in acts of mercy and enduring love;
raise the spirits of the downcast
and restore those who have fallen away,
that we may sing for ever of your love;
through Jesus Christ our Lord. 
Amen
The Second Reading:
Romans 9: 1-5
The Gospel:
Matthew 14: 13-21
Homily
As we read our Gospel passage this morning no doubt there was for all of us a feeling of "Oh it's that story about the loaves and fishes. Heard it hundreds of times before!"  Well yes, it certainly is a familiar story, but a good one, in fact so good that it appears, unusually, in all four gospels.
But it starts with these words: "Now when Jesus heard this, He withdrew from there in a boat to a deserted place by himself" Why? Why did he want to be on his own? Well it was the news that John the Baptist, his cousin John, was dead, killed, murdered at the whim of a woman by a tyrant king.
In recent weeks we have seen a number of deaths, some from the Covid virus, others from other medical conditions or  "natural causes" but all followed by grief and sorrow as we try to come to terms with our loss. We need at some stage to be on our own, away from well-meaning friends and relations. Not to be selfish or unsociable but to be spiritually and physically recharged. Jesus needed this as much as you and I, for he was fully human with the same needs as us. Fully human, but also fully divine, and his solitude is swiftly interrupted as he encountered crowds who have followed him, and even in his grief he takes pity on them. It's back to healing the sick, displaying the compassion for which he has acquired such a reputation that 5,000 people are prepared to stay out on a remote hillside all day in the hope of getting near to him.
Now if we can readily identify with the Jesus who grieves for his lost relative, what follows, the feeding of 5,000 people from five loaves and two small fishes strains our credulity somewhat.
The fact that this story appears in all four gospels highlights its importance to the early Christians. It's telling probably owes something to the Communion service. In John's gospel the teaching about the communion service is closely associated with the feeding of the five thousand. Indeed some scholars think that this was only a token meal with the people each receiving only a fragment of food. Some say that the people just shared the food they had brought with them, and the first Christians turned the incident into a miracle. There's not a great deal of point in discussing whether or not this incident is reliably recorded, for we can never know for sure the truth of what actually went on. We cannot separate fact from fiction if fiction there be, but we can ask what is going on here?
At various times I have considered this story from the point of view of the surprised small boy who gave up his packed lunch, or the disciples who  handed over the food, like the deacons at the communion service in the early church.
If we are looking for large gestures we certainly get them in Jesus's miracles or signs. If we regard these just as gestures though, even extravagant ones, we miss the point. We would be seeing these as signs of a supernatural power demonstrating itself in just the sort of way which Jesus resisted when tempted by the devil in the wilderness. He wasn't doing this to prove he could. It was a demonstration of love and compassion, and the power came from his Heavenly Father.
If we pause for a moment we shouldn't be surprised either at this compassion, or the scale of it, for as usual we are expecting too little of God. You may remember that Peter had the same trouble when he asked Jesus how many times he should forgive his enemy? Seven times? We can imagine Peter thinking to himself, "What a ridiculously large number, but at least it proves I'm prepared to play the game!" and he gets the shattering reply, "not 7 but 70 times 7!!"
So God is extravagant in his forgiveness too. How else can you and I cope with our sorrow following with the death of a loved one except by recognising that thanks to God's grace they, and one day we too, will be re-united with our creator. Which brings us back to the reason for Jesus seeking solitude in the first place,
If the early Christians enhanced this story in some way it was only to try and impress upon their listeners the greatness of Christ's power. If we choose solitude with God then it is far more than "getting away from it all". It is about deepening our relationship with God and Jesus knew what neither his disciples nor the crowd knew, that it was/is vital for spiritual survival. They left that kind of solitude to him, much as in our society we are happy to leave it to our religious communities. For lots of people, solitude and in particular silence is threatening so they fill it with "busyness" or their favourite music.
It is interesting that in our Common Worship services there are periods of silence proscribed. Before the collect for example, and before the post communion prayer. We need silence in our worship as much as in our lives. Many people who attend the 8am communion series say they love the quiet of the early morning.
So back to our story. Jesus fed the crowd and then he sent his disciples away, so that once again he could be on his own. He "dismissed" them, just as at the end of the Communion service the minister dismisses the congregation with the words "Go in Peace to love and serve the Lord". "Go in peace", go in love and friendship with each other, but also go quietly, go peaceably and try to find a quiet spot for the two of you, you and God in the week ahead. 
John Staples
Second Hymn
Guide Me, O Thou Great Redeemer: https://youtu.be/YDqhTGKRri4
1 Guide me, O thou great Redeemer,
pilgrim through this barren land;
I am weak, but thou art mighty;
hold me with thy powerful hand.
Bread of heaven, bread of heaven,
feed me now and evermore.
2 Open now the crystal fountain,
whence the healing stream doth flow.
Let the fiery cloudy pillar
lead me all my journey through.
Strong Deliverer, strong Deliverer,
be thou still my strength and shield.
3 When I tread the verge of Jordan,
bid my anxious fears subside.
Death of death, and hell's Destruction,
land me safe on Canaan's side.
Songs and praises, songs and praises
I will ever give to thee. 
Prayers
Heavenly Father, we pray for your Church in all the world, especially for this Diocese of Salisbury and for Nicholas and Karen our Bishops.  We pray for the Church in Swanage and Studland and for all engaged in ministry and mission.  Bless visitors to this Isle of Purbeck.  Give them rest and happy a holiday; may their travelling be safe and let them take home in their hearts a little of the beauty and peace of this place.
Lord, in your mercy
Hear our prayer
Lord Jesus, you taught your followers to lay up treasure in heaven and not to rely upon the fleeting security of this world's wealth; bring to our awareness our own attitudes towards what we possess and help us to see more clearly how best to use the resources we have.  We pray for the nations of the world, and especially our own country, as with compassion, equity and justice as well as with discernment and mercy they may respond to those in poverty and distress, at home and abroad.  We pray for those who are vulnerable: the sick and injured, the refugee and the bereaved, and all who are caught in regions of conflict.
Lord, in your mercy
Hear our prayer
Lord Jesus Christ, you came amongst us as one who shows what it means to be a follower of you, by all you did and said.  You taught your followers to be active and to be still; to work and to rest; to proclaim as well as to live the Gospel by example.  Continue, we pray, to make known the ways of love and joy and peace. Keep your people conscious of the need to work for a just and free world, for reconciliation, an end to poverty and prejudice.   Grant to our national politicians wisdom in their deliberations and direction in their decisions, and in local government, bless the town council of Swanage, and parish council of Studland, and all who live and work here and those who visit us from abroad.
Lord, in your mercy
Hear our prayer
Lord, we remember before you the sick in body, mind and spirit.  Bring healing to those who have asked for our prayer as we bring them to mind in a moment of silence:
Silence
May your blessing rest on those for whom we pray, known or unknown; and may the comfort of your Holy Spirit rest on the bereaved, the distressed, those living through times of doubt and hopelessness.  Give strength to the weak, rest to the weary, support and reassurance to all who are close to death.  Stand beside, and when needed carry, all who are exhausted with caring for others assuring them that their loved one is carried too.
Lord, in your mercy
Hear our prayer
Merciful Father accept these our prayers for the sake of your Son, our Saviour, Jesus Christ. Amen
The Peace
The risen Christ came and stood among his disciples and said, "Peace be with you."  Then were they glad when they saw the Lord
The Lord's Prayer
A few moments of silence before we pray:
Strengthen for service, Lord,
the hands that have taken holy things;
may the ears which have heard your word
be deaf to clamour and dispute;
may the tongues which have sung your praise be free from deceit;
may the eyes which have seen the tokens of your love
shine with the light of hope;
and may the bodies which have been fed with your body
be refreshed with the fullness of your life;
glory to you for ever.
Amen.
Conclusion
The Lord bless us and keep us:
Amen.
The Lord make his face to shine upon us,
and be gracious to us:
Amen.
The Lord lift up his countenance upon us
and give us peace:
Amen
Numbers 6.24-26
The Lord God almighty, Father, Son, and Holy Spirit,
the holy and undivided Trinity,
guard us, save us,
and bring us to that heavenly city,
where he lives and reigns for ever and ever.
Amen.
"Finale" from Sonata no. 6 - Mendelssohn: https://youtu.be/rPBPqi6jixc
If you would like to make a donation to the church in Swanage, we will be most grateful. At present this is best done by BACS of which the details are:
Nationwide Building Society
Account name: Swanage PCC
Account Number: 70585005
Sort code: 07-00-55
Please give your name as reference.