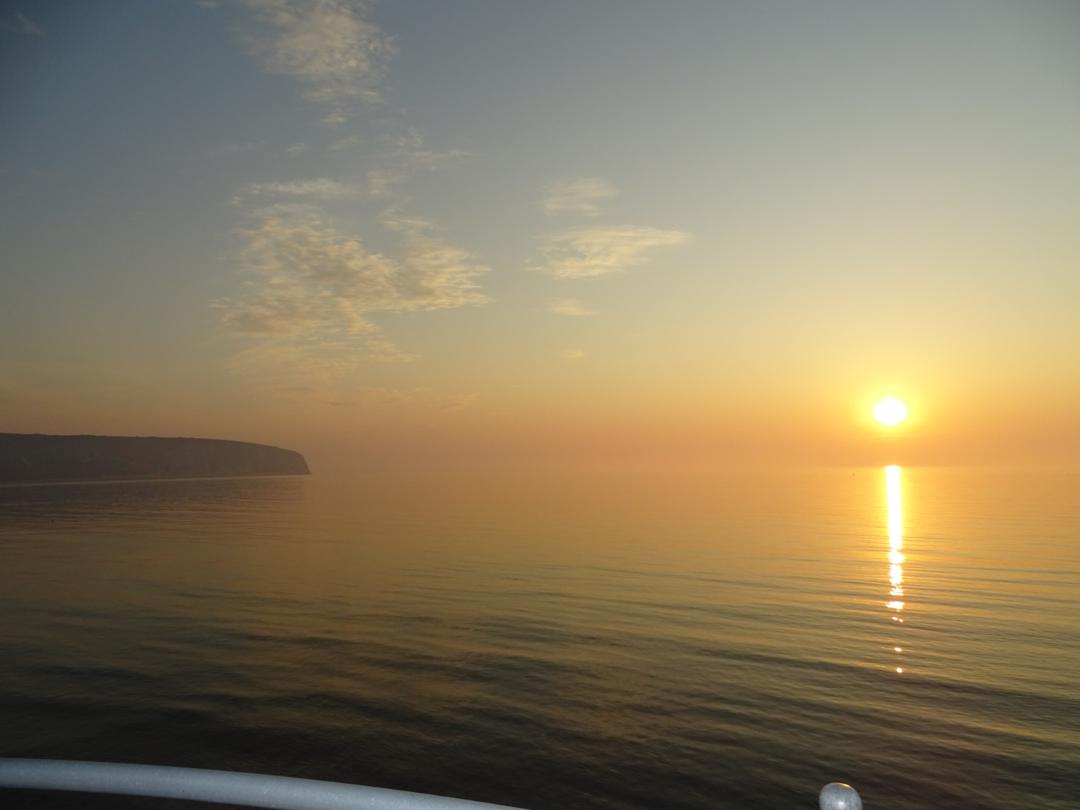 ---
A Service for the Fifth Sunday of Easter
Preparation:
Before beginning to read this short service, you may wish to find a space for prayer in front of a cross, a candle, or a special place.  During the Easter Season we call to mind the days when our Lord passed from death to life and appeared to his disciples and spoke with them.  
May the light of Christ, rising in glory, banish all darkness from our hearts and minds.
Alleluia.  Christ is risen.
He is risen indeed.  Alleluia
The Collect
Let us pray that we may walk the risen life of Christ in glory.
Silence is kept.
Risen Christ,
your wounds declare your love for the world
and the wonder of your risen life:
give us compassion and courage
to risk ourselves for those we serve,
to the glory of God the Father.
Amen.
The First Hymn
How Sweet The name of Jesus Sounds:  - please access Simon's accompaniment here: 
How sweet the Name of Jesus sounds
In a believer's ear!
It soothes his sorrows, heals his wounds,
And drives away his fear.
It makes the wounded spirit whole,
And calms the troubled breast;
'Tis manna to the hungry soul,
And to the weary rest.
Dear Name! the Rock on which I build;
My shield and hiding-place;
My never-failing treasury, filled
With boundless stores of grace.
Jesus, my Shepherd, Brother, Friend,
My Prophet, Priest, and King;
My Lord, my Life, my Way, my End,
Accept the praise I bring.
Weak is the effort of my heart,
And cold my warmest thought;
But when I see Thee as Thou art,
I'll praise Thee as we ought.
Till then I would Thy love proclaim
With every fleeting breath;
And may the music of thy Name
Refresh my soul in death
The Reading:
Acts 7: 55-end
The Gospel:
John 14: 1-14
Homily
The beginning of chapter 14 of St John's Gospel must be one of the most familiar passages in all Scripture, as they are the verses read at many funeral services up and down the country.  The Gospel appointed for this Sunday is an extended text from that commonly heard, and includes not only the questioning of Thomas, but also that of Philip.  On Jesus declaring that he is to go away and prepare a place for his followers, Thomas asks, "Lord, we do not know where you are going; how can we know the way?"  Whilst Philip's problem is encapsulated in his request, "Lord, show us the Father and we shall be satisfied."
Jesus answers Thomas with, "I am the way, and the truth, and the life," and Philip with, "He who has seen me has seen the Father."  Very likely the disciples took these replies as somewhat enigmatic, but for us they are familiar and reassuring. We may look to Christ and in him see the very pattern and nature of God and if we follow him we shall be led into truth and life.  It is indeed a wonderful passage that brings comfort and encouragement to us all.
The last two verses of today's Gospel spell out the ramifications of this teaching, as Jesus indicates to his disciples that they will not always be simply the listener, the follower, the disciple.  They shall also be doers of the words they hear.   They must ask too; that in calling on the name of Jesus, the Father will know that they seek the glory of God, and the will of him who has sent them.  
The passage before us today has a lovely flow of thought, and it generates energy in the hearts and minds of those who read it.  It starts in a passive, comforting way, of setting troubled souls at peace.  It goes through a transition, thanks to Philip's perceptive question, of drawing from Jesus the unity of purpose and character between himself and his Father, and then it opens the further possibility of how life may look for the followers of Jesus, as they seek prayerfully to fulfil the works of God.  It is all so positive and encouraging.
Somehow, I imagine John, sitting there listening to all of this and placing a mental note of, "I need to remember this", beside it, like a highlighter pen on a handout in a lecture, or, more likely these days, copying the link from an online quote for future use, to be shared on social media via tablet or phone.  Instead, we have the words of Christ from two thousand years ago recorded by his beloved disciple, having been, originally, lovingly copied by hand, and then translated countless times, and over the course of many years, and passing through many hands, brought before us today.
John Mann
Second Hymn
Ye that know the Lord is Gracious:https://youtu.be/mxFFieogoy4
Ye that know the Lord is gracious,
ye for whom a cornerstone
stands, of God elect and precious,
laid that ye may build thereon,
see that on that sure foundation
ye a living temple raise,
towers that may tell forth salvation,
walls that may re-echo praise.
Living stones, by God appointed
each to his allotted place,
kings and priests, by God anointed,
shall ye not declare his grace?
Ye, a royal generation,
tell the tidings of your birth,
tidings of a new creation
to an old and weary earth.
Tell the praise of him who called you
out of darkness into light,
broke the fetters that enthralled you,
gave you freedom, peace and sight:
tell the tale of sins forgiven,
strength renewed and hope restored,
till the earth, in tune with heaven,
praise and magnify the Lord
Prayers
Almighty God grant us hearts alive in the Spirit of the risen Christ as we bring our intercessions before your throne of mercy and grace
Almighty God we pray for the Church of which we are a part: the Church of Jesus Christ throughout the world; and for all the congregations of the Swanage and Studland team of churches, as well as our sisters and brothers in all the other churches of Swanage.  We ask your blessing especially on this Diocese of Salisbury and for Nicholas and Karen our bishops.   We also pray today, at the beginning of Christian Aid Week, for the Swanage Christian Aid Committee and for all the work of Christian Aid throughout the world.
Lord, in your mercy.
Hear our prayer.
Lord, we prayer for your merciful guidance on the nations of the world, especially those which are going through extended periods of conflict and instability.  As we pray, we remember the refugees and those you are being held captive, especially praying for those whose future seems hopeless to them.  As 75 years ago Europe was emerging from a crippling war, we bring before you today all whose vocation is to build up in love those whose lives are broken, as we plead for mercy and forgiveness for our mistakes, and plead for energy and intent to help where we can in the days to come.
Lord, in your mercy.
Hear our prayer.
Father, bring your grace and comfort to our community here in Swanage, as we pray for all who are at work through the days of the health crisis in which we find ourselves, and for those who would like to be out and busy, but are confined.  Bring strength to those in our schools, hospitals, care homes, shops, and other essential institutions serving the public in these times of anxiety.  We pray for all in positions of authority in the nation as they seek to guide the people of this country through this difficult period, and for local community leaders for all their care and direction.
Lord, in your mercy.
Hear our prayer.
Look in your mercy, Lord Jesus, and touch with your healing those who are unwell and those who care for the sick, and for the loved ones who bring comfort and support.  Especially, we pray for those from these parishes who are unwell, or frail from age, or the effects of surgery or illness in the near or distant past.  Help us to reach out to those who are part of our life as a worshipping community, but are unable to access our Sunday services.  We remember in our prayers too, all who have been recently bereaved, or who, through a time of anniversary, or for whatever reason, are especially affected by deep feelings of loss and loneliness today.
Lord, in your mercy.
Hear our prayer.
The Lord's Prayer
A few moments of silence before we say the….. 
Easter acclamations:
Alleluia. Christ is risen.
He is risen indeed. Alleluia.
Praise the God and Father of our Lord Jesus Christ.
He has given us new life and hope.
He has raised Jesus from the dead.
God has claimed us as his own.
He has brought us out of darkness.
He has made us light to the world.
Alleluia. Christ is risen.
He is risen indeed. Alleluia.
God the Father,
by whose love Christ was raised from the dead,
open to all who believe the gates of everlasting life.
Amen.
God the Son,
who in bursting from the grave has won a glorious victory,
give us joy as we share the Easter faith.
Amen.
God the Holy Spirit,
who filled the disciples with the life of the risen Lord,
empower us and fill us with Christ's peace.
Amen.
Allabreve in D J.S.Bach: https://youtu.be/LNwyvgl9mxQ