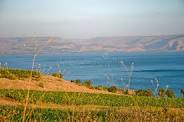 ---
A Service for the Sixth Sunday after Trinity, 19th July, 2020
Preparation:
Before beginning to read this short service, you may wish to find a space for prayer in front of a cross, a candle, or a special place.  
May the light of Christ, rising in glory, banish all darkness from our hearts and minds.
The Acclamation of Christ at the Dawning of the Day
O Lord, open our lips
and our mouth shall proclaim your praise.
May Christ, the true, the only light
banish all darkness from our hearts and minds.
O come, let us sing to the Lord; 
let us heartily rejoice in the rock of our salvation. 
Let us come into his presence with thanksgiving 
and be glad in him with psalms.
For the Lord is a great God 
and a great king above all gods. 
Come, let us worship and bow down 
and kneel before the Lord our Maker.
For he is our God; 
we are the people of his pasture and the sheep of his hand. 
Glory to the Father and to the Son
and to the Holy Spirit;
as it was in the beginning is now
and shall be for ever. Amen.
Blessed are you, creator of all,
to you be praise and glory for ever.
As your dawn renews the face of the earth
bringing light and life to all creation,
may we rejoice in this day you have made;
as we wake refreshed from the depths of sleep,
open our eyes to behold your presence
and strengthen our hands to do your will,
that the world may rejoice and give you praise.
Blessed be God, Father, Son and Holy Spirit.
Blessed be God for ever.
The Collect
Silence is kept.
Merciful God,
you have prepared for those who love you
such good things as pass our understanding:
pour into our hearts such love toward you
that we, loving you in all things and above all things,
may obtain your promises,
which exceed all that we can desire;
through Jesus Christ your Son our Lord,
who is alive and reigns with you,
in the unity of the Holy Spirit,
one God, now and for ever.
Amen
The First Hymn
Holy Spirit, Come , Confirm Me: please access Simon's accompaniment here: 
1 Holy Spirit, come, confirm us
in the truth that Christ makes known;
We have faith and understanding
through your helping gifts alone.
2 Holy Spirit, come, console us,
come as advocate to plead;
Loving Spirit from the Father,
grant in Christ the help we need.
3 Holy Spirit, come, renew us,
come yourself to make us live;
Holy through your loving presence,
holy through the gifts you give.
4 Holy Spirit, come, possess us,
you the love of Three in One;
Holy Spirit of the Father,
through your work in us begun.
The First Reading:
Wisdom of Solomon 12: 13, 16-19
Psalm 86: 11-end
Refrain:    All nations you have made shall come and worship you, O Lord.
11  Teach me your way, O Lord, and I will walk in your truth;  
knit my heart to you, that I may fear your name.
12  I will thank you, O Lord my God, with all my heart,  
and glorify your name for evermore;
13  For great is your steadfast love towards me,  
for you have delivered my soul from the depths of the grave. [R]
14  O God, the proud rise up against me
and a ruthless horde seek after my life;  
they have not set you before their eyes.
15  But you, Lord, are gracious and full of compassion,  
slow to anger and full of kindness and truth.
16  Turn to me and have mercy upon me;  
give your strength to your servant
and save the child of your handmaid.
17  Show me a token of your favour,
that those who hate me may see it and be ashamed;  
because you, O Lord, have helped and comforted me.
Refrain:    All nations you have made shall come and worship you, O Lord.
God of mercy,
who in your great love
drew your Son from the depths of the Pit,
bring your people from death to life,
that we may rejoice in your compassion
and praise you now and for ever. 
Amen
The Second Reading:
Romans 8: 12-25
The Gospel:
Matthew 13: 24-30, 36-43
Homily
Weeds or 'tares', as the Authorised Version of the Bible translates the word for the weed 'darnel', are a constant enemy of the gardener.  How easy gardening would be without weeds!  They come up with the tender plants that we have sown, and they always seem to be more vigorous than the prize flowers and vegetables that we see pictured on the seed packet: dock, thistle, bindweed, ground elder, creeping buttercup, and dandelion, not to mention couch grass, horsetails and so one could go on…  
All in all, this is a relevant parable for anyone trying to grow anything.  Specifically it is pointing to an annual problem; the sowing of a crop that quickly matures and is easily choked by a mass of fast-growing annual weeds.
In the case of the wheat-fields of Israel, there is one weed which has always caused problems - the weed darnel, and its specific name appears in this parable, but we do not see that from the English text.  Today the fields are probably sprayed to kill it off, but until comparatively recently farmers employed people to separate out the wheat from the darnel. No easy task.
The darnel seed could be picked out from amongst the wheat seed before it was milled.  As a rule, the separation of the darnel from the wheat was done, by hand, after the threshing, by spreading the grain on a large tray, then, looked over carefully, the darnel would literally be picked out, which was easily done at this point, though a laborious job, for, though the seed of each is much the same shape and size, the darnel is not golden but something between purple and slate grey.  
There are a number of things that emerge from this parable, not least the clear implication that evil isn't put into the world by God to test us, but is malicious and destructive, but perhaps more immediately thought-provoking is the way that the parable shows the intertwining of good and evil.  Behind that simple picture lie other related concerns, for, as good and evil are interwoven, so are underlying motives, whether good or evil emerges from them or not.
Truth, goodness, equality, have been bound up with lies, hypocrisy and prejudice throughout human history, and, as society has become somewhat unravelled in recent days, we are acutely aware of the need to ensure that humanity does not go soft on evil, and allow it to spread like the virus, because of indifference and inaction.  Jesus himself spoke vehemently against the evils of his day, and those who perpetrated them.
However, the separation between good and evil also requires great wisdom, or, to use the image of the parable, what is good and true may be uprooted with what is its opposite.  Individuals, families, churches, communities have been torn asunder by suspicion and gossip and a sowing of the seeds of discontent.  So awareness, care and, when it comes to it, fearless action, are all part of our contemplation as we look out on good crops and choking weeds, and decide how best to tease apart what it takes both courage and insight to separate wisely.
John Mann
Second Hymn
Once, Only Once: https://youtu.be/fAeMCBjUHAo
1 Once, only once, and once for all,
his precious life he gave;
before the Cross our spirits fall,
and own it strong to save.
2 'One offering, single and complete,'
with lips and heart we say;
but what he never can repeat
he shows forth day by day.
3 For, as the priest of Aaron's line
within the holiest stood,
and sprinkled all the mercy-shrine
with sacrificial blood;
4 So he who once atonement wrought,
our Priest of endless power,
presents himself for those he bought
in that dark noontide hour.
5. His manhood pleads where now it lives
on heaven's eternal throne,
and where in mystic rite he gives,
its presence to his own.
6 And so we show thy death, O Lord,
till thou again appear;
and feel, when we approach thy board,
we have an altar here.
Prayers
We give thanks to you, our risen Lord Jesus, for as you were sent by the Father, so you send us, and show us the way to declare your ways to the world..
Equip your Church with the gifts to fulfil our calling that we may be loved as you loved, serve as you served, and willingly follow your lead. 
Lord, hear us.
Lord, graciously hear us.
We praise you and we bless you, our risen Lord Jesus, King of glory for you breathed new life into your astonished disciples.
As you turned unutterable grief into unshakeable joy, so renew and refresh your turbulent world and establish now your reign of peace.
Lord, hear us.
Lord, graciously hear us.
We praise you and we bless you, our risen Lord Jesus, King of glory for you come to us even in our doubting, when evil assails us and when we are troubled as to where truth lies.  
Through the sovereign work of your Spirit, and the loving hands of your people, continue to guide as and to reveal yourself where doubt appears stronger than faith.
Lord, hear us.
Lord, graciously hear us.
We praise you and we bless you, our risen Lord Jesus, King of glory for at the lakeside you showed concern for the daily needs of your disciples.
As you guided them to fill their nets with fish, so guide all who are hungry till their hunger is satisfied in you.
Lord, hear us.
Lord, graciously hear us.
We praise you and we bless you, our risen Lord Jesus, King of glory, for even in the glorious victory of the resurrection you understood the failure of Peter who denied you.
As you restored him to relationship with you, remember all who feel downcast and worthless in the world's eyes and give them a sense of purpose and value.
Lord, hear us.
Lord, graciously hear us.
We praise you and we bless you, our risen Lord Jesus, King of glory, for you took the risk of passing your mission to frail disciples.
As you commissioned them to go into the world, so may all the world come to you, the King of nations.
Lord, hear us.
Lord, graciously hear us.
Praise to you Lord Jesus:
Dying you destroyed our death,
rising you restored our life:
Lord Jesus, come in glory.
The Peace
The risen Christ came and stood among his disciples and said, "Peace be with you."  Then were they glad when they saw the Lord
The Peace of the Lord be always with us
The Lord's Prayer
A few moments of silence before we pray:
God of our pilgrimage,
you have led us to the living water:
refresh and sustain us
as we go forward on our journey,
in the name of Jesus Christ our Lord.
Amen.
Conclusion
The Lord bless us and keep us:
Amen.
The Lord make his face to shine upon us,
and be gracious to us:
Amen.
The Lord lift up his countenance upon us
and give us peace:
Amen
Numbers 6.24-26
The Lord God almighty, Father, Son, and Holy Spirit,
the holy and undivided Trinity,
guard us, save us,
and bring us to that heavenly city,
where he lives and reigns for ever and ever.
Amen.
Wir glauben all einen Gott - J.S.Bach: https://youtu.be/UyaxH4JxgJk
If you would like to make a donation to the church in Swanage, we will be most grateful. At present this is best done by BACS of which the details are:
Nationwide Building Society
Account name: Swanage PCC
Account Number: 70585005
Sort code: 07-00-55
Please give your name as reference.