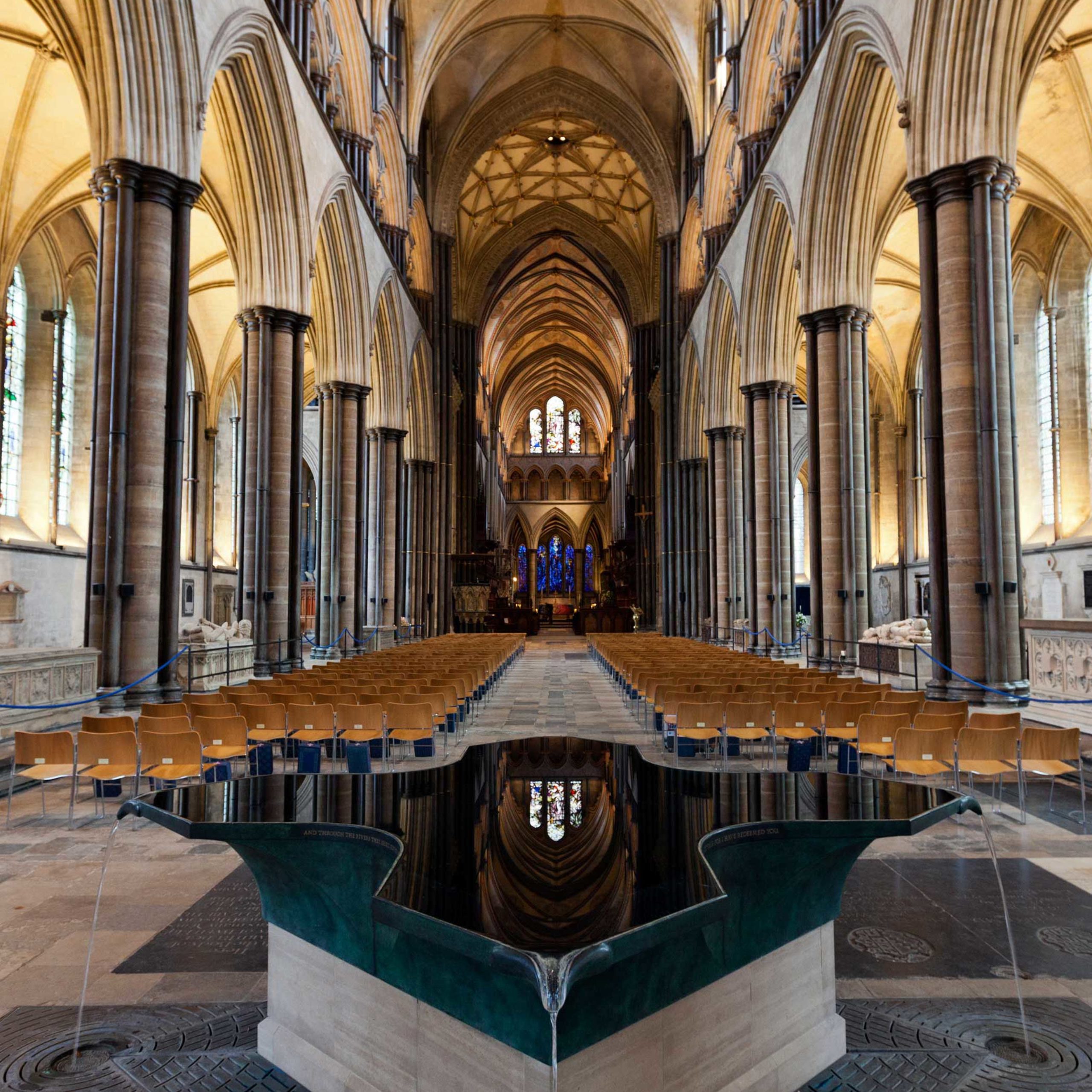 Saturday 5th October 2019 – Salisbury Cathedral, 5.30pm
Every year the RSCM Council confers Honorary Awards on those who have made outstanding contributions to church music. This year Simon Lole, Director of Music at St Mary's Church, along with a number of other recipients, will be presented with the award by the Director of the RSCM at evensong in the cathedral on 5th October.
---
The following information is from the RSCM about this event:
This year's Celebration Day is taking place on 5 October 2019 at Salisbury Cathedral with Evensong starting at 5.30pm and lasting approximately an hour. All are welcome to attend the service and we look forward to seeing as many supporters as possible on the day.
Many heartfelt congratulations to all those receiving an RSCM Honorary Award this year as detailed below:
Fellows of the RSCM (FRSCM)
Awarded for achievements in church music and/or liturgy of international significance, or for exceptional musical and/or liturgical work within the RSCM:
Ann Bond
Michael Deasey
Keith and Kristyn Getty
Andrew Reid
Associates of the RSCM (ARSCM)
Awarded for achievements in church music and/or liturgy of national significance, or for important musical and/or liturgical work within the RSCM:
Tom Clammer
Michael Emerson
Michael Kleinschmidt
Simon Lole
Susan Jane Matthews
Andrew Morris
Carol Anne Taylor
David Wright
Honorary Members of the RSCM (HonRSCM)
Awarded for exceptional or very significant work that has contributed to the cause of church music and/or liturgy at international or national levels, or within the RSCM, but which is not primarily musical or liturgical:
Betsy Calhoun
Michael Perrier
Andrew Robinson
Shirley Rowson
Certificates of  Special Service (CERTSS)
Awarded for significant administrative work as a voluntary officer or member of staff within the RSCM; or an award for a significant contribution to church music and/or liturgy at a local level:
Andrew Benoy
Peter Elliott
Ronald Fletcher
Virginia Gallagher
Douglas Milsom