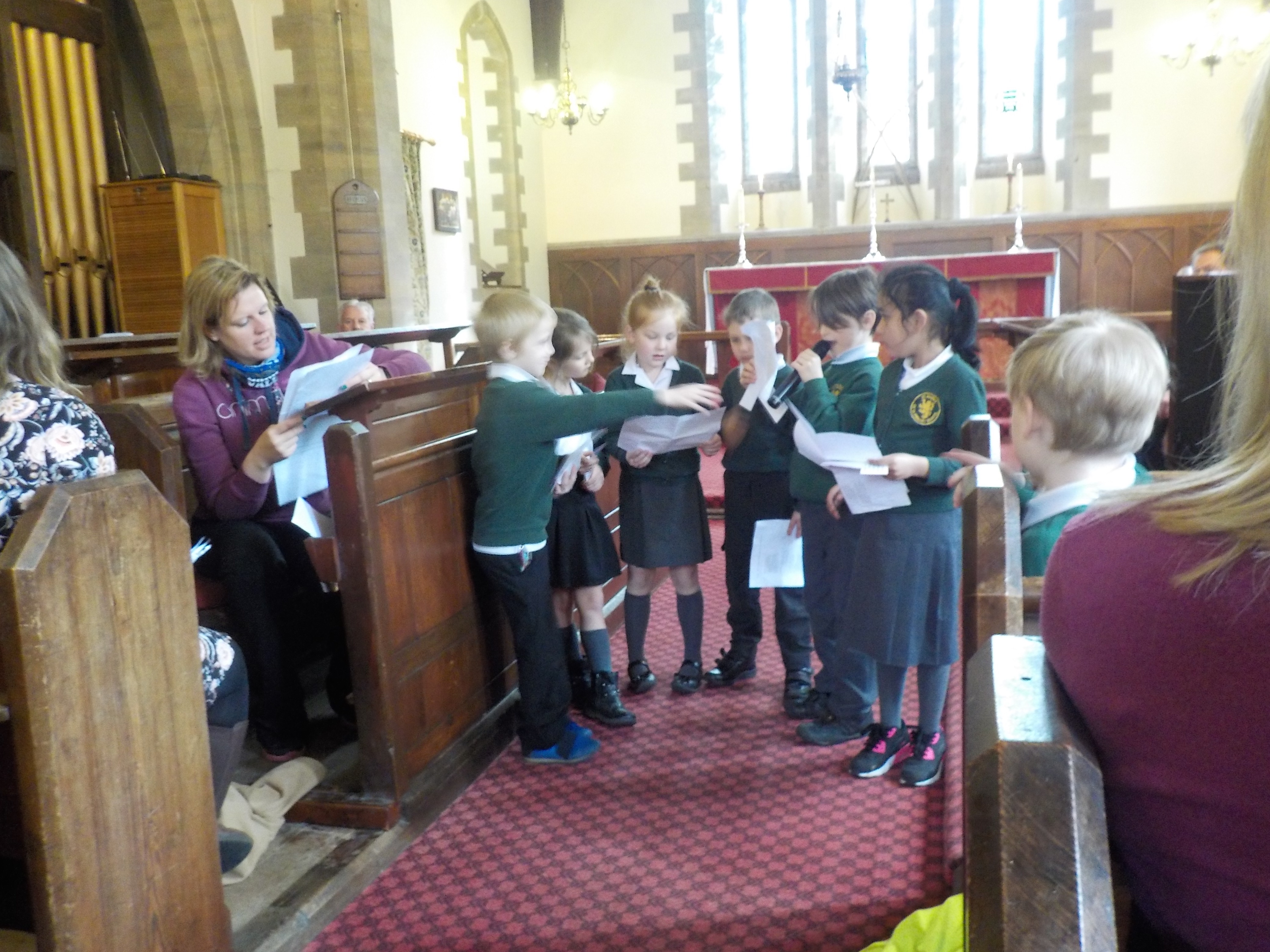 Very adept readers hand on the microphone as the story of Holy Week unfolds

---
The whole story of Holy Week and Easter was told by the children themselves from Palm Sunday to Easter Day both in the morning and in the afternoon.  The singing included "The Servant King" and "Is it I Lord?" with poetry and prayers.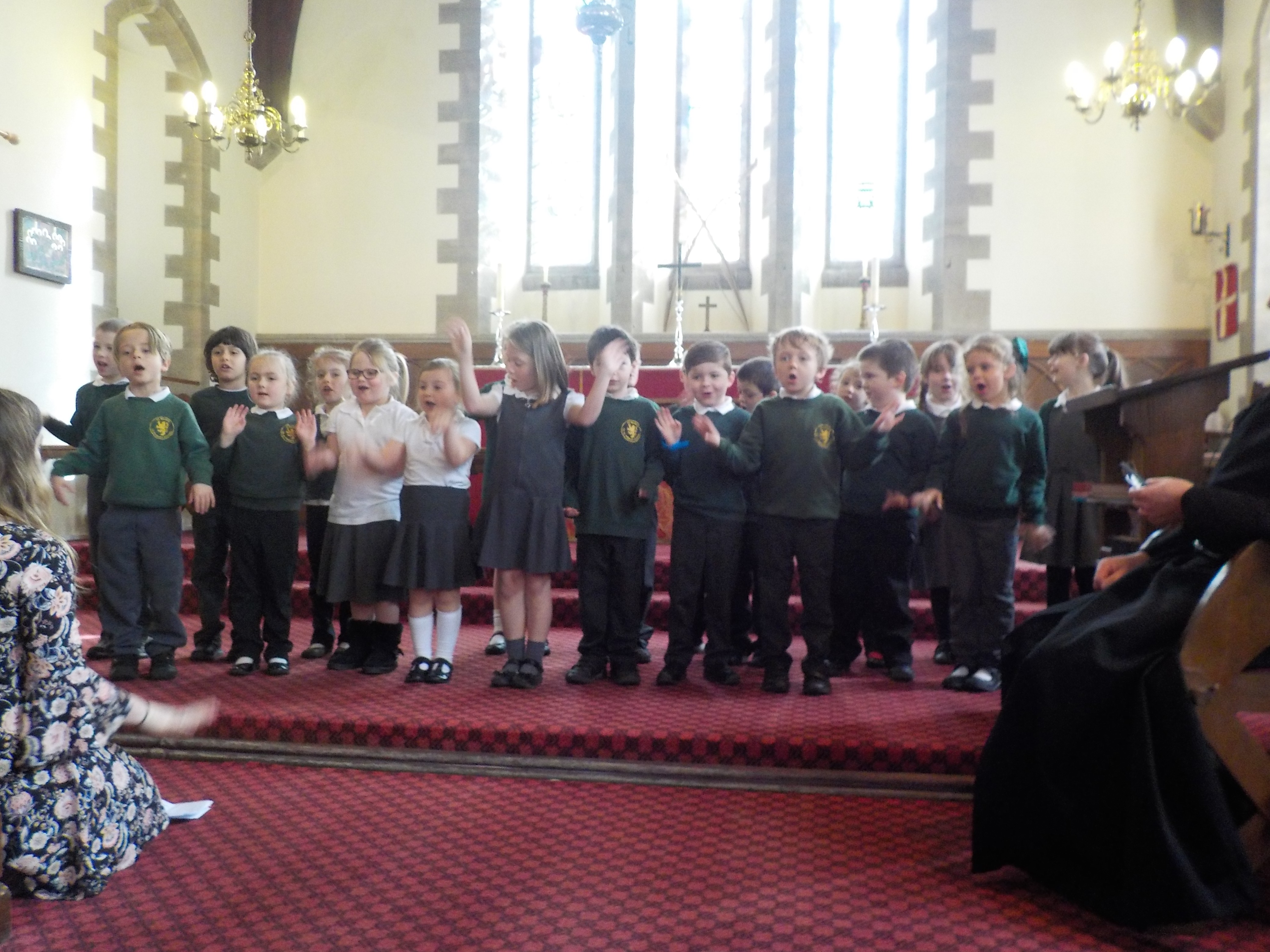 Actions to "Morning has Broken"

---
The children in the morning looked at the icon of the Last Supper in St Mark's which hangs to the north side of the chancel, noticing the gold haloes on Jesus and all the disciples except Judas.  Later the older children spent time looking around the church in the quiet and thought about the Good Friday Cross with Jesus hanging on it, high above the east window, and compared it to the empty Cross of the altar: the "Easter Cross" - with Christ risen and alive.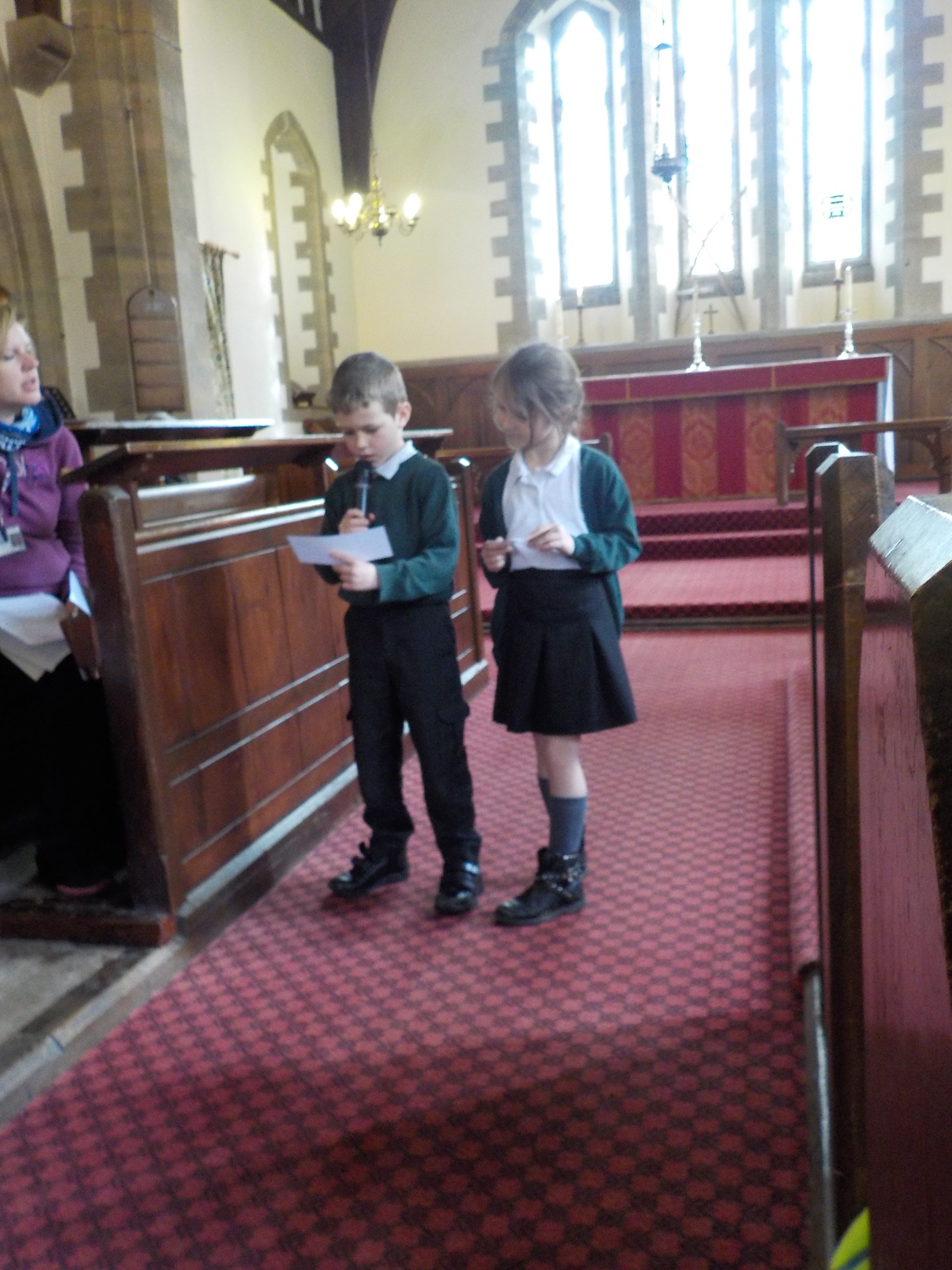 ---
Crosses were coloured and offered by every child in the school.  As is traditional in St Mark's, they will be attached to the reredos after Good Friday, and be in place for the rest of the year.  They were brought up in the afternoon service.
Reception class children singing their frog song! They were really good!