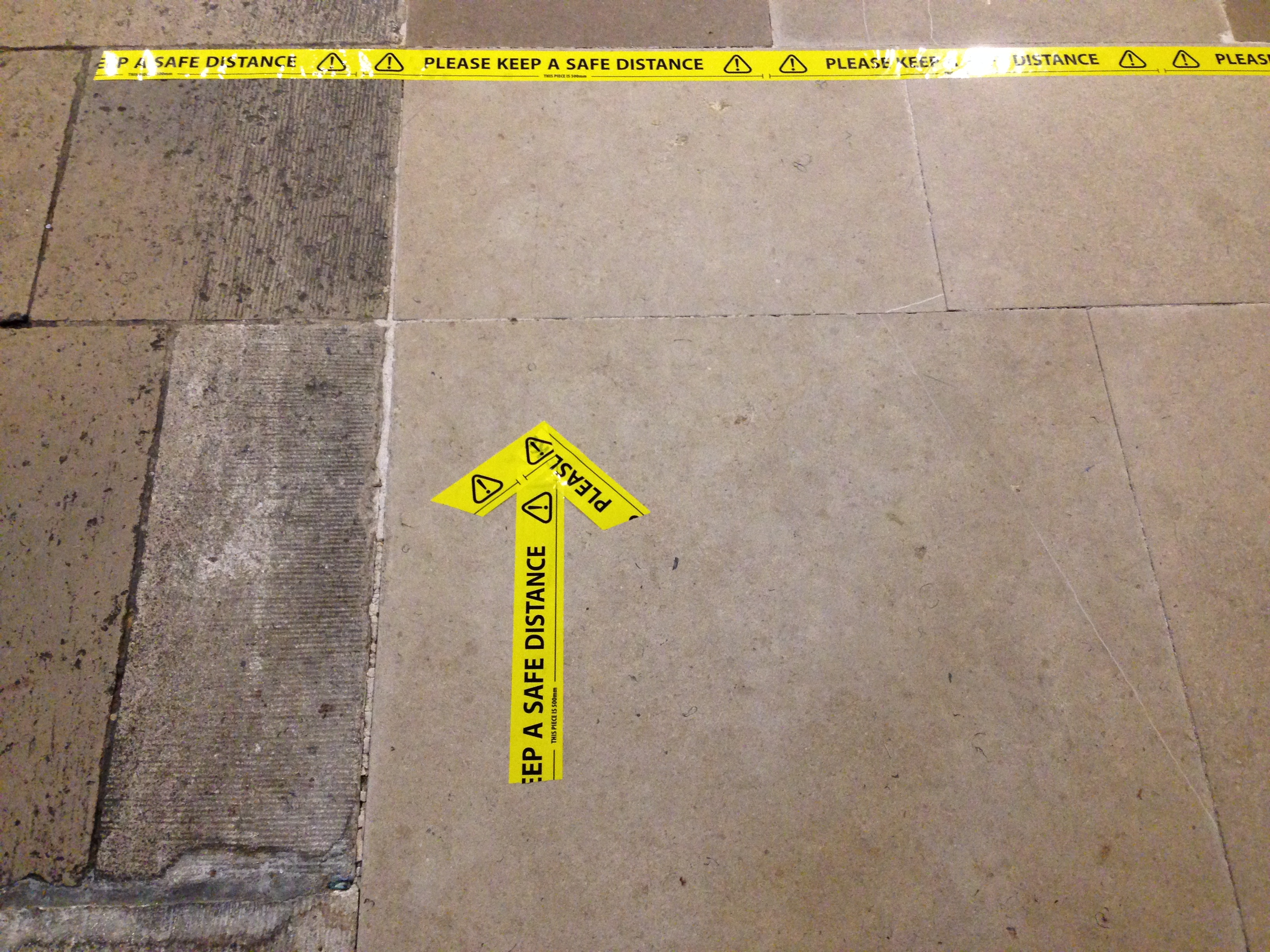 ---
The new restrictions on Churches during the four-week lockdown have been outlined by Bishop Nicholas for us:
In summary, the Regulations provide that private prayer in churches is permitted but not communal worship, though those leading worship online may do so in church. Funerals are limited to up to 30 people attending and linked commemorative events to 15 people attending. Weddings are not permitted except where one of those getting married is seriously ill and not expected to recover. These weddings are limited to six people. Services around Remembrance Day and on Remembrance Sunday are going to be the immediate challenge. You will want to find ways for representatives to keep an important national and local event on behalf of the whole community.
With regard to the final point, that of Remembrance Sunday, All Saints' is theming its recorded service this coming Sunday on Remembrance (please access the All Saints' website for the link: www.allsaints-swanage.org), St Nicholas' has arranged to move its out-door service onto zoom (and the link may be obtained from Rev'd Tony Higgins: revtonyhiggins@btinternet.com), whilst the service to be read on the Swanage and Studland Team website, is also linked to the theme of Remembrance.
A gathering of just six people is to be held at the War Memorial in Swanage for the two minutes silence at 3.00 p.m. on Sunday.  We hope that the short service to be held there will be live-streamed (details to be given soon).  The tenor bell at St Mary's will be tolled before and after the silence and people are asked to stand outside their front doors and take part in this short period of quiet reflection.
John Mann