Children (and adults!) have been trying to wrestle with the idea of God as Trinity: Three in One and One in Three.
Many of those leading worship and giving teaching slightly dread Trinity Sunday, not being sure we understand the Trinity ourselves - so describing it is a bit daunting.  Some brilliant ideas came up for Explore by zoom today, however, and we would like to share them:
First was using plaiting to show how three can be one.  
And then the "Living Stones" series (a children's resource for Churches) had an interesting water experiment that helped explain how God can be bigger than we understand - and that's OK! 
The kids then created crafts to help grownups like us - who struggle to understand the mystery of God - what God looks like.
Joyce made a picture of which she says:
"I have drawn me thinking about the last dinner -- bread, wine and fish". There is also a green Trinity heart in the picture.  
Lily produced a paper mache world. She says when she thinks of God she thinks of the World because God made the world.
Thank you to all the families who took part.  New ideas are always good to hear!
---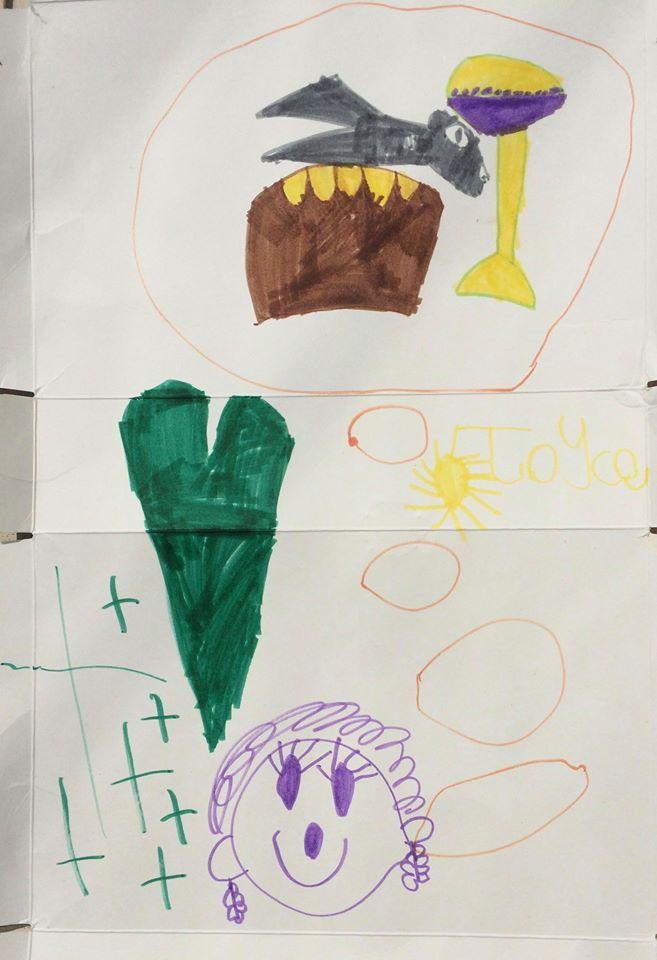 ---