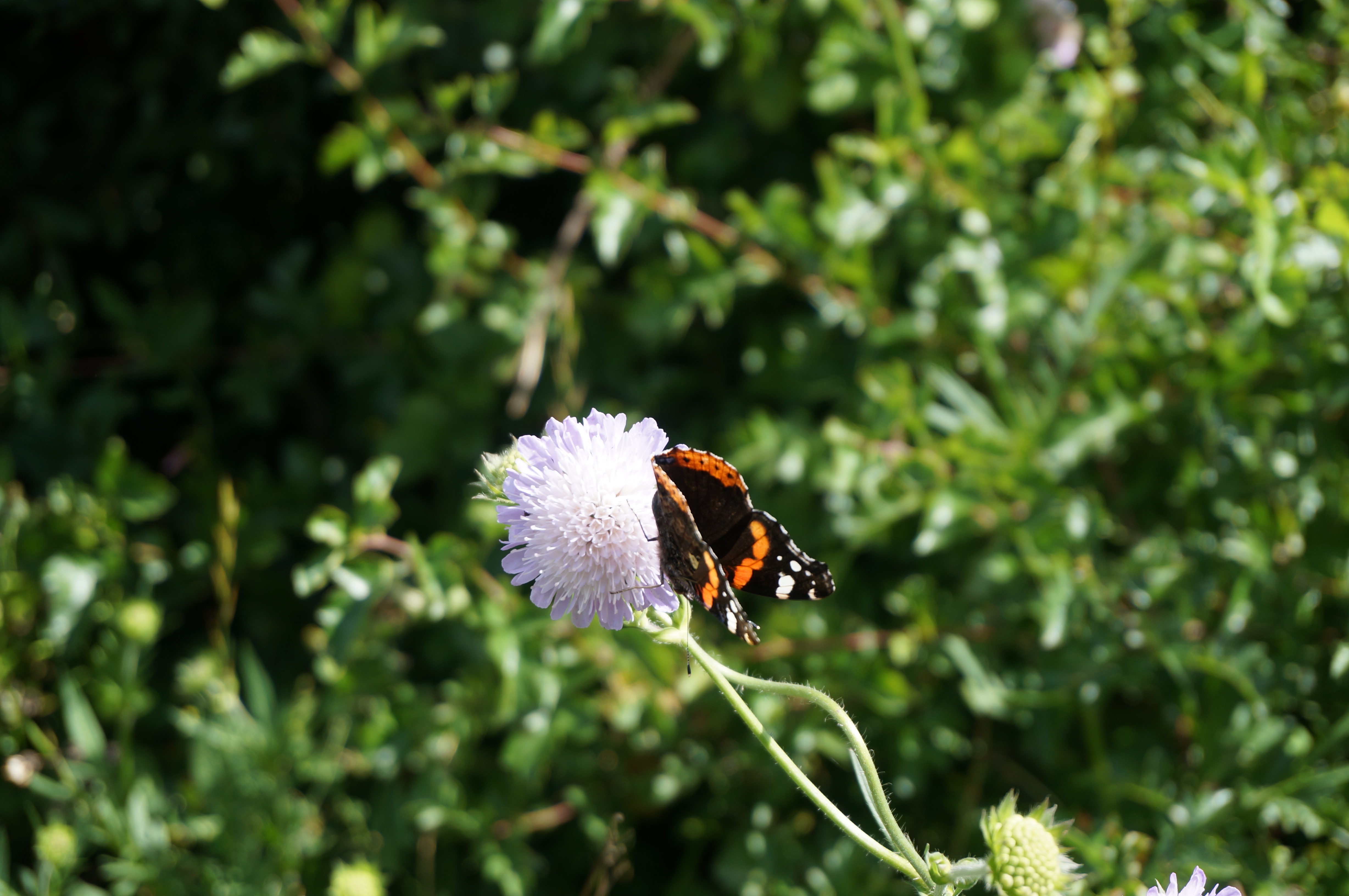 ---
A Service for the Twelfth Sunday after Trinity, 22nd August, 2021
Preparation:
Before beginning to read this short service, you may wish to find a space for prayer in front of a cross, a candle, or a special place. 
May the light of Christ, rising in glory, banish all darkness from our hearts and minds.
The Acclamation of Christ at the Dawning of the Day
O Lord, open our lips
and our mouth shall proclaim your praise.
May Christ, the true, the only light
banish all darkness from our hearts and minds.
O come, let us sing to the Lord;
let us heartily rejoice in the rock of our salvation.
Let us come into his presence with thanksgiving
and be glad in him with psalms.
For the Lord is a great God
and a great king above all gods.
Come, let us worship and bow down
and kneel before the Lord our Maker.
For he is our God;
we are the people of his pasture and the sheep of his hand.
Glory to the Father and to the Son
and to the Holy Spirit;
as it was in the beginning is now
and shall be for ever. Amen.
Blessed are you, creator of all,
to you be praise and glory for ever.
As your dawn renews the face of the earth
bringing light and life to all creation,
may we rejoice in this day you have made;
as we wake refreshed from the depths of sleep,
open our eyes to behold your presence
and strengthen our hands to do your will,
that the world may rejoice and give you praise.
Blessed be God, Father, Son and Holy Spirit.
Blessed be God for ever.
The Collect
Silence is kept.
Almighty and everlasting God,
you are always more ready to hear than we to pray
and to give more than either we desire or deserve:
pour down upon us the abundance of your mercy,
forgiving us those things of which our conscience is afraid
and giving us those good things
which we are not worthy to ask
but through the merits and mediation
of Jesus Christ your Son our Lord,
who is alive and reigns with you,
in the unity of the Holy Spirit,
one God, now and for ever.
Amen
The First Hymn
Father, hear the prayer we offer:   please access Simon's accompaniment here: 
1 Father, hear the prayer we offer:
not for ease that prayer shall be,
but for strength that we may ever
live our lives courageously.
2 Not for ever in green pastures
do we ask our way to be;
but the steep and rugged pathway
may we tread rejoicingly.
3 Not for ever by still waters
would we idly rest and stay;
but would smite the living fountains
from the rocks along our way.
4 Be our strength in hours of weakness,
in our wanderings be our guide;
through endeavour, failure, danger,
Father, be thou at our side.
The First Reading:
Joshua 24: 1-2a, 14-18
Then Joshua gathered all the tribes of Israel to Shechem, and summoned the elders, the heads, the judges, and the officers of Israel; and they presented themselves before God. And Joshua said to all the people, 'Thus says the Lord, the God of Israel: Long ago your ancestors—Terah and his sons Abraham and Nahor—lived beyond the Euphrates and served other gods.
'Now therefore revere the Lord, and serve him in sincerity and in faithfulness; put away the gods that your ancestors served beyond the River and in Egypt, and serve the Lord. Now if you are unwilling to serve the Lord, choose this day whom you will serve, whether the gods your ancestors served in the region beyond the River or the gods of the Amorites in whose land you are living; but as for me and my household, we will serve the Lord.'
Then the people answered, 'Far be it from us that we should forsake the Lord to serve other gods; for it is the Lord our God who brought us and our ancestors up from the land of Egypt, out of the house of slavery, and who did those great signs in our sight. He protected us along all the way that we went, and among all the peoples through whom we passed; and the Lord drove out before us all the peoples, the Amorites who lived in the land. Therefore we also will serve the Lord, for he is our God.'
Psalm 34: 15-end
Refrain:    O taste and see that the Lord is gracious.
15  The eyes of the Lord are upon the righteous  ♦
and his ears are open to their cry.
16  The face of the Lord is against those who do evil,  ♦
to root out the remembrance of them from the earth.
17  The righteous cry and the Lord hears them  ♦
and delivers them out of all their troubles.
18  The Lord is near to the brokenhearted  ♦
and will save those who are crushed in spirit. [R]
19  Many are the troubles of the righteous;  ♦
from them all will the Lord deliver them.
20  He keeps all their bones,  ♦
so that not one of them is broken.
21  But evil shall slay the wicked  ♦
and those who hate the righteous will be condemned.
22  The Lord ransoms the life of his servants  ♦
and will condemn none who seek refuge in him.
Refrain:    O taste and see that the Lord is gracious.
Send your holy angels
to watch over us, O God,
that on our lips will be found your truth
and in our hearts your love;
so we may ever taste your goodness
in the land of the living;
through Jesus Christ our Lord. 
The Second Reading:
Ephesians 6: 10-20
Finally, be strong in the Lord and in the strength of his power. Put on the whole armour of God, so that you may be able to stand against the wiles of the devil. For our struggle is not against enemies of blood and flesh, but against the rulers, against the authorities, against the cosmic powers of this present darkness, against the spiritual forces of evil in the heavenly places. Therefore take up the whole armour of God, so that you may be able to withstand on that evil day, and having done everything, to stand firm. Stand therefore, and fasten the belt of truth around your waist, and put on the breastplate of righteousness. As shoes for your feet put on whatever will make you ready to proclaim the gospel of peace. With all of these, take the shield of faith, with which you will be able to quench all the flaming arrows of the evil one. Take the helmet of salvation, and the sword of the Spirit, which is the word of God.
Pray in the Spirit at all times in every prayer and supplication. To that end keep alert and always persevere in supplication for all the saints. Pray also for me, so that when I speak, a message may be given to me to make known with boldness the mystery of the gospel, for which I am an ambassador in chains. Pray that I may declare it boldly, as I must speak.
The Gospel:
John 6: 56-69
Those who eat my flesh and drink my blood abide in me, and I in them. Just as the living Father sent me, and I live because of the Father, so whoever eats me will live because of me. This is the bread that came down from heaven, not like that which your ancestors ate, and they died. But the one who eats this bread will live for ever.' He said these things while he was teaching in the synagogue at Capernaum.
When many of his disciples heard it, they said, 'This teaching is difficult; who can accept it?' But Jesus, being aware that his disciples were complaining about it, said to them, 'Does this offend you? Then what if you were to see the Son of Man ascending to where he was before? It is the spirit that gives life; the flesh is useless. The words that I have spoken to you are spirit and life. But among you there are some who do not believe.' For Jesus knew from the first who were the ones that did not believe, and who was the one that would betray him. And he said, 'For this reason I have told you that no one can come to me unless it is granted by the Father.'
Because of this many of his disciples turned back and no longer went about with him. So Jesus asked the twelve, 'Do you also wish to go away?' Simon Peter answered him, 'Lord, to whom can we go? You have the words of eternal life. We have come to believe and know that you are the Holy One of God.' 
Homily
Today we complete our read through, Sunday by Sunday, of John chapter 6, that began on 25th July.   The chapter ends, rather abruptly in a way, with the response to our Lord's teaching on the Bread of Life causing some of his followers to fall away.  It is important to see here that John understands that Jesus is not contemplating a contrast between body and spirit, but rather that it is the spirit within us that gives life to the flesh.  Note, this is spirit with a small 's'; this is the spirit that is within all of us that is totally one with the body.  
Let us follow John's reasoning here a little further.  John sees the contrast as between what is life giving and life enhancing and that which is the opposite, so we need to read verse 63, for example, with this thought in mind: the spirit gives life, so without it the flesh is of "no avail", but that is not same as saying that the physical has no value.  This is a very important distinction.  Illustrated another way, the bread that we share at communion we believe is a vehicle for the grace of God to work in the Church and in our lives, but that same bread consumed not at a Eucharistic celebration, but simply as physical food, is still good and in its own way sustaining, but not eternally and inwardly; so we share food in the ministry of hospitality, very important in its own way, but of quite different understanding to the sacrament of Holy Communion.
In verse 60 we read that many disciples found what Jesus was teaching to be a 'hard saying', and maybe it was particularly so as he spoke in the synagogue in Capernaum, where there would naturally have been close examination as to what he was saying and the meaning that lay behind it.  It wasn't a hard saying because they couldn't understand it, it was simply difficult for them to believe, and in this sense hard to accept.  
In materialistic times the sacramental pattern of the Church can be viewed as possessing ritual of little or no importance or relevance to a Church that is out of touch with the world around it, but John's presentation of Christ's words in today's Gospel demonstrates just how vital is the teaching of our Lord in showing that the very opposite is true: Christ within us is eternally life-giving, and sacramentally we share this through the physical act of partaking together of the Lord's Supper - just as he commanded us.  Jesus said, "I am the Bread of Life".  He feeds us still, as we listen to his words and communicate in the bread and wine of the Eucharist.
John Mann
Second Hymn -
We Love the Place, O God: https://youtu.be/u2htXE7w_-o
1 We love the place, O God,
wherein thine honour dwells;
the joy of thine abode
all earthly joy excels.
2 It is the house of prayer,
wherein thy servants meet;
and thou, O Lord, art there
thy chosen flock to greet.
3 We love the sacred font;
for there the holy Dove
to pour is ever wont
his blessing from above.
4 We love thine altar, Lord;
O what on earth so dear?
for there, in faith adored,
we find thy presence near.
5 We love the word of life,
the word that tells of peace,
of comfort in the strife,
and joys that never cease.
6 We love to sing below
for mercies freely given;
but O we long to know
the triumph-song of heaven.
7 Lord Jesus, give us grace
on earth to love thee more,
in heaven to see thy face,
and with thy saints adore
Prayers
Lord, we pray for your Church in all the world, and especially for the churches of town of Swanage and Studland. As we look to the future in our own team of churches we pray for vision and discernment as we pray through plans to begin once again the process of the appointment of a new team vicar, and remember all those who are being newly ordained and commissioned during these months 
Lord, in your mercy
hear our prayer.
We pray for nations of the world, especially those at conflict one with another, or within their own land, and for the many vulnerable individuals brought to a state of utter desperation and hopelessness.  Grant to aid agencies and all who are bringing relief the strength and resources to meet the needs of all people on this earth, and to peacemakers the wisdom and determination to end war. 
Lord, in your mercy
hear our prayer.
Lord, we commend to your continual care the homes of this town of Swanage and the village of Studland. Put far from our homes every root of bitterness and the single-minded desire for worldly success, that the common good of all people may be furthered in these challenging times, with fear for health and jobs and security shared by those who through a compassionate word, or direct action, are able to help. Fill the hearts of the people with faith and the love of you. Bless the work of our Swanage town council and Studland parish council, and all organisations that are working for the good of the community.
Lord, in your mercy
hear our prayer.
Lord, we bring before you those who suffer. May we be aware of those around us who are in mental or physical pain. And give us the insight which will lead us to a way in which we can help them. 
Lord, in your mercy
hear our prayer.
Lord, from whom neither life nor death can separate those who trust in your love,  and whose love holds us all in your embrace; so unite us to yourself that in fellowship with you we may always be united to our loved ones. Give us courage, constancy and hope, through him who died and was buried and rose again for us.
We offer you our souls and bodies to do with you as you will.
Merciful Father accept these our prayers for the sake of your Son, our Saviour, Jesus Christ. Amen
The Peace
The risen Christ came and stood among his disciples and said, "Peace be with you."  Then were they glad when they saw the Lord
The Lord's Prayer
A few moments of silence before we pray:
God of constant mercy,
who sent your Son to save us:
remind us of your goodness,
increase your grace within us,
that our thankfulness may grow,
through Jesus Christ our Lord.
Conclusion
The Lord bless us and keep us:
The Lord make his face to shine upon us,
and be gracious to us:
The Lord lift up his countenance upon us
and give us peace:
Amen
Numbers 6.24-26
The Lord God almighty, Father, Son, and Holy Spirit,
the holy and undivided Trinity,
guard us, save us,
and bring us to that heavenly city,
where he lives and reigns for ever and ever.
Voluntary: Entree Pontificale - Bossi: https://youtu.be/SlCVKLguUak
If you would like to make a donation to the church in Swanage, we will be most grateful. At present this is best done by BACS of which the details are:
Nationwide Building Society
Account name: Swanage PCC
Account Number: 70585005
Sort code: 07-00-55
Please give your name as reference.