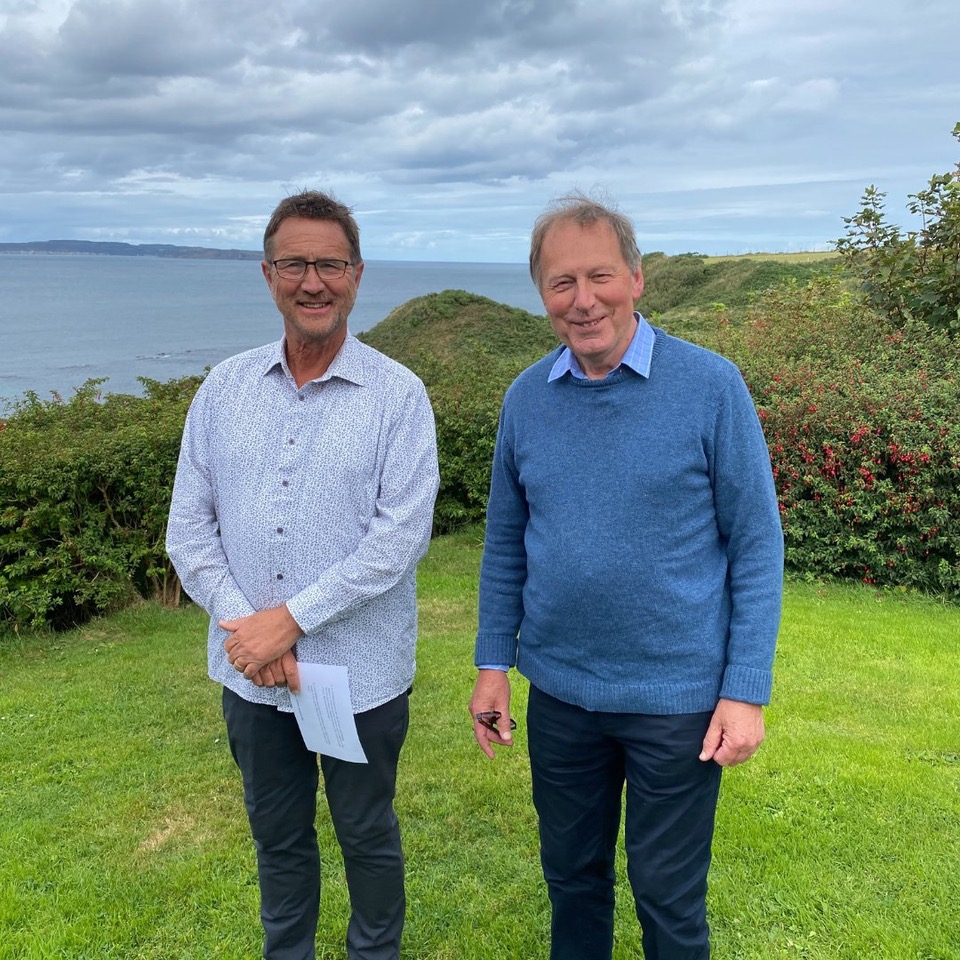 In August I spent a week filming in Northern Ireland for the Christian TV Broadcaster, TBNUK . This was the fourth series of my programme  
"Sacred Harmony", highlighting Christian music through the centuries.  You will remember that I recorded three programmes in Swanage last year.
The programmes will be aired during November and December  (They can be found on Freeview Channel 66, Sky Channel 582 or online at TBNUK.org).
I am joined on all the programmes by John Mann, who contributes a meditation at the end of each programme. There is also fabulous music sung by the Ulster Consort, whom I conducted in St Molua's Church Stormont, which looks stunning in the films.
The five programmes are individually themed.  The first one is all about St Patrick and features an interview with the Dean of Down, at the grave of St Patrick at Down Cathedral. It is to be broadcast on Tuesday 15th November at 10.00 p.m., and repeated on Wednesday 16th November at 5.30p.m. and Sunday 20th November at 12.30p.m.  The programmes continue on 'Belfast', the following week, with the same pattern of times of broadcast.  Then John and I visit Corrymeela for a programme on 'Reconciliation', and choose Londonderry/Derry for a programme on 'Hope for the Future', meeting Bishop Andrew Forster and visiting iconic places in the City. 
The fifth programme leads into Advent and Christmas with a short carol service.
 All the programmes will also be available 'on demand' via the TBNUK website www.tbnuk.org
Simon Lole