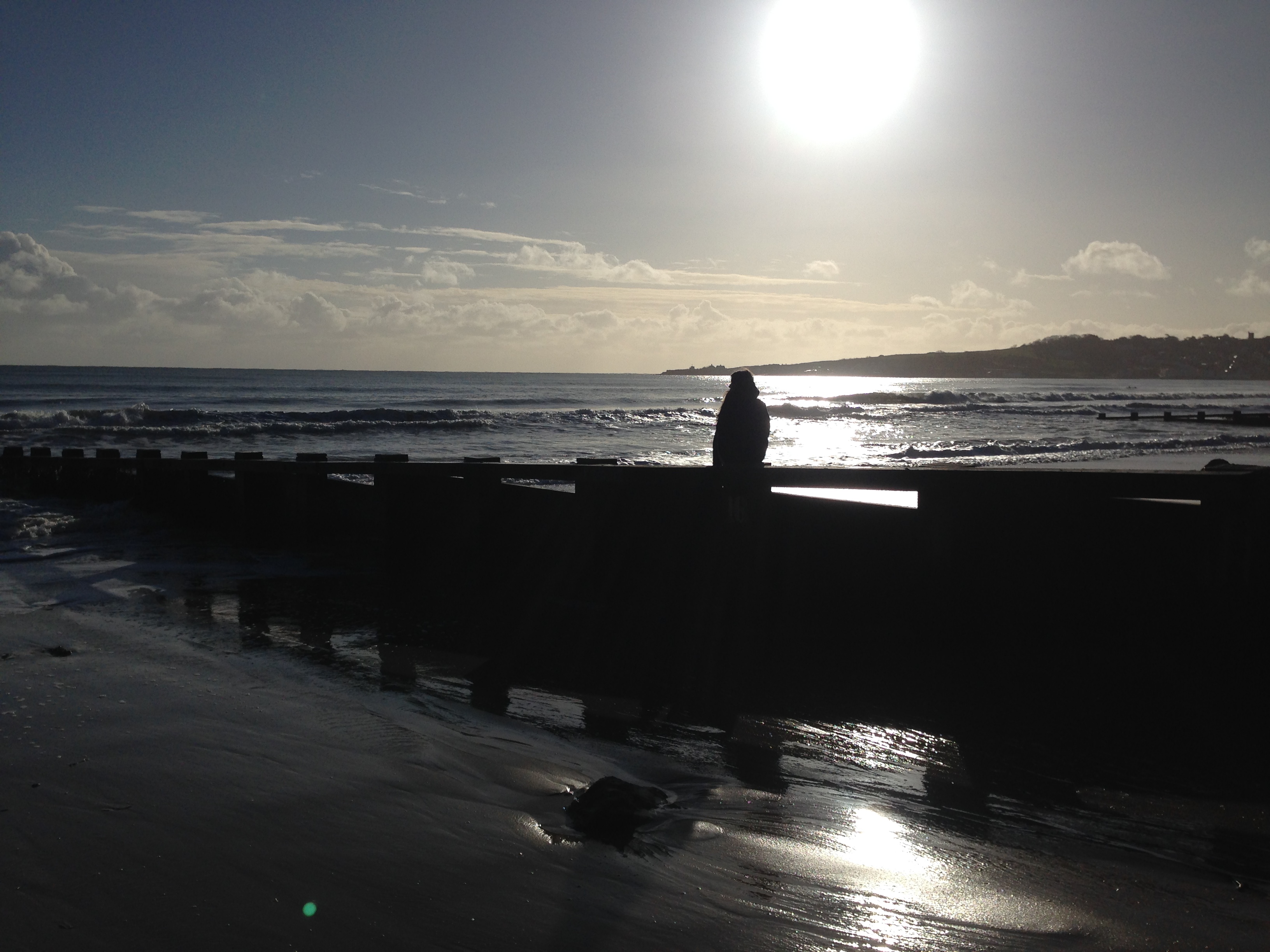 A Service for the Sixth Sunday after Trinity, 11th July, 2021
Preparation:
Before beginning to read this short service, you may wish to find a space for prayer in front of a cross, a candle, or a special place.  
May the light of Christ, rising in glory, banish all darkness from our hearts and minds.
The Acclamation of Christ at the Dawning of the Day 
O Lord, open our lips
and our mouth shall proclaim your praise.
May Christ, the true, the only light
banish all darkness from our hearts and minds.
O come, let us sing to the Lord; 
let us heartily rejoice in the rock of our salvation. 
Let us come into his presence with thanksgiving 
and be glad in him with psalms.
For the Lord is a great God 
and a great king above all gods. 
Come, let us worship and bow down 
and kneel before the Lord our Maker.
For he is our God; 
we are the people of his pasture and the sheep of his hand. 
Glory to the Father and to the Son
and to the Holy Spirit;
as it was in the beginning is now
and shall be for ever. Amen.
Blessed are you, creator of all,
to you be praise and glory for ever.
As your dawn renews the face of the earth
bringing light and life to all creation,
may we rejoice in this day you have made;
as we wake refreshed from the depths of sleep,
open our eyes to behold your presence
and strengthen our hands to do your will,
that the world may rejoice and give you praise.
Blessed be God, Father, Son and Holy Spirit.
Blessed be God for ever.
The Collect
Silence is kept.
Merciful God,
you have prepared for those who love you
such good things as pass our understanding:
pour into our hearts such love toward you
that we, loving you in all things and above all things,
may obtain your promises,
which exceed all that we can desire;
through Jesus Christ your Son our Lord,
who is alive and reigns with you,
in the unity of the Holy Spirit,
one God, now and for ever.
Amen
The First Hymn
God is Love: https://youtu.be/01fkjyY9b5s
1 God is Love: let heav'n adore him;
God is Love: let earth rejoice;
let creation sing before him,
and exalt him with one voice.
He who laid the earth's foundation,
he who spread the heav'ns above,
he who breathes through all creation,
he is Love, eternal Love.
2 God is Love: and he enfoldeth
all the world in one embrace;
with unfailing grasp he holdeth
every child of every race.
And when human hearts are breaking
under sorrow's iron rod,
then they find that selfsame aching
deep within the heart of God.
3 God is Love: and though with blindness
sin afflicts the souls of men,
God's eternal loving-kindness
holds and guidesthem even then.
Sin and death and hell shall never
o'er us final triumph gain;
God is Love, so Love for ever
o'er the universe must reign.
 
The First Reading:
Amos 7: 7-15
This is what he showed me: the Lord was standing beside a wall built with a plumb-line, with a plumb-line in his hand. And the Lord said to me, 'Amos, what do you see?' And I said, 'A plumb-line.' Then the Lord said,
'See, I am setting a plumb-line
   in the midst of my people Israel;
   I will never again pass them by; 
the high places of Isaac shall be made desolate,
   and the sanctuaries of Israel shall be laid waste,
   and I will rise against the house of Jeroboam with the sword.' 
Then Amaziah, the priest of Bethel, sent to King Jeroboam of Israel, saying, 'Amos has conspired against you in the very centre of the house of Israel; the land is not able to bear all his words. For thus Amos has said,
"Jeroboam shall die by the sword,
   and Israel must go into exile
   away from his land." ' 
And Amaziah said to Amos, 'O seer, go, flee away to the land of Judah, earn your bread there, and prophesy there; but never again prophesy at Bethel, for it is the king's sanctuary, and it is a temple of the kingdom.'
Then Amos answered Amaziah, 'I am no prophet, nor a prophet's son; but I am a herdsman, and a dresser of sycomore trees, and the Lord took me from following the flock, and the Lord said to me, "Go, prophesy to my people Israel." 
Psalm 85
Refrain:    Show us your mercy, O Lord.
8    I will listen to what the Lord God will say,  ♦
for he shall speak peace to his people and to the faithful,
that they turn not again to folly.
9    Truly, his salvation is near to those who fear him,  ♦
that his glory may dwell in our land. [R]
10  Mercy and truth are met together,  ♦
righteousness and peace have kissed each other;
11  Truth shall spring up from the earth  ♦
and righteousness look down from heaven.
12  The Lord will indeed give all that is good,  ♦
and our land will yield its increase.
13  Righteousness shall go before him  ♦
and direct his steps in the way.
Refrain:    Show us your mercy, O Lord.
Most holy God,
when we come to you fearing that
    truth condemns us,
show us that truth is one with love
in your Word made flesh,
our Saviour Jesus Christ. 
The Second Reading:
Ephesians 1: 3-14
Blessed be the God and Father of our Lord Jesus Christ, who has blessed us in Christ with every spiritual blessing in the heavenly places, just as he chose us in Christ before the foundation of the world to be holy and blameless before him in love. He destined us for adoption as his children through Jesus Christ, according to the good pleasure of his will, to the praise of his glorious grace that he freely bestowed on us in the Beloved. In him we have redemption through his blood, the forgiveness of our trespasses, according to the riches of his grace that he lavished on us. With all wisdom and insight he has made known to us the mystery of his will, according to his good pleasure that he set forth in Christ, as a plan for the fullness of time, to gather up all things in him, things in heaven and things on earth. In Christ we have also obtained an inheritance, having been destined according to the purpose of him who accomplishes all things according to his counsel and will, so that we, who were the first to set our hope on Christ, might live for the praise of his glory. In him you also, when you had heard the word of truth, the gospel of your salvation, and had believed in him, were marked with the seal of the promised Holy Spirit; this is the pledge of our inheritance towards redemption as God's own people, to the praise of his glory. 
The Gospel:
Mark 6: 14-29
King Herod heard of it, for Jesus' name had become known. Some were saying, 'John the baptiser has been raised from the dead; and for this reason these powers are at work in him.' But others said, 'It is Elijah.' And others said, 'It is a prophet, like one of the prophets of old.' But when Herod heard of it, he said, 'John, whom I beheaded, has been raised.'
For Herod himself had sent men who arrested John, bound him, and put him in prison on account of Herodias, his brother Philip's wife, because Herod had married her. For John had been telling Herod, 'It is not lawful for you to have your brother's wife.' And Herodias had a grudge against him, and wanted to kill him. But she could not, for Herod feared John, knowing that he was a righteous and holy man, and he protected him. When he heard him, he was greatly perplexed; and yet he liked to listen to him. But an opportunity came when Herod on his birthday gave a banquet for his courtiers and officers and for the leaders of Galilee. When his daughter Herodias came in and danced, she pleased Herod and his guests; and the king said to the girl, 'Ask me for whatever you wish, and I will give it.' And he solemnly swore to her, 'Whatever you ask me, I will give you, even half of my kingdom.' She went out and said to her mother, 'What should I ask for?' She replied, 'The head of John the baptiser.' Immediately she rushed back to the king and requested, 'I want you to give me at once the head of John the Baptist on a platter.' The king was deeply grieved; yet out of regard for his oaths and for the guests, he did not want to refuse her. Immediately the king sent a soldier of the guard with orders to bring John's head. He went and beheaded him in the prison, brought his head on a platter, and gave it to the girl. Then the girl gave it to her mother. When his disciples heard about it, they came and took his body, and laid it in a tomb.  
Homily
The story of the death of John the Baptist, through being executed by King Herod at the time of a banquet is the only story in St Mark's Gospel that is not directly related to Jesus.  It appears as a 'filler' marking some time between when the disciples were sent out by Jesus two by two, as we recall from last Sunday, and when they return, which occurs immediately after the story before us today.  
It is thought that Mark may have taken this story about John's death from another source and more or less copied it into the position in which we find it, here in chapter 6.  Actually, once that idea has been placed in the mind, it does read like that, with it being in a slightly different style and only loosely linked to what went before and what goes after.
Nevertheless it does give us detail as to the demise of John, who had such an important role in preparing the way for Jesus that we make much of his place during the course of Advent each year.  One thing that I feel that we can overlook is what the effect of John's death must have had upon Jesus - and, added to that, the nature of his death. 
We know that they were related.  Traditionally they have been seen as cousins.  So, Jesus is losing, in a most hideous way, a member of his own family.  But also, this is such a sad end to the life of a great prophet.  The words at the end of the Gospel are very touching, though, as the love in which John's disciples held him continues to the end, as they come and take his body for burial.
Overall, we should not miss this interlude in the understanding of how the story of Jesus himself is unfolding.  How serious the opposition was becoming is clear, and Mark's mention of this - as an interlude in the sending out of the disciples of Jesus, two by two, sheds light on the path that Jesus was about to tread himself.
John Mann
Second Hymn
King of Glory:https://youtu.be/89JjHCtuvwc
1 King of glory, King of peace,
I will love Thee;
and that love may never cease,
I will move Thee.
Thou hast granted my request,
Thou hast heard me;
Thou didst note my working breast,
Thou hast spared me.
2 Wherefore with my utmost art
I will sing Thee,
and the cream of all my heart
I will bring Thee.
Though my sins against me cried,
Thou didst clear me;
and alone, when they replied,
Thou didst hear me.
3 Seven whole days, not one in seven,
I will praise Thee;
in my heart, though not in heaven,
I can raise Thee.
Small it is, in this poor sort
to enrol Thee:
e'en eternity's too short
to extol Thee.
 
Prayers
We give thanks to you, our risen Lord Jesus, for as you were sent by the Father, so you send us, and show us the way to declare your ways to the world.
Equip your Church with the gifts to fulfil our calling that we may love as you loved, serve as you served, and willingly follow your lead. 
Lord, hear us.
Lord, graciously hear us.
We praise you and we bless you, our risen Lord Jesus, King of glory for you breathed new life into your astonished disciples.
As you turned unutterable grief into unshakeable joy, so renew and refresh your turbulent world and establish now your reign of peace.
Lord, hear us.
Lord, graciously hear us.
We praise you and we bless you, our risen Lord Jesus, King of glory for you come to us even in our doubting, when evil assails us and when we are troubled as to where truth lies.  
Through the sovereign work of your Spirit, and the loving hands of your people, continue to guide as and to reveal yourself where doubt appears stronger than faith.
Lord, hear us.
Lord, graciously hear us.
We praise you and we bless you, our risen Lord Jesus, King of glory for you showed concern for the daily needs of your disciples.
As you guided them, so guide all who are hungry till their hunger is satisfied in you.
Lord, hear us.
Lord, graciously hear us.
We praise you and we bless you, our risen Lord Jesus, King of glory, for even in the glorious victory of the resurrection you understood the failure of Peter as you understand all human failings.
As you restored Peter to relationship with you, remember all who feel downcast and worthless in the world's eyes and give them a sense of purpose and value.
Lord, hear us.
Lord, graciously hear us.
We praise you and we bless you, our risen Lord Jesus, King of glory, for you took the risk of passing your mission to frail disciples.
As you commissioned them to go into the world, so may all the world come to you, the King of nations.
Lord, hear us.
Lord, graciously hear us.
Praise to you Lord Jesus:
Dying you destroyed our death,
rising you restored our life:
Lord Jesus, come in glory.
The Peace
The risen Christ came and stood among his disciples and said, "Peace be with you."  Then were they glad when they saw the Lord
The Peace of the Lord be always with us
The Lord's Prayer
A few moments of silence before we pray:
God of our pilgrimage,
you have led us to the living water:
refresh and sustain us
as we go forward on our journey,
in the name of Jesus Christ our Lord.
Amen.
Conclusion
The Lord bless us and keep us:
Amen.
The Lord make his face to shine upon us,
and be gracious to us:
Amen.
The Lord lift up his countenance upon us
and give us peace:
Amen
Numbers 6.24-26
The Lord God almighty, Father, Son, and Holy Spirit,
the holy and undivided Trinity,
guard us, save us,
and bring us to that heavenly city,
where he lives and reigns for ever and ever.
Amen.
Fugue from Sonata no.6 - Mendelssohn: https://youtu.be/FGKq-gdQj5g
If you would like to make a donation to the church in Swanage, we will be most grateful. At present this is best done by BACS of which the details are:
Nationwide Building Society
Account name: Swanage PCC
Account Number: 70585005
Sort code: 07-00-55
Please give your name as reference.