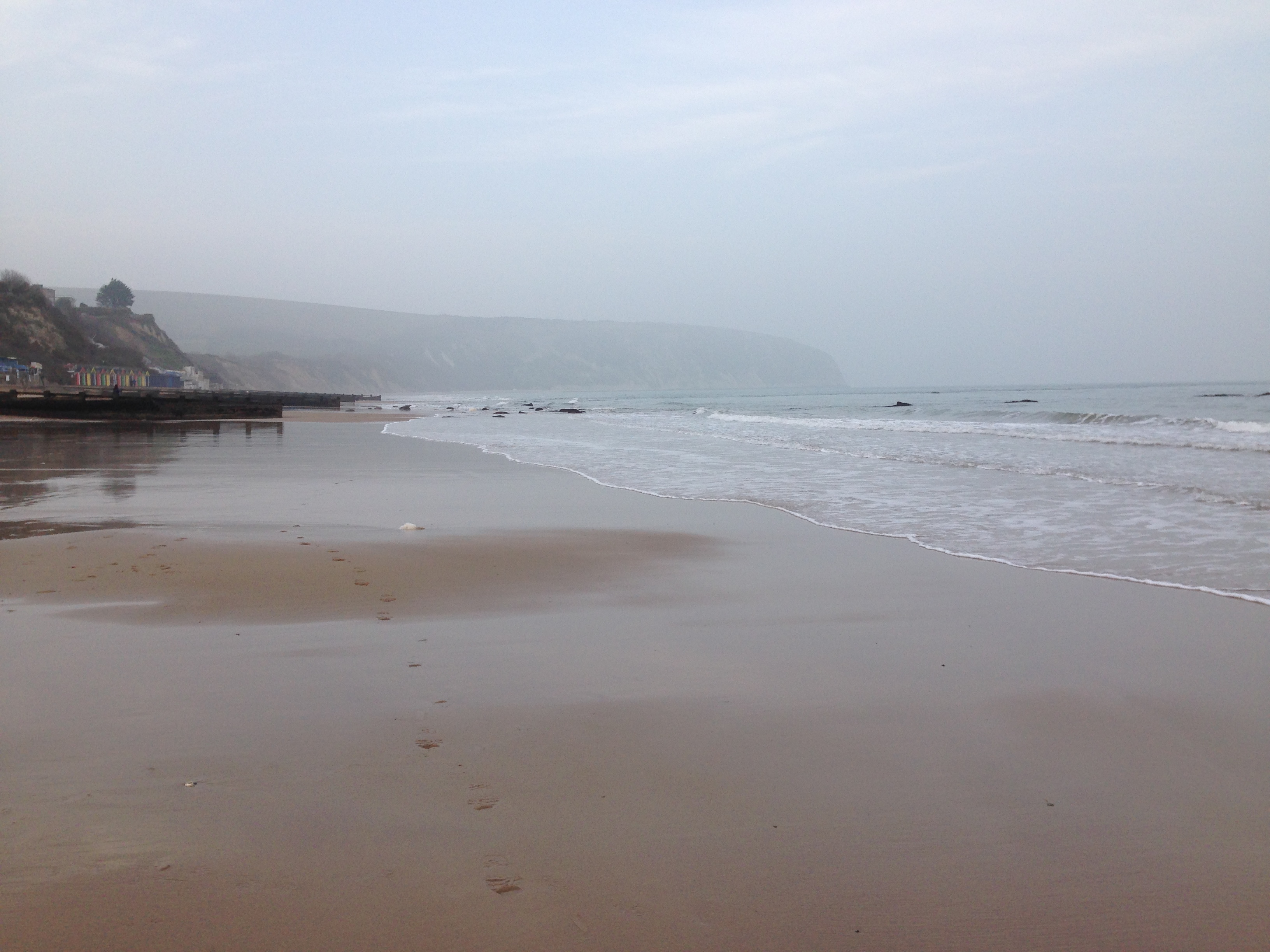 ---
A Service for the Fourth Sunday after Trinity, 27th June, 2021
Preparation:
Before beginning to read this short service, you may wish to find a space for prayer in front of a cross, a candle, or a special place.  
May the light of Christ, rising in glory, banish all darkness from our hearts and minds.
The Acclamation of Christ at the Dawning of the Day
O Lord, open our lips
and our mouth shall proclaim your praise.
May Christ, the true, the only light
banish all darkness from our hearts and minds.
O come, let us sing to the Lord; 
let us heartily rejoice in the rock of our salvation. 
Let us come into his presence with thanksgiving 
and be glad in him with psalms.
For the Lord is a great God 
and a great king above all gods. 
Come, let us worship and bow down 
and kneel before the Lord our Maker.
For he is our God; 
we are the people of his pasture and the sheep of his hand. 
Glory to the Father and to the Son
and to the Holy Spirit;
as it was in the beginning is now
and shall be for ever. Amen.
Blessed are you, creator of all,
to you be praise and glory for ever.
As your dawn renews the face of the earth
bringing light and life to all creation,
may we rejoice in this day you have made;
as we wake refreshed from the depths of sleep,
open our eyes to behold your presence
and strengthen our hands to do your will,
that the world may rejoice and give you praise.
Blessed be God, Father, Son and Holy Spirit.
Blessed be God for ever.
The Collect
Silence is kept.
O God, the protector of all who trust in you,
without whom nothing is strong, nothing is holy:
increase and multiply upon us your mercy;
that with you as our ruler and guide
we may so pass through things temporal
that we lose not our hold on things eternal;
grant this, heavenly Father,
for our Lord Jesus Christ's sake,
who is alive and reigns with you,
in the unity of the Holy Spirit,
one God, now and for ever.
Amen
The First Hymn
Immortal Love: https://youtu.be/0txO9QxrJzs
Immortal Love for ever full,
for ever flowing free,
for ever shared, for ever whole,
a never-ebbing sea.
2 Our outward lips confess the name
all other names above;
love only knoweth whence it came
and comprehendeth love.
3 We may not climb the heavenly steeps
to bring the Lord Christ down;
in vain we search the lowest deeps,
for him no depths can drown:
4 But warm, sweet, tender, even yet
a present help is he;
and faith has still its Olivet,
and love its Galilee.
5 Alone, O Love ineffable,
thy saving name is given;
to turn aside from thee is hell,
to walk with thee is heaven.
 
The First Reading:
Wisdom 1: 13-15; 2:23-24
God did not make death,
and he does not delight in the death of the living. 
For he created all things so that they might exist;
the generative forces of the world are wholesome,
and there is no destructive poison in them,
and the dominion of Hades is not on earth. 
For righteousness is immortal. 
For God created us for incorruption,
and made us in the image of his own eternity, 
but through the devil's envy death entered the world,
and those who belong to his company experience it.  
Psalm 30
Refrain:    You brought me up, O Lord, from the dead.
1    I will exalt you, O Lord,
because you have raised me up  ♦
and have not let my foes triumph over me.
2    O Lord my God, I cried out to you  ♦
and you have healed me.
3    You brought me up, O Lord, from the dead;  ♦
you restored me to life from among those that go down to the Pit.
4    Sing to the Lord, you servants of his;  ♦
give thanks to his holy name.
5    For his wrath endures but the twinkling of an eye,
his favour for a lifetime.  ♦
Heaviness may endure for a night,
but joy comes in the morning. [R]
6    In my prosperity I said,
'I shall never be moved.  ♦
You, Lord, of your goodness,
have made my hill so strong.'
7    Then you hid your face from me  ♦
and I was utterly dismayed.
8    To you, O Lord, I cried;  ♦
to the Lord I made my supplication:
9    'What profit is there in my blood,
if I go down to the Pit?  ♦
Will the dust praise you or declare your faithfulness?
10  'Hear, O Lord, and have mercy upon me;  ♦
O Lord, be my helper.' [R]
11  You have turned my mourning into dancing;  ♦
you have put off my sackcloth and girded me with gladness;
12  Therefore my heart sings to you without ceasing;  ♦
O Lord my God, I will give you thanks for ever.
Refrain:    You brought me up, O Lord, from the dead.
Lord, you hide your face
when we trust in ourselves;
strip us of false security
and re-clothe us in your praise,
that we may know you
as the one who raises us from death,
as you raised your Son, our Saviour Jesus Christ. 
The Second Reading:
2 Corinthians 8: 7-end
Now as you excel in everything—in faith, in speech, in knowledge, in utmost eagerness, and in our love for you—so we want you to excel also in this generous undertaking.
I do not say this as a command, but I am testing the genuineness of your love against the earnestness of others. For you know the generous act of our Lord Jesus Christ, that though he was rich, yet for your sakes he became poor, so that by his poverty you might become rich. And in this matter I am giving my advice: it is appropriate for you who began last year not only to do something but even to desire to do something— now finish doing it, so that your eagerness may be matched by completing it according to your means. For if the eagerness is there, the gift is acceptable according to what one has—not according to what one does not have. I do not mean that there should be relief for others and pressure on you, but it is a question of a fair balance between your present abundance and their need, so that their abundance may be for your need, in order that there may be a fair balance. As it is written,
'The one who had much did not have too much,
   and the one who had little did not have too little.'
But thanks be to God who put in the heart of Titus the same eagerness for you that I myself have. For he not only accepted our appeal, but since he is more eager than ever, he is going to you of his own accord. With him we are sending the brother who is famous among all the churches for his proclaiming of the good news; and not only that, but he has also been appointed by the churches to travel with us while we are administering this generous undertaking for the glory of the Lord himself and to show our goodwill. We intend that no one should blame us about this generous gift that we are administering, for we intend to do what is right not only in the Lord's sight but also in the sight of others. And with them we are sending our brother whom we have often tested and found eager in many matters, but who is now more eager than ever because of his great confidence in you. As for Titus, he is my partner and co-worker in your service; as for our brothers, they are messengers of the churches, the glory of Christ. Therefore, openly before the churches, show them the proof of your love and of our reason for boasting about you. 
The Gospel:
Mark 5: 21-end
When Jesus had crossed again in the boat to the other side, a great crowd gathered round him; and he was by the lake. Then one of the leaders of the synagogue named Jairus came and, when he saw him, fell at his feet and begged him repeatedly, 'My little daughter is at the point of death. Come and lay your hands on her, so that she may be made well, and live.' So he went with him.
And a large crowd followed him and pressed in on him. Now there was a woman who had been suffering from haemorrhages for twelve years. She had endured much under many physicians, and had spent all that she had; and she was no better, but rather grew worse. She had heard about Jesus, and came up behind him in the crowd and touched his cloak, for she said, 'If I but touch his clothes, I will be made well.' Immediately her haemorrhage stopped; and she felt in her body that she was healed of her disease. Immediately aware that power had gone forth from him, Jesus turned about in the crowd and said, 'Who touched my clothes?' And his disciples said to him, 'You see the crowd pressing in on you; how can you say, "Who touched me?" ' He looked all round to see who had done it. But the woman, knowing what had happened to her, came in fear and trembling, fell down before him, and told him the whole truth. He said to her, 'Daughter, your faith has made you well; go in peace, and be healed of your disease.'
While he was still speaking, some people came from the leader's house to say, 'Your daughter is dead. Why trouble the teacher any further?' But overhearing what they said, Jesus said to the leader of the synagogue, 'Do not fear, only believe.' He allowed no one to follow him except Peter, James, and John, the brother of James. When they came to the house of the leader of the synagogue, he saw a commotion, people weeping and wailing loudly. When he had entered, he said to them, 'Why do you make a commotion and weep? The child is not dead but sleeping.' And they laughed at him. Then he put them all outside, and took the child's father and mother and those who were with him, and went in where the child was. He took her by the hand and said to her, 'Talitha cum', which means, 'Little girl, get up!' And immediately the girl got up and began to walk about (she was twelve years of age). At this they were overcome with amazement. He strictly ordered them that no one should know this, and told them to give her something to eat. 
Homily
2nd Corinthians 8: verse 7 to the end; Mark 5: verse 21 to the end.
Those words "to the end" can sometimes indicate a quite long readings, and today's are no exception.  The readings from 2nd Corinthians and St Mark total about forty verses between them, so we are receiving a good deal of Scripture this morning.
Do you find it helpful to follow the words in the Bible as they are read, or do you prefer to sit and just listen to the words without your eyes following the text?  Of course, as you read this you have no choice today, but, under normal conditions, Church-goers are split in their opinion on this one; so we place Bibles in pews, but don't, generally speaking, print the readings out.  However during the pandemic, we have been printing the services in full, with the readings in front of people.  I began early last year when putting services on the website entering where the reading was from, and then expecting people to use their own Bibles.  In more recent months I have put the full text in the service, as in this service today.  For my own part, I nearly always just listen to readings when actually in Church at a service rather than follow them, sometimes - perhaps even often - with my eyes closed.   
But, when the readings are long, especially in involved passages from St Paul or from the Old Testament prophecies, it is easy to lose the thread and the mind drift away like air-borne seeds on the Summer breeze to who-knows-where.  However, it is unlikely to happen through the healing of Jairus' daughter and the woman with the haemorrhage.
As we hear this story today we are, like the crowd, looking on, we are witnessing through the testimony of Saint Mark, the healing of a woman and the raising of a little girl and; as we read this passage of Scripture we are connected not only with those whose lives are directly affected, but with those who are able to take the experience of witnessing a miracle to heart.   You see the crowds are very important; they pressed in on every side, they thronged about Jesus, they are a constant throughout the Galilean ministry of our Lord.  But onlookers should be affected, should they not? And, when they ignored others, or didn't see the individual, it was Jesus who pointed the individual out.  It is particularly the case in today's Gospel that the crowd's lack of awareness is exposed, both of the woman's plight and over what Jesus is trying to say to them regarding Jairus' daughter.  The crowd has its own momentum and its own understanding or assessment.  It is those things that Jesus is really challenging through these miracles.  The momentum is stalled for Jesus to heal a woman whose distress is felt by no one but our Lord and the crowd's collective understanding is overturned by Jesus raising the little girl to life.
At first sight it may appear that these are just another couple of miracles amongst many that Jesus performed, but, seeing beyond the individuals who are restored, we recognise an important aspect of hope here, for the mindset of all who feel that they are onlookers to most of what goes on around and about – and that is most of us most of the time.  Frequently, as the press of life continues daily, in the midst of all that we are doing, we may be affected by what is being said or done around us and that is natural.  But the two things that happened to that crowd may well happen to us, in fact I think that we can hardly avoid it, but what we need to remember is to check often that we are countering its effects.  The crowd focused on one individual who was well known and it pressed on with his concerns, whilst another person was not seen.  But the second thing that happened was that the crowd quickly expressed its opinion and will.  Jesus felt touched by one person, whilst the crowd could only see the many pressing on him; Jesus knew that there was hope for the little girl, but the crowd decided there was none and acted accordingly.
So, this little thought today is not particularly analytical. It is just a reminder to keep our eyes and ears open and be aware of what God is doing in our midst -  as today's Gospel comforts and encourages us in the godly quietness of Christian devotion; as we walk with those who seek healing, and are stirred in hearing of the ministry of Titus, and from his "earnest care" that he had for others, as Paul testified to the Corinthian Church.  
John Mann
Second Hymn
Now Thank We All Our God: https://youtu.be/uj4SyE41d54
Now thank we all our God
with heart and hands and voices,
who wondrous things has done,
in whom his world rejoices;
who from our mothers' arms
has blessed us on our way
with countless gifts of love,
and still is ours today.
2 O may this bounteous God
through all our life be near us,
with ever joyful hearts
and blessed peace to cheer us,
and keep us in his grace,
and guide us when perplexed,
and free us from all ills
in this world in the next.
3 All praise and thanks to God
the Father now be given,
the Son and him who reigns
with them in highest heaven,
the one eternal God,
whom heaven and earth adore;
for thus it was, is now,
and shall be evermore 
Prayers
Almighty and Merciful Father, we your children give you thanks and praise for the blessings of your Church throughout the world.  We pray that wherever Christians meet for worship and seek your guidance in prayer, there you may be in the midst; inspiring with your Holy Spirit those you have called to serve you in the name of Christ your Son.  Shed your light upon the Church in this land, bringing to all your people a sense of common purpose and a deep desire to further your Kingdom upon earth.  Bless Nicholas and Karen our Bishops, this Diocese of Salisbury, the Archbishops and Bishops of the Church of England, and the leaders of all Faiths, guiding their people in their spiritual life under current restrictions, that together we may reflect that unity that is your will for humanity and for our mutual flourishing.  We pray especially today for those being ordained deacon and priest in our diocese and particularly for Lindy Cameron and Nick Webb.
Lord, in your mercy.
Hear our prayer.
Merciful Father, look in compassion and mercy upon your creation, torn apart by violence and ruined by exploitation; forgive our inclination to consume what we have been so freely given, through destruction and greed.  Help us to understand and accept our part in the turmoil of the nations, especially those divided on ethnic, social or religious lines.  Particularly, we beseech you for the people of Sudan and South Sudan, linked to this Diocese, and we pray too for healing and justice, for direction and a new spirit of co-operation in the Holy Land and other areas in that region.  May your Church, so small numerically in many Middle Eastern countries, be strengthened and protected, and be a channel for peace and dialogue, and an example of compassionate service, and a voice proclaiming the common human objectives of justice and reconciliation.
Lord, in your mercy.
Hear our prayer.
Lord Jesus, we thank you for the many visitors to Swanage and Studland and to the Churches of our team ministry; may they come and share with us the fruits of their experience and their quest to see new places, and listen afresh to the stories of others, and may they leave with your blessing and return home rested and hold us in prayer as we will them, day by day.  As children find school changed with restrictions still in place, and students in colleges and universities adjust to their situation, we pray that all in education maintain a sense of purpose, and the joy of learning new things and imparting skills and knowledge to others.  To those who feel disappointed at not having managed what they had hoped to achieve, grant support and comfort, a renewed sense of worth, and a door open to new challenges and opportunities. 
Lord, in your mercy.
Hear our prayer.
Bring your healing touch, O Lord, to all who are walking through life's dark valleys.  We remember before you especially all who have come into our churches to pray or just sit quietly during the past week and who are facing problems of faith, of health, of personal relationships, of addiction or indecision or helplessness.  May your love surround our Church community, its elderly and infirm members, and those passing through times of illness or sorrow, or those recovering from surgery.  May light perpetual shine on those who have served you here in St Mary's, St Mark's, St Nicholas' and All Saints' over past years, and are now with the saints in glory.
Lord, in your mercy.
Hear our prayer.
Merciful Father accept these our prayers for the sake of your Son, our Saviour, Jesus Christ. Amen 
The Lord's Prayer
A few moments of silence before we pray:
Eternal God,
comfort of the afflicted and healer of the broken,
you feed us at the table of life and hope:
teach us the ways of gentleness and peace,
that all the world may acknowledge
the kingdom of your Son Jesus Christ our Lord.
Amen.
Conclusion
The Lord bless us and keep us:
Amen.
The Lord make his face to shine upon us,
and be gracious to us:
Amen.
The Lord lift up his countenance upon us
and give us peace:
Amen
Numbers 6.24-26
The Lord God almighty, Father, Son, and Holy Spirit,
the holy and undivided Trinity,
guard us, save us,
and bring us to that heavenly city,
where he lives and reigns for ever and ever.
Amen.
Nun Danket Karg-Elert: https://youtu.be/IrYEJFJSJWM
If you would like to make a donation to the church in Swanage, we will be most grateful. At present this is best done by BACS of which the details are:
Nationwide Building Society
Account name: Swanage PCC
Account Number: 70585005
Sort code: 07-00-55
Please give your name as reference.